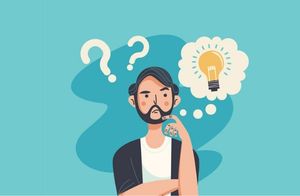 How to Start a Luxury Shopify Store in [2023]
Last modified: March 25, 2023
Are you looking to start a luxury Shopify store? This is one of the most attractive options when it comes to starting eCommerce for several reasons. For one, luxury often means that the products will be expensive, but the costs to produce them might not be. Higher profit margins can be gained and this means fewer sales have to be made to make a good living. Another reason is that people tend to aim for the best, which luxury is often associated with.
Therefore, in this article, we look at how you can start a luxury Shopify store within a few hours and get your website off the ground.
Step 1 – Create a Shopify Account
The first thing to do is to create a Shopify account. When you start a new Shopify account you can get a 14-day free trial.
Step 2 – Connect a Domain
Now connect your domain to your Shopify account. If you don't have a domain yet, you can register one with Shopify. This can make management easier in the future.
Step 3 – Fill in Vital Information
Now you need to fill in the vital information that is required for you to run your business. You need to complete tax information, shipping, payment details and more. There are several options here but the process doesn't take too long.
Step 4 – Design your Website
Now it is important to design your website. There are lots of themes that are available to help you build a website. Consider your audience very carefully. Luxury is often associated with the color white, it is pure and simple. You also want to think that those looking for luxury are often in a hurry, so you want a fast theme.
Those looking for recommendations might want to consider using Shoptimized or Booster. These are websites that have complete flexibility. You can create any design on them. They also have additional features that normally you have to pay extra for with an app.
Their speed is also perfect for eCommerce. For every second that it takes for your website to load, you will lose about 7% of your revenue. With the previously mentioned themes, their loading speeds are less than a second.
Step 5 – Add Marketing Aspects
Another important step is to add marketing features to your website. This can include social media, email marketing, popups, exit intent, wishlist and more. Some apps can help you add these features to your website, some of these are free, but some of them can be added by one app like Sales Rocket, with lots of different features.
Final Word: How to Start a Luxury Shopify Store
Are you looking for an audience that is going to want to pay for products at a more premium price? Then you will want to start a luxury Shopify store. Even when costs are high, luxury products can sell. Use the above steps to get your website built.
Offers & Promos