The 10 Best Pet Store Shopify Themes
Last modified: August 18, 2021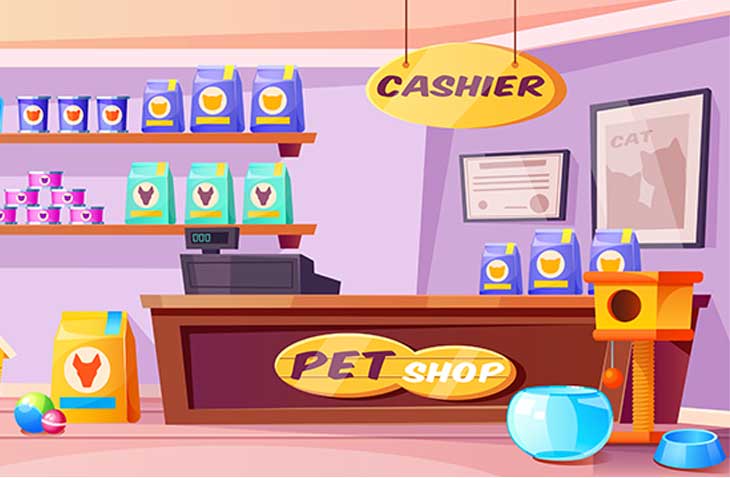 #
Image
Name

Get a Free Custom Shopify Store
1

Polaris

2

Warehouse

3

Booster

4

Icon

5

Empire

6

Symmetry

7

Artisan

8

Trademark

9

Broadcast

10

Supply

Show More
There has been an increase in the amount that people shop online for their pets. As a result, many pet stores, whether they are all digital or have some physical locations, now need a digital presence. If you're a current pet store owner or looking to start one, you will need one of the best pet store Shopify themes available.
What to Look for in Pet Store Shopify Themes
When it comes to operating online as a pet store, you're going to need a Shopify theme that has the features to help you grow and sell. For instance, you want to make sure that your website can be ranked high on Google. There is a lot of competition online and you need to be sure that you can get ranked high to attract traffic to your site.
Those who are ranked on the first three entries on a search result will get 75% of the traffic. Those who are ranked tenth on the first page will get 2.5% of the traffic. About 60-80% of your traffic should come from search engines like Google. There are many elements of SEO and you might need an app to help you, but a good theme is a great start.
Speed is also important. Not only does it help with your ranking on Google, but it can also help with conversions. For every second that it takes for your website to load, you're going to lose about 7% of your revenue and traffic. Many websites don't take this into account and therefore have sites that load in about 8 to 11 seconds. This can result in a loss of 56-77% of their revenue. Switching to a theme that can load in less than four seconds can allow a website to more than double its revenue.
In addition, you might want other features to help you sell online. For instance, you can have countdown timers, popup options and Google Maps. It all depends on your specific needs. So, what are the best pet shop Shopify themes available?
Filter between free and paid
Polaris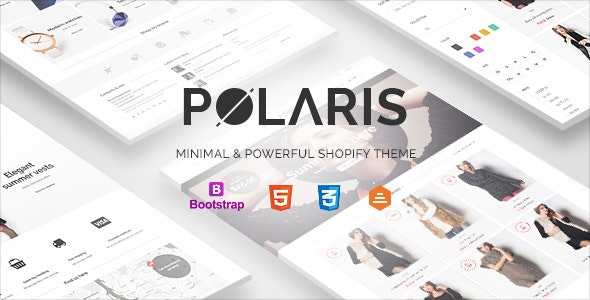 When you sell online you want to ensure that you've got maximum attention on your products, that is why Polaris is one of the best options for you. It is a minimalist design that is perfect for all kind of business niches by focusing the attention of the audience on the products and help users to create a sales funnel for converting visitors. There are lots of features that can help you achieve this.
The first great aspect for your website is the product filtering. If you own a pet shop you can have a large catalog for different species. Therefore, you can use the product filtering to reduce the choices the customer can see. They can select just the dog food, cat food, reptile suppliers, etc. In addition, you can reduce the choice based on price and brand. This can help you reduce the number of abandoned carts there are on your website and speed up the purchasing journey.
In addition, you can also subscribe visitors to your mailing list with a newsletter popup. This is really good because sometimes it can take up to 12 interactions before a customer makes a purchase.
You can also build trust with audiences with a review feature that can show what previous customers have said about products or brands. You're also able to share your website's products, blogs and pages through some great social media sharing tools. There is also a map option that allows your customers to find your physical store if you have one.
Polaris Highlights:
This is one of the most powerful minimalist designs that will load quickly on your device.
There are lots of features that can improve the user's experience and convert more traffic.
Integrate your website with Google Maps so customers can locate and get directions to your store.
This is a fully responsive design, displaying your website on any device they have.
Warehouse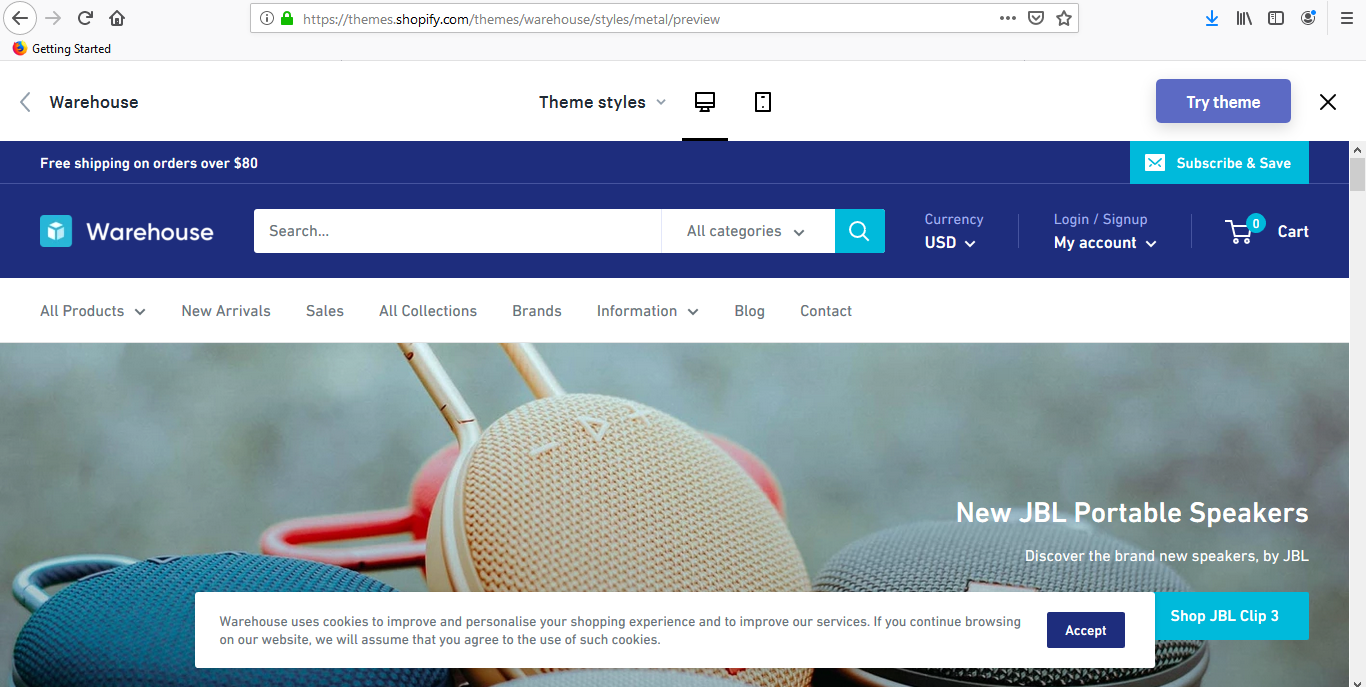 Warehouse is a perfect option for businesses that have large, diverse catalogs. The theme is built for varied catalogs and has a live search system that is implemented within the theme. To help you get started with the design of your website, you can use one of two main styles and then customize these basic designs to get them to match your brand more closely.
To help promote specific products on your website, you can use the customizable promotional tiles that can promote specific products, sales, discounts, offers and more right on your homepage. You can also use a slideshow on the homepage that can display countless messages about your products/offers to direct customers to the key areas. There are also options to add urgency to your website through stock level indicators.
To help build trust with your audience, display trust badges prominently on the website. This can be very important to many shoppers and can help with conversions. There are also exit popups that can help convert traffic to your website into long-term email subscribers.
Warehouse Highlights:
Use the live search functionality that can improve the experience of your visitors and help sell more.
Convert more of the visitors into lifelong subscribers to a mailing list with a popup.
Perfect for brands who have a varied and large catalog.
Perfectly optimized for search engines, helping you get more traffic to your website.
Booster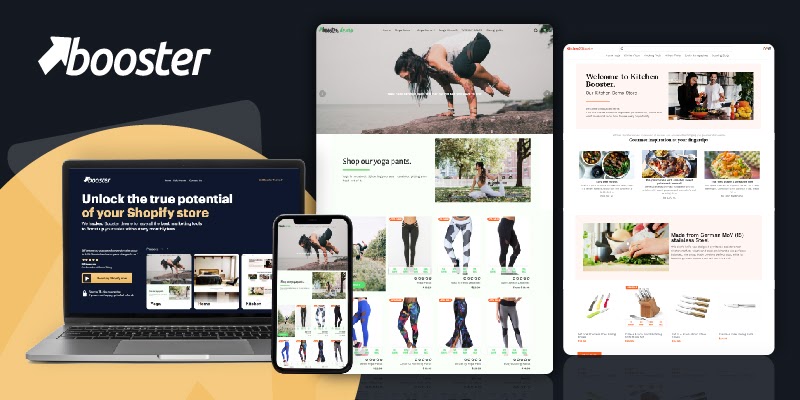 Booster is more than just a theme for Shopify, it is a complete toolkit that is there to help you sell more online. There is a wide range of included functions that allow you to save time installing lots of apps and money on your website. The developers reckon that the average person can save about $3000 a month on apps using this theme.
There are lots of functions that are included to help you take your website to the next level. For instance, you can add a currency converter, countdown timers, social proof, chat functions and more. There are also SEO functions on the app that can help you rank higher than your competitors.
To help with the experience of your customers while they use your website, you can expect loading times to be very fast. With just a little bit of setting adjustments, you can expect your website to load in less than a second. This can mean that you can lose very few customers and revenue from using theme.
In addition, the design for Booster is very good and it performs well across devices including mobiles.
Booster Highlights:
Save more than $3000 on apps with all the additional functionality of the theme.
This is a very fast theme that allows pages to load in less than one second.
Is great for SEO, allowing your website to attract a higher number of visits.
Perfect for selling internationally.
Icon
Icon is a simple yet effective theme that is great for those who want to showcase lots of products in a vibrant and intelligent display. There are four aesthetically pleasing styles that you can choose from and there are lots of features that can help you make the most of your website. The theme also uses the parallax effect to create a website that is more impressive.
To start with, you can use the high-resolution imagery through your store, from the homepage to the product pages, to impress guests. You can also speed the process of shopping on your website with 'Product Quick View' enabled across your website. On the homepage, you're also able to add a slideshow that can display the best products, new deals and other information you want to promote.
Navigation across your website is made easier thanks to the sticky navigation that keeps the multi-column menu fixed to the top of the screen as the customer slides down.
Icon Highlights:
Sticky navigation and multi-column menus to help your customers find their way around your store easier.
Product Quick View to help your customers to see products in more detail without leaving the shop page.
Use high-resolution images to improve product discoverability.
Four different style designs to implement on one theme.
Empire
Empire is one of the best themes when you've got lots to sell. There are three styles included within the theme and you can customize each of these how you like. Therefore, you can build a website that you're able to match to any offline branding that you might have. Perfect for aligning your online and offline activities and keeping customers with your brand.
For those who have very large catalogs, then you will want customers to be able to find the products they want very quickly. To do this, you can use the theme's predictive search to make their experience better. There is also product filtering that allows shoppers to reduce the number of products based on brand, size, color, price and more. This can really improve the customer's experience.
There are also ways that this theme can help you convert more customers. This includes 'Quick Buy' options to move customers effortlessly from the product page to the checkout page.
Empire Highlights:
This theme has been optimized for ranking on search engines, to bring more traffic to your website.
Perfect for mobile devices and desktops, so everyone can use your website.
Predictive search and filtering options to improve the experience of your customers.
A quick buy option that allows your customers to move seamlessly through the checkout process.
Symmetry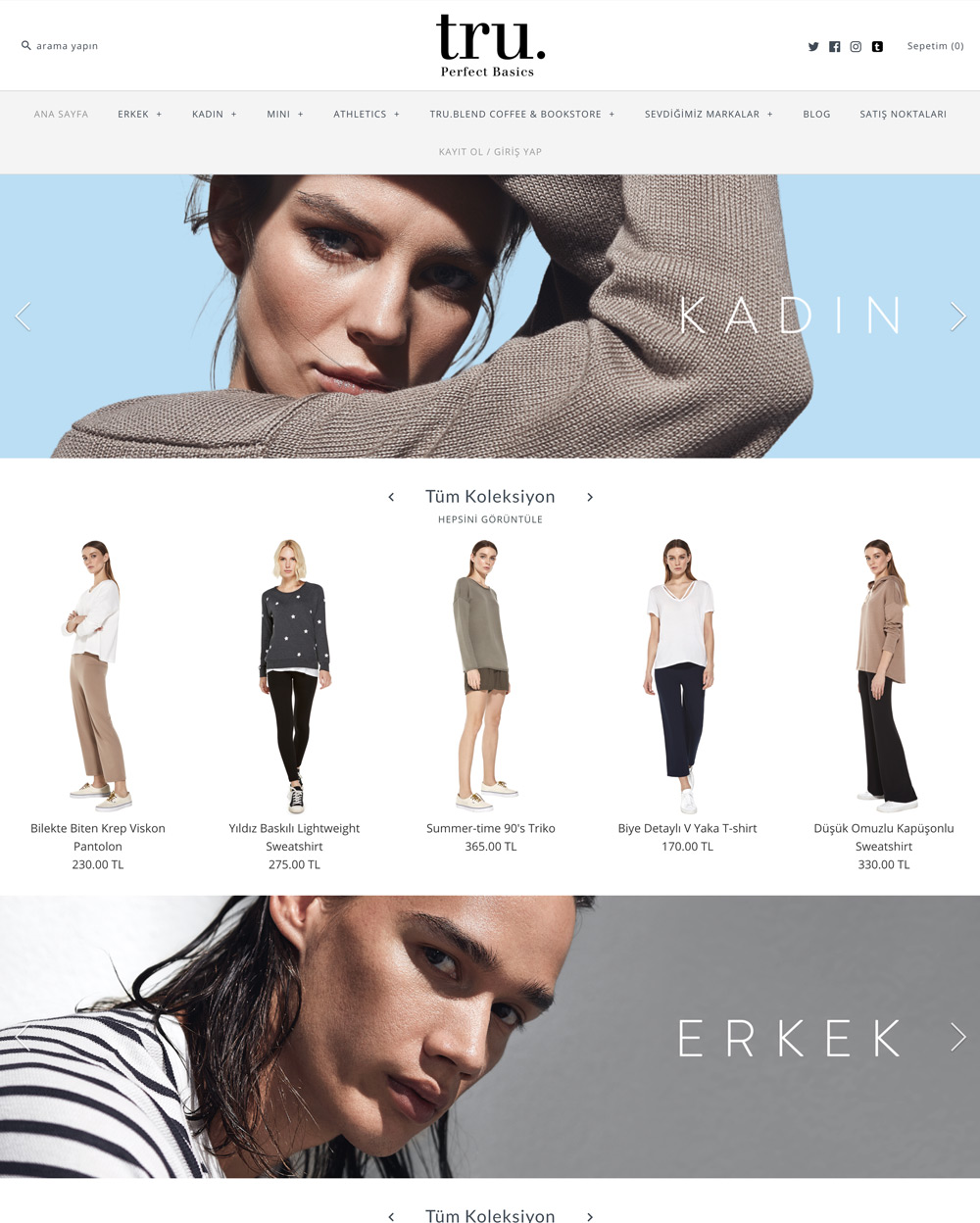 This highly responsive theme will allow you to build a website that looks sleek, modern and trustworthy. Visitors will be impressed by your website's design and the functions on there as you make purchasing decisions easier and improve the purchasing path. The theme is perfect for all visitors, whether they're using a mobile device or a desktop. And with the speed and other elements, this theme can be used to get you found on Google and other search engines.
Numerous features can help you with making your mark in the world. For one, there is a multi-column menu option that looks professional and support navigation around your store. There is also a quick buy option that works very similar to how the Amazon' version works.
You can also integrate your website with social media channels. There is a fantastic Instagram feed that can be used to build engagement with your audience. This also means you don't need an additional Instagram app for your website.
Symmetry Highlights:
This is a mobile-friendly theme that will look great and keep customers coming back to your store.
There are free stock images available from Burst for professional content creation on your website.
You can advertise your products/animals on Instagram with ease.
Use any of the four styles included with the theme and customize them as you need.
Artisan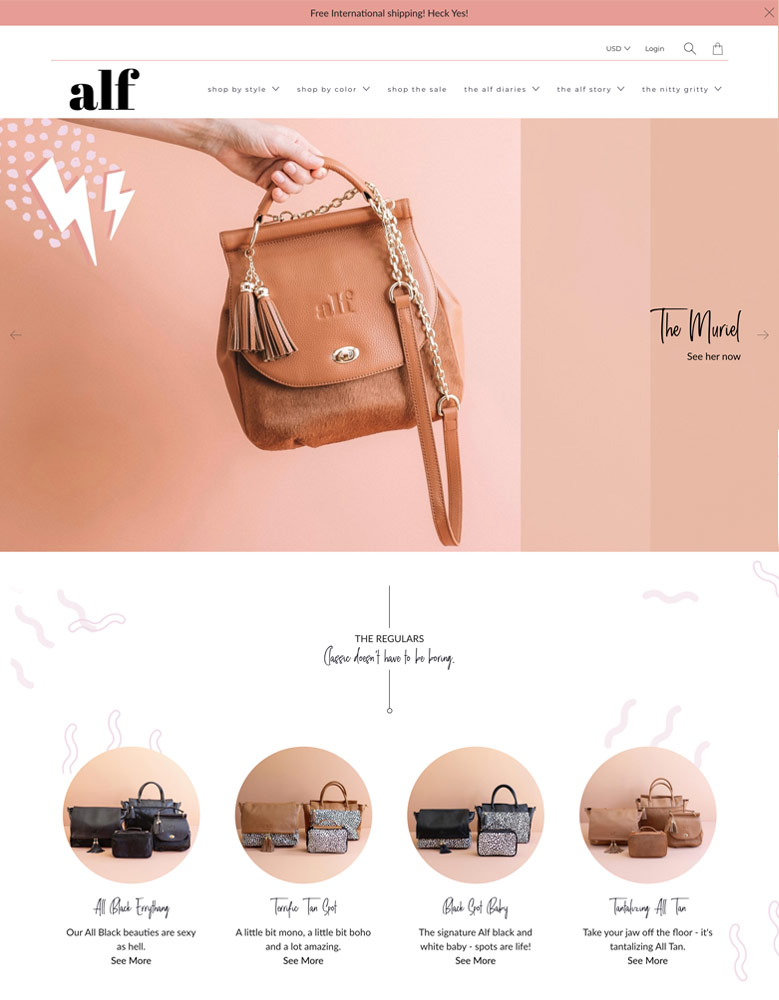 Artisan is one of the top Shopify themes for those that want to make images of their products central to the business. There are three modern and aesthetically pleasing styles that can be utilized and customized as you require. The masonry-style layout is perfect for displaying any products on your website and tempting customers to make a purchase.
You can integrate your website with the popular social media platform Instagram. This is a popular channel for those who would like to work with animals as many animal stories and pictures are shared on the platform. It is also a good place to get likes, comments and shares and expand the reach of your brand.
To ensure that you're selling high-value products, you're able to feature one of the top-selling products in your catalog and promote that on your collection page. This attracts the attention of the audience to a good product and improves the sales of that product. You're also able to showcase similar products side-by-side with some handy product tables.
To help build trust with your audience, you can utilize the customer testimonial sections. You're able to share comments and quotes to those who are visiting your website for the first time. You're also able to use a custom form builder as a way for customers to contact you and for them to ask you any questions.
Artisan Highlights:
An aesthetically pleasing theme that allows you to use one of three styles.
Draw the attention of the audience to specific products with the use of a featured product image.
The theme is completely optimized to be found on search engines and achieve a good rank.
Loads really fast for a better experience for your customers.
Trademark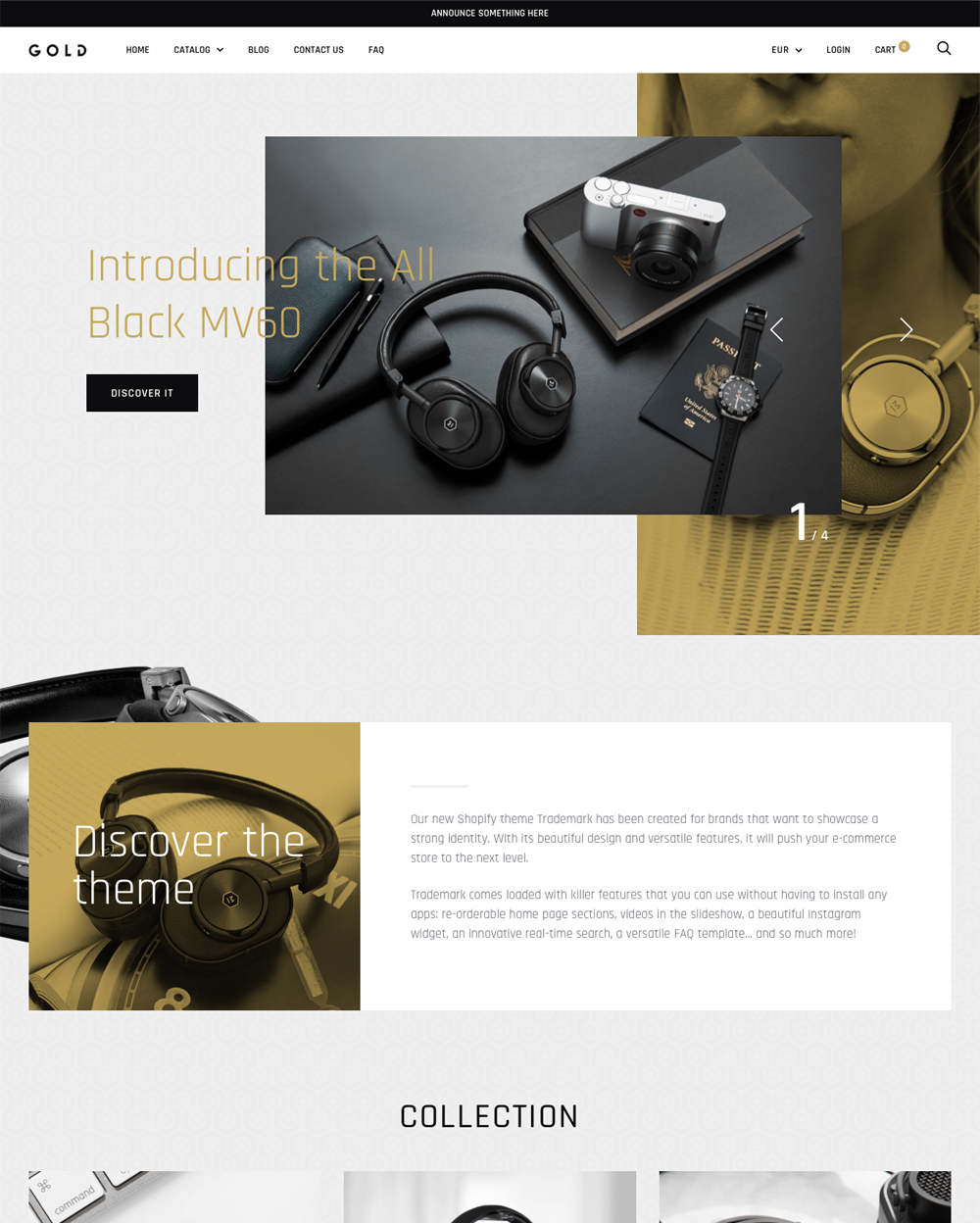 Trademark is a great and fantastic Shopify theme that has been built for use in many niches. It has an elegance that is lovely and can appeal to many different demographics. Therefore, if you're trying to appeal to a specific group of customers, you're going to be able to find a style, color set and customizations with Trademark that can help you target that market.
The theme contains good functions within the coding to help you improve your site's performance. There is a live search feature that helps customers discover the best products for their pet. You can also use the multi-column menu to allow your website to have better navigation and improvement ranking on Google and other search engines.
The theme also allows you to use images, videos and text to promote products and there are beautiful slideshow option that can be animated to help market your products. The versatile blog slider is also great for showcasing your latest advice/news.
Trademark Highlights:
Fully optimized theme for all search engines that allow for better traffic.
Built for speed, so you won't miss out on revenue because of a slow store.
There are elegant designs that will impress guests.
Sell your products with the help of videos, images and text.
Broadcast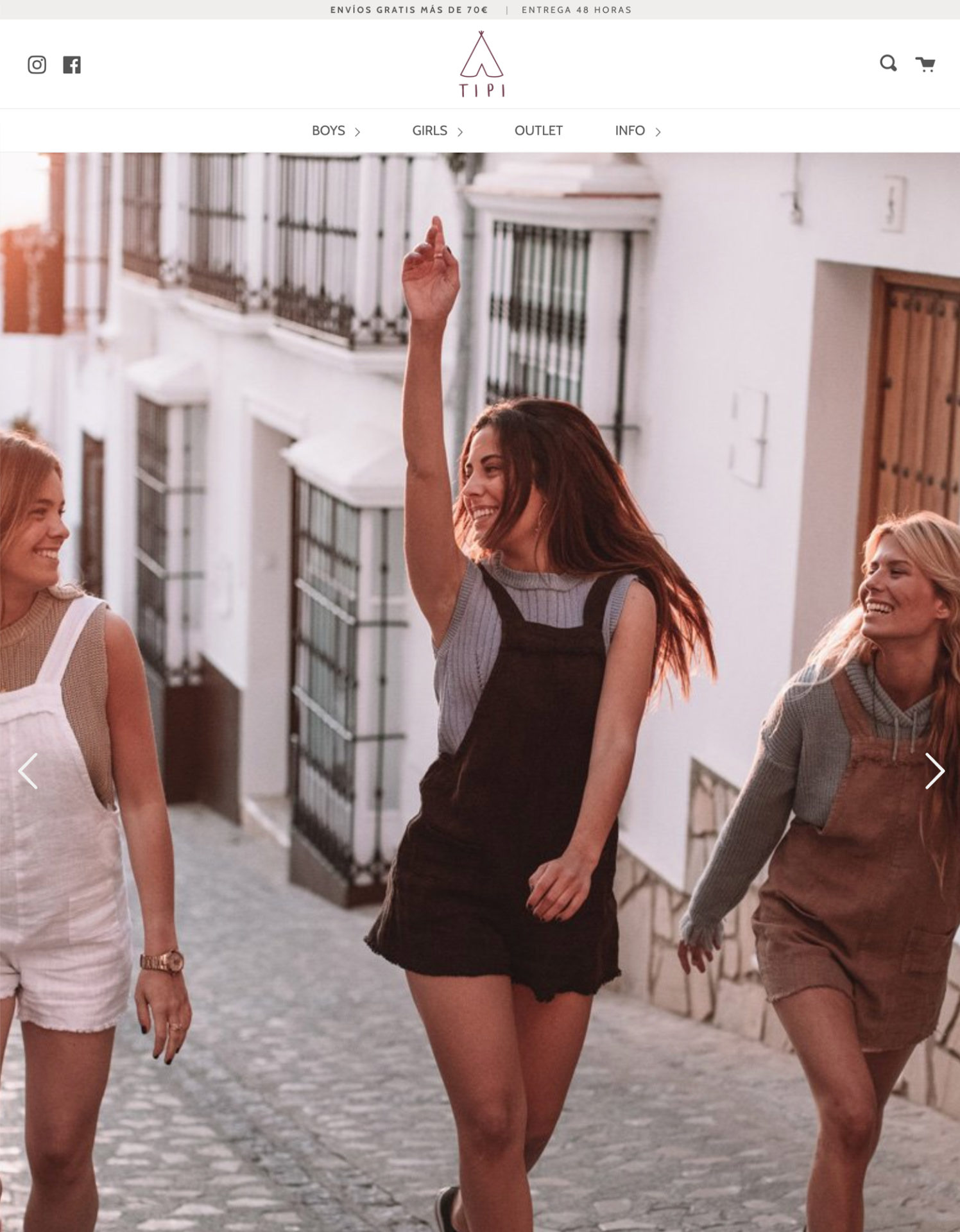 Broadcast is a great option when you want to sell products online. There are lots of features that make it a great contender for a pet shop, but the key selling point is the focus on imagery to sell products. You can also connect this app to your Instagram account. This allows you to create posts around your products and display them on the channel. You can also use the feed feature to display your latest content on the homepage.
To help sell more on your website, there is a homepage video. This can showcase your top products and it can be a product about products or just your brand story. The video can also be utilised as an auto-playing background video.
To build trust with your audience, you can use the testimonial section and the Disqus blog comments. This can help with engagement on your website as well. You're also able to enable the quick view option to improve the purchasing journey on your website. This can improve the customer's experience and lead to more sales and growth of your business.
Broadcast Highlights:
The theme has been optimized for search engines to help you rank high on Google.
Allow customers to choose the variant of a product they want with swatches.
Build trust with a customer testimonial system that can be used on your website.
Responsive website design, great for visitors who are using any mobile or tablet.
Supply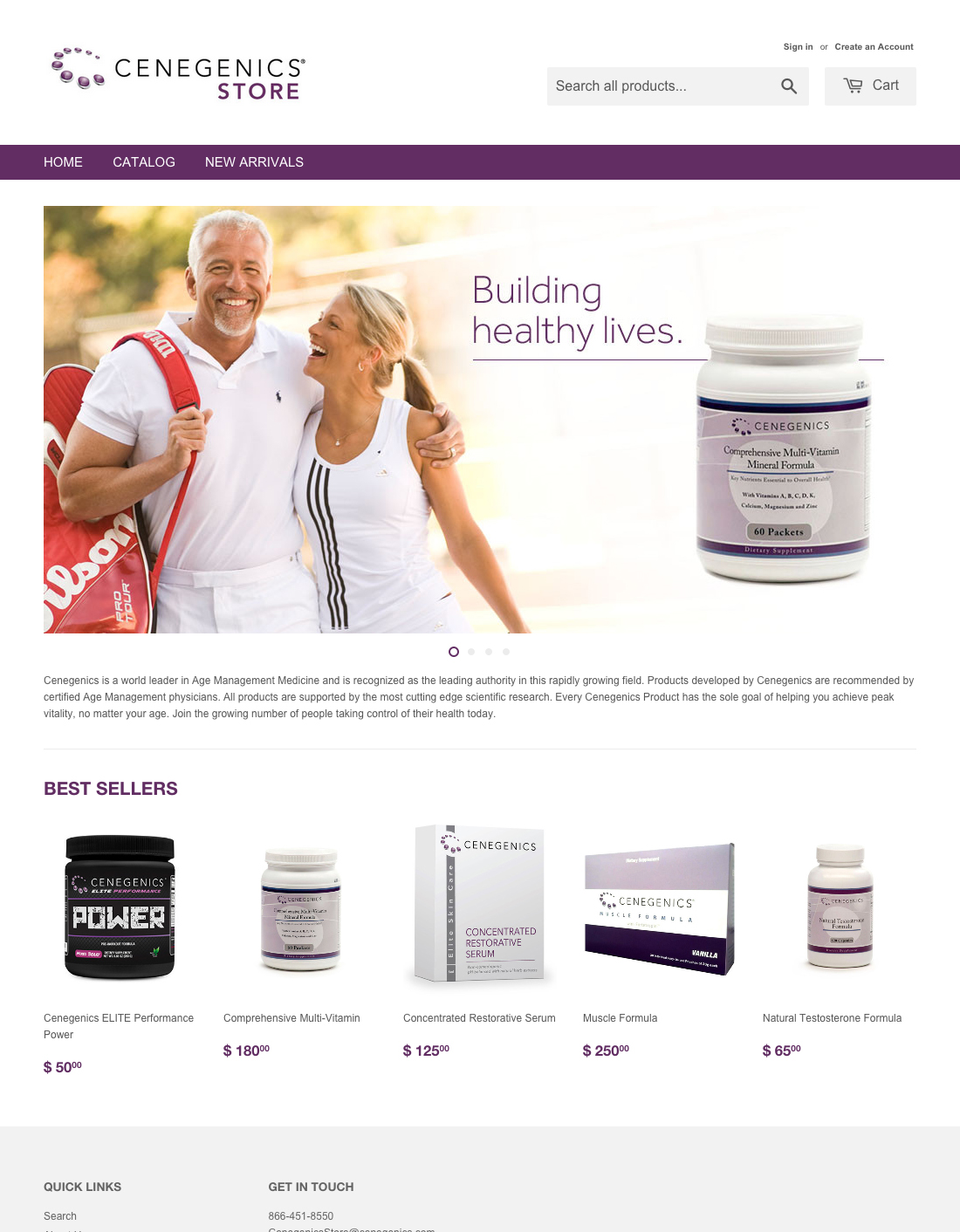 Supply was specifically designed for large catalogs, like those that will be found within pet stores. It comes with a few features that can really help take your website to the next level, which is really good. And for those who are on a tight budget, this theme is free.
To help your shoppers find the products they want, there is a collection filtering sidebar. Customers can filter products by collections, brand, price and other options that you can customize. There is also a slideshow option that allows you to promote the best products on your website with ease.
Supply Highlights:
A free theme that is perfect for pet store owners who are on a tight budget.
Showcase the best products, offers and discounts within a homepage slideshow.
Customers can filter products based on numerous options.
Completely optimized for mobiles and search engines.
Final Word: The 10 Best Pet Store Shopify Themes
When you want to take your pet shop online, you're going to want one of the best pet store Shopify themes. Above are ten of the top contenders for you. Whichever one you choose will depend on your needs. So what will you install?
Avi Klein
Vast experience in the online world. SEO expert, Web developer and consultant to several online companies.
Read more...
. Read more about
our approach
to reviewing themes and plugins.