Selling Print on Demand Comforters on Shopify
Last modified: September 20, 2023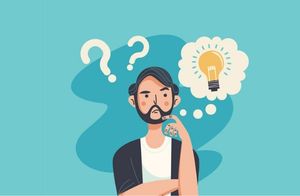 Comforters can be a great market to get involved in. In 2020, the bedding marketing was worth $74 billion and comforters are a great way to get inside that market. Comforters are for all ages and cover a wide range of products. In addition, they can be bought for numerous different occasions as a way to decorate a home or as a gift (e.g. Christmas). And with print on demand comforters, you can improve your business' prospects.
Some other POD niches:
Recommended: 14 Best Shopify Print-On-Demand (POD) Apps – [2023]
#
Name
Image

Get a Free Custom Shopify Store
1

Printful

2

Printify

3

SPOD

4

CustomCat

5

teelaunch

6

JetPrint

7

AOP+ Easy Print on Demand

8

T-Pop

9

Two Fifteen

10

WC Fulfillment

11

Factory4me

12

Pixels

13

Riverr

14

Print Partners

Show More
1. Create your Shopify Website
The first thing that you need to do is to create your Shopify website. You can start with a trial period that allows you to build a great website using any of the best eCommerce templates that are available.
You can add lots of great apps as well that can help you build a highly-functional website. For instance, you can add things like social media, email marketing, popups, push notifications, thank you pages and more.
You should spend at least three or four days building your website. Though you can build one in just a few hours. If you're looking for one of the top themes, then you should look at Booster.
Remember to also set up shipping and payment options for your website.
2. Choose Suppliers
Now you can choose the print on demand comforters suppliers. There are numerous options that are available to you with Printful, Printify and SPOD three of the top options. You don't have to pick just one. You can pick two, three or as many as you need to get all the products you want for your website. (see our list of the best POD apps)
Most of the suppliers have an app for Shopify and they will all manage the printing and fulfillment of your orders.
3. Design Products
Now you can design the products for your store. There are numerous ways that you can customize your comforters to make them look interesting. The best idea is to create lots of products. The more products that you have on your website, the more chance that you will entice your audience and get them to convert.
One of the best things about print on demand is that you can create new products and discontinue unpopular items without additional costs.
4. Start Marketing
Now you need to start marketing. One of the best options you've got is SEO. There are many different ways that you can build a better SEO profile for your website. One option is to create a blog for your website. Those websites that create more than 15 articles per month will earn 70% more in revenue.
Other marketing options include social media. You can have auto-post features to help you turn blog posts, products and other items from your website into content on Facebook, Twitter, Instagram and more.
Finally, you need email marketing. For every dollar you invest in email marketing, you can earn $38 to $44 back in revenue.
Final Word: Selling Print on Demand Comforters on Shopify
Are you looking for a new business idea? Then why not trying to sell print on demand comforters on Shopify. It is easy to do and you can be sure that you can start selling. More businesses make their first sale within 14 days.
Avi Klein
Vast experience in the online world. Shopify Expert, SEO expert, Web developer and consultant to several online companies. Read more about
our approach
to reviewing themes and apps.