Selling Print on Demand Postcards On Shopify
Last modified: September 20, 2023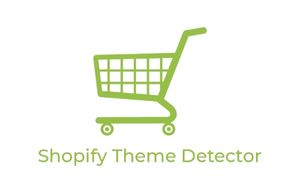 Postcards are still a popular way for people to communicate. More than 5.5 million are sent in the US every year. They can be sent for numerous reasons including sending people small pieces of news, marketing products/services and even as a way to send seasonal greetings. However, people are looking to send unique postcards, which offers unique opportunities for you to sell print on demand postcards on Shopify.
Recommended: 14 Best Shopify Print On Demand (POD) Apps – [2023]
#
Name
Image

Get a Free Custom Shopify Store
1

Printful

2

Printify

3

SPOD

4

CustomCat

5

teelaunch

6

JetPrint

7

AOP+ Easy Print on Demand

8

T-Pop

9

Two Fifteen

10

WC Fulfillment

11

Factory4me

12

Pixels

13

Riverr

14

Print Partners

Show More
Think About your Business Model
There are several ways that you can run a print on demand postcards business. You could sell direct to customers, selling your postcards in small batches. There are printers like Printful and Printify that can sustain this model. However, the shipping costs can be a little higher and this can make it a little less economic for your audience.
Another option is to sell to businesses. You can sell lots of different designs that can be bought in bulk. Therefore, you can sell products to tourist areas, leisure facilities and other places that like to sell this product. And because you're selling in bulk, the profitability per order and the value to your customer is going to be much higher.
Think of this before deciding on a niche. The nature of one niche is very different than another. The nature of selling POD postcards is a wold apart from selling POD scrubs for example or from POD photography books. Different crowds and different businesses.
Have Lots of Designs
It is important to have lots of designs for your website's products. This is because you can then attract orders from more of the audience. If you go through the business route too, you can attract larger bulk orders because you have more products to sell.
Lots of designs also mean that you have room to put some on sale and to be more flexible with your offerings. For instance, you can offer a post-Christmas sale for Christmas cards during January.
Product Bundles
If you want to have some customers instead of commercial clients, then you might want to look for ways that you can entice more orders. One of these could be product bundles. Product bundles are when several designs are bundled into one package. The products are sometimes discounted to make them more enticing and improve conversions.
Product bundles can be created with several different designs that you have. Just be sure that when you have a sale on an item within the bundle or you discontinue a specific design, you need to look at your website's bundles and consider making adjustments.
Change Designs
One of the best aspects of print on demand postcards is that you can change designs as and when you like. There are no financial implications for your choices when you want to discontinue a product. All you need to do is to remove it from your website.
And you can create new designs really quick. So you can respond better to new trends within your niche.
Final Word: Selling Print on Demand Postcards On Shopify
Selling print on demand postcards on Shopify is really simple. All you need is one of the best apps for print on demand and some great designs. Marketing is going to be your biggest challenge so you might want your postcards as an impulse purchase product or sell in bulk to businesses.
Avi Klein
Vast experience in the online world. SEO expert, Web developer and consultant to several online companies.
Read more...
. Read more about
our approach
to reviewing themes and plugins.