Selling Print on Demand Underwear on Shopify
Last modified: September 20, 2023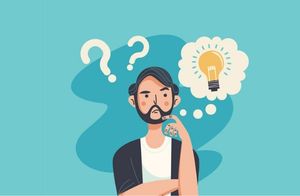 Are you looking to sell print on demand underwear for your customers? Then you might want to consider using Shopify as the basic platform to help you sell. In this article, we look at why you might want to use Shopify for your platform and how print on demand underwear can be a good market for you.
See some other options:
Recommended: 14 Best Shopify Print-On-Demand (POD) Apps – [2023]
#
Name
Image

Get a Free Custom Shopify Store
1

Printful

2

Printify

3

SPOD

4

CustomCat

5

teelaunch

6

JetPrint

7

AOP+ Easy Print on Demand

8

T-Pop

9

Two Fifteen

10

WC Fulfillment

11

Factory4me

12

Pixels

13

Riverr

14

Print Partners

Show More
Why Use Shopify?
Shopify is one of the biggest platforms for print on demand businesses. Why? Because it is simple to use. The majority of Shopify users are those who've never used a website before and don't have the skills to build one. Shopify has everything in a simple plug and play system. Just choose the template you would like and then customize it in a simple editor.
You can also use lots of different apps to make your website more functional. Like you can add email marketing or social media to your website.
Can you Sell Print on Demand Underwear on Shopify?
Selling anything print on demand is really easy on Shopify. The platform uses apps that allows you to connect to all the big apps such as Printful and Printify. These printers are some of the largest and offer high-quality products.
You can create the products and list them on your website within just a few minutes. You can set your own prices and then collect the payments from your customer and pay the printer when an order has been made.
The apps make fulfillment so easy. The printer should handle this all for you.
How Many Products can you Sell on Shopify with Print on Demand?
There is no limit to the number of print on demand products that you can list on your website. And you don't need to limit your products from one supplier. For instance, you could have products from two or three different suppliers.
In fact, ordering from different suppliers might be a good idea and having lots of products is highly recommended. The more products that you have on your website, the more chance that you have to find a product that your customers want and the more likely that they will convert on your website.
How Much can you Earn from Selling Print on Demand Underwear?
There are lots of opinions on how much you can make when selling print on demand products. Some experts suggest that you can make about $500 a month. However, there are other POD experts that have earned more then $10,000 a month. The limits are based on your experience, expertise and how much time you're willing to put into the business venture.
Time is the most important metric.
Final Word: Selling Print on Demand Underwear on Shopify
Selling print on demand underwear on Shopify is really simple. Just connect your website to a print on demand app and you can see your business grow with ease.
Avi Klein
Vast experience in the online world. Shopify Expert, SEO expert, Web developer and consultant to several online companies. Read more about
our approach
to reviewing themes and apps.