Top 10 Shopify Back in Stock Apps – [2023]
Last modified: May 26, 2023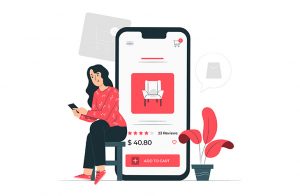 #
Image
Name

Get a Free Custom Shopify Store
1

Back In Stock ‑ Restock Alerts

2

Back in Stock Product Alerts

3

Back In Stock: Customer Alerts

4

Back in Stock Alerts

5

Back in stock ‑ Notify users

6

Now Back in Stock

7

Stockify

8

Back In Stock Alerts Email+SMS

9

Alert Me! Restock Alerts

10

Stockbot

Show More
Customers can be very loyal at times. Sometimes they will wait for items to be back in stock with your brand rather than go to another brand. However, the customer has to know when a product is back in stock, and for this you might want to use one of the many Shopify back in stock apps available.
What Do Shopify Back In Stock Apps Do?
Shopify back in stock apps do one specific job on your website: they inform your customers that an item is available to buy again. This can mean that you can bring customers back to your brand to make purchases. It also improves loyalty and retains customers. It can also help to build trust with your brand, something that's very important in today's market.
There are many different ways that customers can be informed that an item is back in stock, with email being the most obvious, easiest and with the largest uptake. Another advantage of email notification is that you can collect the email address for use in marketing campaigns. This can be a great way to market similar products to your audiences and sell more to them in the long term.
However there are also other methods of keeping customers informed of stock levels. This can include letting them know via Facebook Messenger. Or you could have a push notification, or an SMS message.
So, what are the best Shopify back in stock apps available? Here is our shortlist.
Filter between free and paid
Back In Stock ‑ Restock Alerts
When you have a popular product, it's very likely that it will go out of stock quickly. This is a problem because a product that is out of stock means you've lost sales and potential revenues. Therefore, you need a way to tell customers when your stock will be back up again for certain products. This app helps you do that by inserting a button to your products page that allows the customer to be notified as soon a product is back in stock.
The customer can choose between several different methods of notification with email, SMS, Facebook Messenger and push notifications all available to website owners. And if you have products that have variants and a variant is out of stock, but others aren't, then the app can work around that and only offer notifications for that variant. And if several variants are out of stock and only one comes back into stock, then the notifications will only be sent to those that showed an interest in that variant.
The app is easy to install, it takes just one click, no coding and no developer is needed. Customization of the notifications is easy and you can customize other aspects such as the button, sign-up form and more to make them match your current branding. Plus you can integrate this app with several other third-party services like MailChimp and others to maximize marketing potential.
Back In Stock ‑ Restock Alerts Highlights:
Send messages about stock being available again through different communication channels.
Integrate with third-party services like MailChimp.
Easy to customize to match your branding.
One-click installation.
Back in Stock Product Alerts

This app is used by over 4,500 Shopify store owners and results in 30-35% click through rate and 20% conversion rates on alerts. Therefore, it can be very effective and offers a great reward for those who use this app. The app is rather simple to use, the visitor signs up to out of stock notifications, that can be down to the variant level, and then the app will automatically let the shopper know when products are back in stock.
If there's a large list of people wanting to know about one item, then the list of emails sent out can be split into smaller batches. This prevents your server from being marked as being spam. And there's no manual work for you to do.
Plus this app can work for different locations through integrations with Shopify Locations. Therefore, if you run several stores as well, customers can sign up to notifications when stocks are back in their local stores. You can also specify that notifications are sent out only when stock levels are above a certain amount of stock.
Back in Stock Product Alerts Highlights:
Works straight away on your store. All you have to do is install it and configure the app.
Personalize emails for those who have subscribed to your alerts.
Use your own email service provider to send alerts.
Can integrate with social media sites like Facebook, Instagram and more.
Back In Stock: Customer Alerts
This app allows you to notify customers through email and SMS when a product is back in stock. Therefore, customers can come back and make a purchase as soon as you're ready to sell to them. With a simple installation and setup process, you can get going with this app within minutes and start bringing back customers who would otherwise be lost.
The app works with both single style products and those with numerous variants. And the app has been used on numerous websites with great success. Engagement rates (click throughs, conversions, etc.) have been high and therefore, the monthly subscription fee is worth the investment.
Customization is easy with the app. You can get the 'email me when available' button immediately placed on out of stock product pages. This app will collect the email address for notifications. However, you can add SMS text message capability if you would prefer. The button is customizable, so it can match your current branding.
When a customer clicks on the button, they are presented with a popup that can collect all the relevant data. You can then edit the email template with ease using the Liquid file, just like you would with any Shopify file.
Back In Stock: Customer Alerts Highlights:
Can customize many elements of the app to make it more functional for you.
Send alerts via email or SMS.
Adds a button automatically to out-of-stock products.
Collects emails which can be used for other campaigns too.
Back in Stock Alerts
This app's developers have looked into the statistics and found that you can loose 70% of your customers when you run out of stock. This can equate to $1.75 trillion worth of orders across the US every year. You can reclaim some of those with this app, and be on the way to improve the valuation of your business as well as the revenues.
This app works very easily. Customers complete a form that includes their contact details in a popup when they request to be notified of a restock. When the item is restocked, an email is automatically sent to them. This will include a link back to your store, and even the product in question.
To setup the notification, you only need 30 seconds. It works great straight out of installation and will help improve revenues as soon as you get your first restock.
This app is not based on a monthly fee. Instead, it works out the cost on the number of notifications sent. Therefore, it is free when there are no notifications going out. As soon as the number of notifications increase, the price of the app increases. It's a little more complicated than a fixed price, but it does mean that when you're starting out or have low months, costs aren't too high.
The app also comes with reporting. You can see which products are most popular. This helps you forecast your need for products. For instance, if you know that there are 100 people waiting for a product, then you know you need to order at least that amount next time, if not more.
Back in Stock Alerts Highlights:
Emails subscribers as soon as products come back in stock.
Comes with reporting, so you can see what is popular.
Pay for only what you use.
Easy to install and configure.
Back in stock ‑ Notify users
This simple to use app will allow you to send customers an email alert when products are back in stock. This is more of a simple option. There isn't an automatic solution, you have to send customers the email one-by-one and this has to be done from the backend of the app.
To subscribe, there is a notification widget presented to a customer when the product is out of stock. This will add them to the list that is in the backend of the app for you to manually send the notification.
Back in stock ‑ Notify users Highlights:
A simple to use app, that allows you to manually notify customers about back in stock items.
Send emails through the backend of the app.
Adds a notification widget to out of stock product pages.
There is a free version of the app.
Now Back in Stock
This app allows you to send notifications to customers via email SMS or push notifications when items are back in stock. This app is very easy to use and it lets customers choose their preferred method of communication when stock is available again.
The app works with tokens, you get a set amount of monthly SMS alert tokens. You can see how many tokens you have left in your plan and upgrade at any time when you have run out. However, you get unlimited email alerts. Which can be really useful and the majority of people will often choose email because it is nonintrusive.
The app works with variants as well. Meaning that when a variant is restocked but others aren't, only those that wanted that variant will be informed of the restock. Setting up the app is really simple. You can do it within minutes and there are simple, clear instructions to help and if you're stuck, there's friendly support available. If you're really struggling, the app development team offer a free installation for you.
Now Back in Stock Highlights:
Free, installation for those who aren't technically minded.
Sends SMS, push notifications and email alerts, based on the customer's choice.
Get a set amount of SMS tokens, but unlimited email alerts.
Easy to use.
Stockify

This easy to install and configure app allows you to get customers to request a notification when an item is back in stock. The app can send notifications through different communication channels, including Facebook and email. Customers can state which channel they prefer.
There is a free option which comes with this app, but that only allows you to send 20 notifications (10 via email, 10 via Facebook). There are other options including the most expensive, that comes at a $100 per month and this allows you to send unlimited notifications a month. This is only good for those who have large, very busy stores. You could easily use the basic, free account first and scale up as you have need.
Stockify Highlights:
A free plan that allows you to send 10 notifications per month to Facebook and email.
Scale up as your business needs more notifications.
Can send notifications through email and Facebook.
Customers can choose which communications channel you use.
Back In Stock Alerts Email+SMS

Bring customers back to your store when you get products back in stock. Your customers can sign up for notifications through different systems including emails and SMS. This app allows you to send automatically an unlimited number of emails/SMS alerts. It can also send reminders for items that customers have already been informed about.
To help stop email servers from being blocked and your server being blacklisted for spam, you can split email delivery into groups. And you can also integrate the app with your email platform, for further marketing. To help with your compliance, this app is fully GDPR compliant.
To help you with further campaigns, you can also see data reports. This can allow you to plan for further purchases.
Back In Stock Alerts Email+SMS Highlights:
Send an unlimited number of notifications.
Send email and SMS alerts.
Set the number of people who are notified at one time.
Be completely GDPR compliant.
Alert Me! Restock Alerts
This app allows you to sign customers up to email notifications so they can know immediately when products they want are back in stock. The app is fully automated, when it is installed on your website, you don't need to do a thing. The app can handle variants and other complications with ease, allowing you to focus on other business critical activities, like marketing and fulfilling orders.
Customers can sign up for notifications on product pages or collection pages. This is a great option, because it offers lots of opportunities for your customers to subscribe to your brand and get the notifications. Therefore, you can grow the number of customers coming back to your store.
There is seamless integration between your store and the app. It uses no popups and the integration makes it all branded to your store.
The app can also help with restocking decisions. You can see what products customers have signed up for. Therefore, you can see what products need to be purchased now and in what quantities.
Alert Me! Restock Alerts Highlights:
Doesn't use popups to signup customers.
Easy to install and automatically works. No manual operation.
Send emails immediately to audiences who have signed up for notification.
Can handle variants.
Stockbot

This app allows customers to subscribe to receive a notification when a product comes back in stock. It is a reliable and quick service that use external services that are specifically designed to handle the notification process via emails. And therefore it reduces the chances that your notifications are going to spam.
You can also use the email address to market to customers by integrating the app with your MailChimp account.
You can customize the appearance of the email, so it will display your branding. The form on the product page, to subscribe the customers, can also be customized. The app is fully compliant with GDPR laws.
Stockbot Highlights:
Reduce the chances that your emails go to spam.
Fully complaint with GDPR laws.
Customers receive notifications via email.
Easy to customize emails and signup forms.
Final Word: Top 10 Shopify Back in Stock Apps
Shopify back in stock apps are an essential part of your business if you want customers to return to your store. Customers can get disappointed when an item is out of stock, but if you have this feature, and they're loyal, you can grow your business. After all, it is easier to convert an existing customer or one that has been to your store many times than one that is new to your store. So, which Shopify back in stock app will you choose? Select the best you choose and then log into your store and install it.
Avi Klein
Vast experience in the online world. SEO expert, Web developer and consultant to several online companies.
Read more...
. Read more about
our approach
to reviewing themes and plugins.