Shopify Competitors: Is Shopify Still the Best?
Last modified: March 21, 2023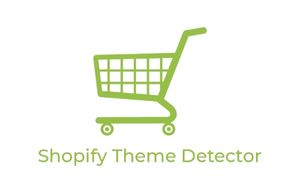 Shopify isn't the only eCommerce platform that is around. Others offer the same kind of service as Shopify, an eCommerce platform where users can build a website and sell products online. In this article, we will look at some of these Shopify competitors and whether Shopify is still the best platform.
Recommended: 10 Best Shopify Widgets – [2023]
#
Name
Image

Get a Free Custom Shopify Store
1

Widgetic (Audio Players)

2

Widgetic (Accordion Gallery)

3

Owids: 10+ widgets

4

FAQ Page & Help Center Widgets

5

Tolstoy Video Marketing Widget

6

Shipping Rates Widget

7

Storista ‑ Instagram widget

8

Widgetic (Before and After)

9

Rating‑Widget: 5‑Star Reviews

10

Shopy Widgets

Show More
WooCommerce
Let's start with the obvious one, WooCommerce. WooCommerce is the eCommerce plugin that is used to turn a WordPress website into a functioning store. WooCommerce is easy to use for the most part and many people can get a working shop together without too much trouble. The challenge is when you want customizations.
WooCommerce also requires you to have a WordPress website, find your own hosting and sometimes design your own website. Though in terms of costs, WooCommerce can be a more affordable option, as the plugin is free and hosting can be as little as $15 a month.
BigCommerce
A little more relevant than WooCommerce, BigCommerce has both end-to-end and headless implementation options. The platform is really easy to use and is great for managing classification data. The documentation for the platform is easy and numerous developers can help you with your setup and any maintenance.
Like with Shopify, there is a great PageBuilder that allows you to build the website you want and there are third-party applications that are easy to add to the website. However, BigCommerce doesn't have an easier integration system and Shopify is rated higher for statistical presentation and easy-to-follow contracts.
Salesforce
Salesforce has numerous features and tasks that can be performed on a single platform. The flexible platform is extremely detailed and allows for complex customer experiences that can help brands to raise the customer's lifetime value, with the potential to use a campaign and promotion management for various types of campaigns.
However, Salesforce, while possessing the potential, is not utilized for the B2C market. Their platform is also often criticized to be worse at customer service and support. But you can automate numerous maintenance tasks which can help you manage your website well.
Oracle
Oracle is a high-end option, but one that requires a high level of knowledge in JSON. Therefore, many organizations that buy into Oracle struggle with the system. And there are also hidden costs. Many businesses that are using Oracle are often finding that they need to pay for extras to acquire what they need.
The interface is also challenging to use. Oracle is only really useful for those who have a high level of technical knowledge and have the team to develop it. Therefore, most people are advised to not use Oracle.
SAP
This is probably one of the more interesting options. SAP is great for B2B and B2C commerce. They have integrated product systems management as well as a modern solution for front-end maintenance. The online and offline stores can also be seamlessly connected, which is great for those that have a brick-and-mortar operation and an online option.
However, SAP does not have the best customer service but now it is easy to use.
eComchain
eComchain is a cloud-based eCommerce management solution, with a focus on small to medium enterprises. The software includes many of the features that you would find with Shopify, including inventory management, pricing management, templates, and reporting. There is also online order management and variant information.
The platform has numerous features that are additions to Shopify, such as multivendor options and AI-powered chatbots. However, eComchain doesn't do so well on mobile devices and there isn't the developer support that you can get on Shopify. eComchain is also harder to price, with users having to request a quote.
Elastic Path
This is an API-based headless eCommerce software designed for businesses in numerous niches from retail to gaming, healthcare to wholesale. Administrators have significant power to monitor consumer trends, cart items, and shopping history and offer personalized promotional materials to convert.
There are numerous features that you find in most eCommerce software programs from catalog management, reporting, warehouse management, payment options, and more. However, Elastic Path is not known for easy-to-customize appearances and support from a wide range of developers.
Sellfy
Sellfy is a fantastic alternative for those who are looking to get into print-on-demand businesses. You can get T-shirts, mugs, posters, and phone cases all listed on a website with built-in POD features. There is also a free plan that allows you to sell up to 10 products, whether these are physical or print-on-demand.
If you want to sell any digital or subscription products, you will need to upgrade to a paid plan that starts at $19 per month. But you have to pay two years upfront. Can buy annually or monthly, but these are charged at a much higher rate. Paid plans also include custom domains and email marketing with the higher-priced tiers removing the Sellfy logos and branding.
However, there are annual sales limits for all paid plans.
Squarespace
Squarespace has numerous features that allow it to be a great option for those who want to sell just a few products. There are lots of templates that have been designed with eCommerce in mind. In addition, the no-nonsense builder allows for your website to be built within just a few minutes or a couple of hours.
There are eCommerce plans and addons that can help you build a professional website and there are lots of options for the support online, with developers and experts offering advice for free on YouTube. However, Squarespace doesn't have the flexibility of Shopify nor can Squarespace handle the large catalogs that you can get with Shopify.
Wix
Perfect for those that want to build their own website and store. Wix is easy to use and has numerous options that can help you turn an idea into a business. With blogging and other features that allow for a rather productive eCommerce website, Wix is one of the most used alternatives to Shopify.
However, there are some problems with Wix. There are some concerns that only the best can really design a website that can make a website look professional. Some people can't get their Wix websites to rank on Google or other platforms. Therefore, it takes a good SEO expert to make a Wix website work.
Final Word: Shopify Competitors: Is Shopify Still the Best?
There are numerous Shopify competitors, but not many of them have all the elements that Shopify does. Many of them excel in one area, but can't beat Shopify in other areas. Therefore, Shopify is still one of the best eCommerce platforms that are available on the market, and that can be ascertained based on the success of their user numbers, with the number of stores powered by Shopify increasing every year.
Avi Klein
Vast experience in the online world. Shopify Expert, SEO expert, Web developer and consultant to several online companies. Read more about
our approach
to reviewing themes and apps.