12 Best Shopify Currency Converter – [2023]
Last modified: October 18, 2023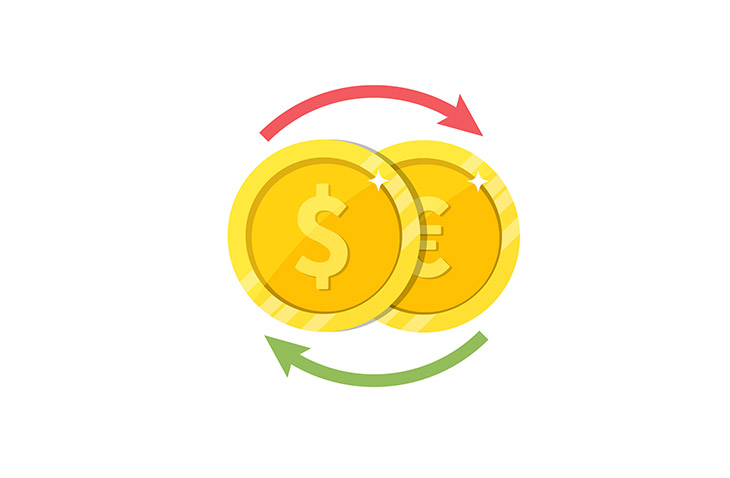 #
Image
Name

Get a Free Custom Shopify Store
1

BEST Currency Converter

2

Currency Converter Box - BEST

3

Currency Converter+

4

Coin Currency Converter

5

Auto Currency Switcher

6

ALPHA Currency Converter

7

VITALS | 40+ apps in one

8

Dynamic Currency Converter

9

VITALS Currency Converter

10

Currency Converter HQ

11

Power Currency Converter

12

Bold Multi-Currency

Show More
Every global eCommerce business needs to be able to display prices for customers in their local (or preferred) currency. This allows them to assess whether the cost of the purchase is affordable in their own currency. So, what do you need to display prices in a local currency? The answer is a Shopify currency converter.
Currency conversion can be very important. About 25% of Europeans and 30% of US consumers will make a purchase from another country. But most customers would prefer to pay in their own local currency. When not offered, 70% of international buyers can abandon a cart.
Therefore, it is vital to add a currency switcher to your website. It could help you half international carts being abandoned and improve revenues.
What Are You Looking For In A Shopify Currency Converter?
When you add a Shopify currency converter to your store, you need to make sure that you're adding one that has the right attributes. Some businesses do attempt to add the converted prices manually. But there are two problems with this. First, the exchange rates of currencies can change drastically over weeks. Secondly, you can sometimes make a mistake and therefore charge too much or too little and this can affect sales and profits.
Manually processing currency changes can also be time-consuming. You want to be out there marketing your shop on Social media, email marketing, or through SEO; not calculating and re-publishing your prices for other customers.
By automating it with the right Shopify app, you can spend more time marketing your shop and attracting customers from across the world with accurate prices. This app list does not include product exchanges, there is a different list for this.
Key Takeaways
1
Currency converters allow global eCommerce businesses to display prices in the customer's local or preferred currency, enhancing user experience.
2
About 25-30% of consumers in Europe and the US purchase internationally, but prefer to pay in their local currency.
3
Currency converter apps can detect the customer's location and automatically display prices in the appropriate currency, increasing conversion rates.
Best Shopify Currency Converter For Your Shopify Store
Filter between free and paid
BEST Currency Converter

This Shopify currency converter is a great addition to your international Shopify theme. It works straight away from download, with any theme. With the top tier pricing level, the converter works silently in the background to convert your prices into any of over 160 currencies including Bitcoin. These conversions are instantaneous and can be done with a push of the button.
To keep your prices current and relevant, they are updated twice a day. You can also be sure that your customers can see the most relevant currency as the app detects the customer's location and selects the right currency for them.
One of the biggest concerns with showing prices in different currencies is that they can sometimes show the converted price with lots of decimals. But this app allows you to remove decimals where appropriate.
BEST Currency Converter Highlights:
Beautiful designs for the currency conversion elements to sit on your website.
Hide the converter on the top tier premium level.
Allows customers to change the currency if they want it in another price.
Easy to install, setup and maintain.
Currency Converter Box - BEST

This is one of the best currency converter apps that you can use for your Shopify store because of the vast amount of functions available within the app. The rates are refreshed every three hours and are collected by the IP's location. The app can remember currency of the user, so when they visit your store again, they won't have to select the currency again. They can select their currency by clicking on their country's flag.
However, you can help customers with their currency conversion by upgrading from the limited free options with an auto-detect and select option. This conversion is in more than 160 currencies from across the world. The free plan is rather limited, but the paid version is incredibly powerful.
Currency Converter Box – BEST Highlights:
Convert prices on your store into more than 160 currencies.
Can auto-detect customers location and show them their price.
Can remember the currency choice of past visitors to your store.
Refreshes the conversions every three hours.
Currency Converter+

This app allows you to convert your product's prices into more than 220 currencies, including several cryptocurrencies and precious metals. This is far more than other Shopify currency converter apps that you find. This app also auto-corrects the format of the currency so it displays as it should for the customer. For example, Japanese Yen has no decimals but Bahraini Dinar has three decimal places.
The original currency can be displayed for your customers to compare. The conversion is based also on the IP geolocation of the user with updates continuously being done. If shoppers want the price to be shown in a different currency, then they can select the currency from a drop down list.
You have the option to round off all converted prices and you can place the country's flag of the currency next to the price to prevent confusion. And if you don't want to use some currencies, you can remove them from the list.
Currency Converter+ Highlights:
Convert into more than 220 currencies.
Automatically corrects the display of the price so it is more relevant to the shopper.
Detects the location of the shopper.
Continuous updates of your prices so they are always accurate.
Coin Currency Converter

This app supports more than 190 currencies, including cryptocurrencies like Bitcoin. This makes it a great option for any retailer who sells their products globally. The exchange rate on the app is constantly updating throughout the day, so you can always be confident that the prices displayed to your international customers are accurate.
The currencies can be displayed to the customer by the app detecting the IP address, or the customer can select the currency they want. Or the customer can do both. When a price is converted, you can showcase the price ending in the number of your choice, where relevant. So, for instance, you could have all numbers end in .99 or .95, or .00. Or you can tell the app to round numbers to the nearest whole number.
To make sure that you will be happy with how the international prices are displayed you can use the app's international simulator to preview how the prices will display across the world.
Coin Currency Converter Highlights:
Convert your prices into more than 190 other currencies from across the world.
Customer's currency can be auto-detected by the app or selected manually by the shopper.
Prices updated throughout the day so they take account of fluctuations in the international markets.
Lots of control over the conversion and display of the new currency.
Auto Currency Switcher

By auto-detecting the location of the shopper, this app shows the shopper what the cost of the products would be in their local currency. And to make prices more user friendly, the app removes the digits after the decimal points. So instead of the price being displayed as £21.12 it would be displayed as £21. This makes it more meaningful to customers and therefore able to sell more to customers abroad, which is an important part of selling online now and helps to build trust with audiences.
It also means that the prices for customers don't change too drastically. Exchange rates tend to vary only slightly, so a small change won't be noticed in the majority of cases making the customer feel more at ease when they are shopping with you.
If the user wants the currency to be changed to something else, then the shopper can manually change the currency. The currency exchange rates get updated twice a day, so prices will change based on the most recent exchange rates.
Auto Currency Switcher Highlights:
Currency exchange rates are updated twice a day.
Removes all numbers after the decimal point for clear, and more consistent, pricing.
Customers can manually change the currency.
Easy to use.
ALPHA Currency Converter

This currency converter app will help you to provide a localized shopping experience for global browsers on your Shopify store. It is user friendly and your products will be presented to your customers in their currency. It will switch to their currency effortlessly without the page reloading. This app will detect the local currency and convert the prices of your products seamlessly.
This app also has no impact on your theme coding and it is quick to install and uninstall should you need to do so. It works well with all themes and no coding skills are required for it to match your website and your brand. There are also free plans available.
ALPHA Currency Converter Highlights
Boosts sales by reaching a global market
Have a feel of a local vendor to your store.
Over 190 currencies to choose from.
Database updated hourly for accurate exchange rates.
VITALS | 40+ apps in one
If you're looking for one app to complete as much as possible for your Shopify store, then Vitals might be the option for you. When you install it, you're really getting forty apps in one neat package to offer you a lot of powerful functions to change currencies, build trust and convert customers. The currency converter option allows you to convert your shop's prices into more than 160 international currencies.
It also has a review importer, that can allow you to collect reviews from AliExpress. You can also request and publish your own reviews with this extraordinarily, high functioning app.
On top of this, you can also have live chat that is provided via the FB messenger app. There are also other apps that can help you build trust, such as the trust seals and badges. These are premium badges that are there to install trust with your audience and improve conversions. There are also lots of secure payment logos that can be added to your website to show that you can be trusted with payment details. The logos included with this app are PayPal, Mastercard, VISA and others.
There are lots of other features included with this app that make it a great one for you to consider.
Vitals Highlights:
Maximum functionality to help you build a website that is highly engaging, builds trust and converts visitors into customers. Few apps have this level of functionality.
Connect with audiences through live chat functionality to build trust and service them.
Collect reviews from AliExpress and past customers to build a library of recommendations for your products and brand.
Convert your shop's prices into the local currency with more than 160 currencies available.
Dynamic Currency Converter

Convert your prices into the preferred currency of your customers with more than 150 currencies available, including crypto-currencies like Bitcoin. Any exchange can be rounded off to your own configuration and based on the how the currency is displayed in its home nation. For instance, the Japanese Yen doesn't have a decimal place, so these will be removed.
The currency exchange rate is live from Shopify, so you know that prices are accurate and if you need to, you can change the default currency for the countries. So if you notice that the vast amount of people are using US Dollars in a particular country instead of their own currency, you can set that as the default currency.
There are six nice templates for the currency selector, so you'll be sure that you can find something that closely matches your brand and shows the currency exactly how you want it (symbol, text, flag). If you can't find anything suitable, you can ask the development team to help modify it for you.
Dynamic Currency Converter Highlights:
Convert prices into more than 150 currencies.
Change the look of the conversion technology.
Change the default currency for certain countries.
Exchange rates updated regularly.
VITALS Currency Converter
If you're not looking for more than forty apps to add to your store, or you think the above app is just too much for you, then you could add just the VITALs currency converter app. The app automatically detects your customer's location and displays the price in the relevant currency for them. There are more than 160 currencies that are available in the app. The prices shown are live at the time of viewing.
The prices displayed are also native to the shopper. So they will see the prices exactly how the customer expects to see their currency displayed. There are lots of configuration options for you to choose from. These are easy to access which makes this a great app for those new to Shopify and website management and experts alike.
The app is also fast loading. This means that your site isn't slowed down through conversion. This can be really beneficial for your website as a single second delay can reduce the revenues of your site.
VITALS Currency Converter Highlights:
Change your prices into more than 160 currencies.
Automatically change the currency based on the location of the customer.
Fast loading so you don't lose out on revenues from a high bounce rate of customers or through the harming of your SEO.
Currencies on display are done so that is natural for the currency, so they don't look out of place to the shopper.
Currency Converter HQ

Currency Converter is a great app to take your website to the next level. It is a smooth operating, feature-rich currency switcher that allows you to take international customers with ease. You can show prices on your store in more than 164 currencies. So most local currencies can be shown to your audience. The currency converter can automatically detect the local currency of the customer and make the switch.
You can also customize numerous options to make the app work exactly how you want it to. This can include the colors, spacing and placement of the currency selection option. The app allows you to customize certain elements like how to display decimals, decimal rounding and more.
There is a choice to show the original price as well on hover. You might also want to add cart notifications to your page. This will alert audiences that payments will be processed in your store's main currency.
Currency Converter HQ Highlights:
Easy to use app.
Automatically changes the currency to a local option.
Improve conversions of international customers.
Choose design elements with ease.
Power Currency Converter -
Inactive

This is a great little Shopify currency converter app for your international retail store. You can automatically convert the price of your products into the local currency of the shopper. This is done through detection of the shopper's IP address. It is fast, accurate and up-to-date, so you can be sure you aren't missing out on potential revenue because of an inaccurate foreign price.
Your shoppers can see the original price and the converted price within 8 floating or sticking positions. So you can match the currency conversion to your branding. In addition, you can configure the price so it displays throughout your store exactly how you want it to.
The simple app is easy to use and with a dedicated customer support team from the developer's office in the UK, you can be sure that the app will integrate and work well with your Shopify store.
Power Currency Converter Highlights:
A rounding feature that shows your converted price into the correct format.
Regular updates of the conversion rates.
Price configuration options to help you display prices how you want to.
Easy to use and configure.
Bold Multi-Currency -
Inactive

Get your international sales off to a flying start with this Shopify currency converter app. You can show prices in hundreds of different currencies from across the world and even charge them in their native currency when you use the app in conjunction with the Bold Cashier app.
Currencies for the customers are selected based on their geo-location, which is determined by the IP address of the user. This is accurate in most cases and makes it easy for the customer to know how much buying your product is going to cost them.
If you don't want to use the live currency exchanges, there is also an option for you to set your own rate. This can be different for all currencies and you can mix and match between using the automatic conversions to the manual conversions.
You can set rounding rules for different currencies and the app supports vanity pricing. This is when prices are made to end in .99 because research has shown that some customer demographics prefer to purchase at this price point. If customers also want to look at the price based on another currency, there is an option for them to manually select those rates.
Bold Multi-Currency Highlights:
Convert your prices into hundreds of other currencies from across the world.
Set your own exchange rate for as many currencies as you want.
Allow the customer to select their preferred currency or have it auto-detected.
Allows for vanity pricing.
Enhancing the User Experience with Currency Conversion
Automated Currency Conversion
In the dynamic world of e-commerce, catering to a global audience is paramount. We understand the essence of providing shoppers with real-time currency conversion to enhance their shopping experience.
Automated currency conversion tools are indispensable, dynamically transforming prices based on the geographical location of the customers. This feature not only fosters an engaging shopping experience but also mitigates cart abandonment, driving increased conversions and revenue.
Multi-Currency Support
Expanding market reach globally requires a system that supports multiple currencies seamlessly. Explore and implement solutions that offer multi-currency support, ensuring that prices are automatically converted to the local currency of the shopper.
This level of personalization is achieved through advanced geolocation technologies, ensuring accuracy and convenience, and fostering trust among international customers.
Optimized Pricing Strategies
Implementing auto-rounding features ensures that converted prices are displayed in whole numbers or figures ending with .99, presenting clean, professional prices to customers.
This attention to detail enhances the aesthetic appeal of the online store and contributes to a positive user experience.
Advanced Features Of  Currency Converter Apps for Global Reach
Geo-Targeted Information Display
Integrating solutions that display country-specific information enhances the relevance of content for international shoppers.
This level of customization is achieved through sophisticated geo-targeting technologies, ensuring that notifications, pop-ups, and redirects are tailored to the specific location of the visitor, enhancing engagement and conversion rates.
Flexible Currency Conversion Settings
Implementing flexible settings for country-currency relations allows for the customization of currency rates, ensuring that pricing is optimized for different markets and enhancing competitiveness.
These implementations are seamlessly done to contribute to an intuitive and engaging user experience for shoppers worldwide.
Enhanced Customer Engagement
Engaging with customers is at the core of enhancing sales and fostering loyalty. Integrate visually appealing and intuitive interfaces that ensure site visitors can easily find and engage with the content.
Our years of experience in development have equipped us with the insights to implement solutions that are not only functional but also aesthetically pleasing, contributing to increased engagement and sales.
Conclusion: 12 Best Shopify Currency Converter Apps
Don't miss out on international sales, revenues, or profits with a Shopify currency converter. These apps are some of the best, able to change your current prices into those of hundreds of others including cryptocurrencies like Bitcoin, so you can be sure that you are maximizing the potential for your business growth. Which of the apps will you choose?
FAQs
How do currency converters ensure accuracy in conversion?

Currency converters use real-time data and sophisticated algorithms to ensure accuracy in conversion rates. They pull data from reliable sources and update regularly to provide the most current and accurate prices for each currency.
Avi Klein
Vast experience in the online world. Shopify Expert, SEO expert, Web developer and consultant to several online companies. Read more about
our approach
to reviewing themes and apps.