The Top 10 Shopify Grid Themes
Last modified: March 5, 2020
Shopify grid themes are some of the most basic that you can use. While basic, they are really good at enticing customers to look more at products. They are clear, crisp and look good. They are also great for mobiles as they can be easily converted for those devices.
Businesses that will really enjoy utilizing one of the many Shopify grid themes include fashion, tech and makeup. Although, those brands that rely on visual storytelling and blog posts to market their products will also do well with a Shopify grid theme.
What Do You Need When Looking At Shopify Grid Themes?
There are numerous Shopify grid themes available for your website. What you need to make sure of is that you can get your website load time as low as possible. This can be the one downfall of grid based websites, so you need to ensure clean code and as little bottlenecks as possible on website speed.
You should also need to make sure that your website can rank well on Google and other sites. You can use SEO apps, but if you can have a good theme, that will help, you'll be able to improve your site's chances of success much more easily.
So, what 10 Shopify grid themes do we think are best? Here are some of the top options.
Filter between free and paid
Booster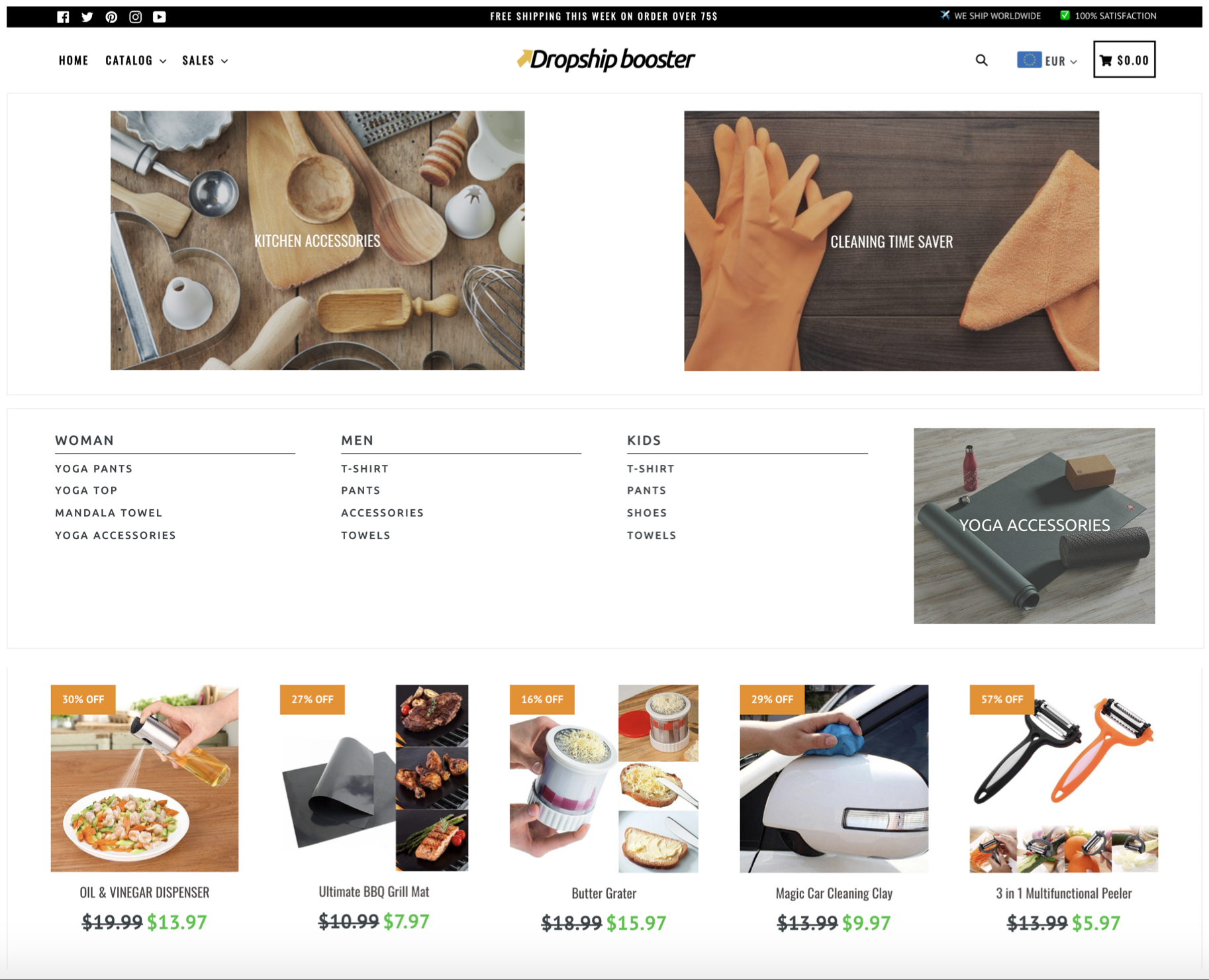 This theme is one of the top themes available when you're building a Shopify store. This is because Booster isn't just a theme, it's a collection of apps that make your store a powerhouse while at the same time being attractive. The additional functions can save you lots of investment and time getting them to work. The developers estimate that any business using Booster can save more then $2,000 a year from the included functions.
With this theme you can add countdown timers, social proof and currency conversion to your website with ease. You can also improve how you sell to customers online with functions that can help you build email marketing lists.
Therefore, if you want a cost-effective way to build a new Shopify store, this is probably one of the best options. The design elements are great and it can help you create a colorful and visually striking website with grids and more.
Finally, you'll find that your website will have a higher level of performance. It can be up to 2.1 times faster than other options and the SEO features allow it to rank higher on Google and other search engines.
Booster Highlights:
Save more than $2,000 on apps with all the functionality included with the theme.
Your pages will load up to 2.1 times quicker than they would with other themes.
Optimized for SEO, so your site can be found on search engines, including Google and Bing.
Mobile ready, perfect for those who browse your store while online.
Broadcast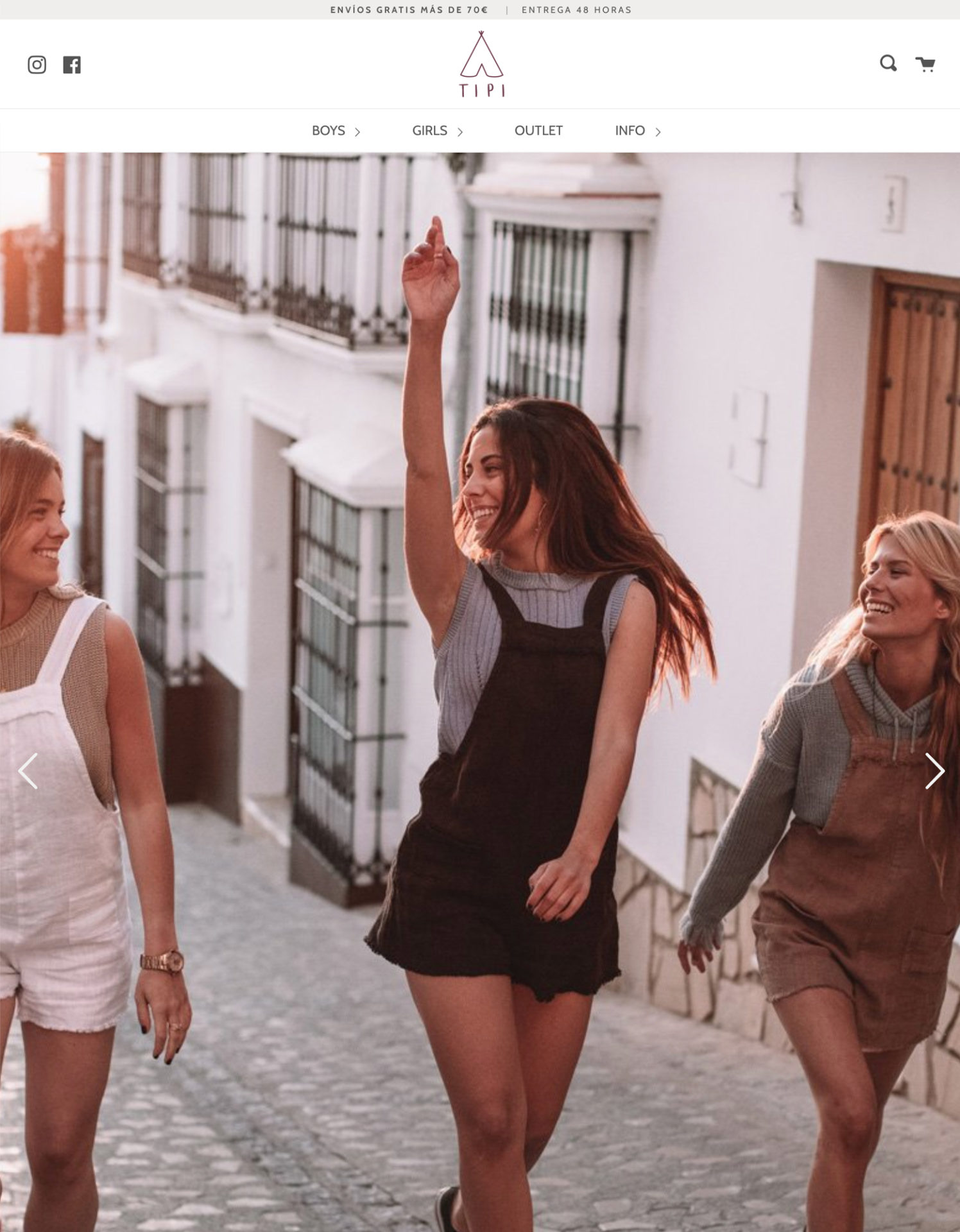 There are few Shopify grid themes that are better than this one. It will allow you to connect to audiences like never before, as it can be used as a blog, fashion website and more.
There are lots of engagement options built directly into the theme that make it great for those who want to put the customer engagement central to their online marketing campaign. It is also brilliant for those who want to have a visual appearance for their brand/products. The theme is also great for fashion and makeup websites.
The Lookbook feature on this theme is a great addition. The feature allows you to connect your store to an Instagram account. Then you can highlight top pictures and products on your homepage to catch the eye of your audience. The theme also allows you to have a brand video that can be used for some of the most highly engaging content on the page. There is a featured video setting that you can place or auto-play videos in the background.
You can build trust with potential customers by showcasing testimonials and reviews. This can look like a Twitter feed, which is familiar with audiences, so helps with the trust building.
Enhance your product pages with a quick view option. This allows website visitors to see everything about any of your products while staying on the current page. You can also add swatches to your site. These can help you sell product variants on a product.
Broadcast Highlights:
Create an engaging environment on your website with Disqus commenting.
Mobile-friendly, to ensure your site will look perfect on any device or screen resolution.
Build your trust with your audience with a twitter-feed looking testimonial feature.
Add videos to your website with ease.
Venture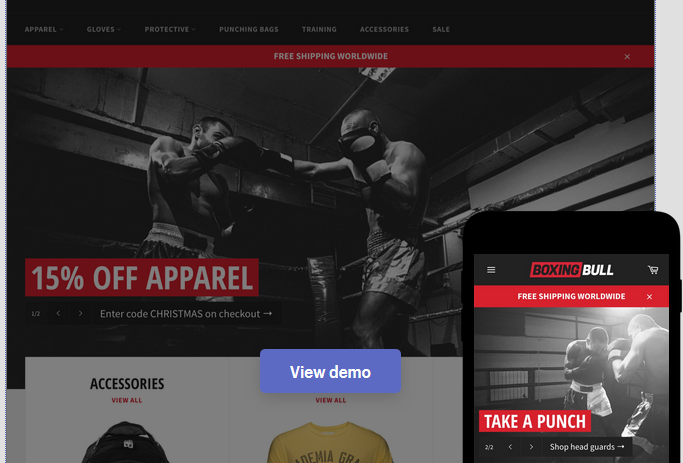 Grid style websites are often seen as drab, gray backgrounds with a little color on the images, videos, etc. However, it doesn't have to be the case. This free theme is one of the best for grid layouts and adds a splash of color to your website. Of course, this is more geared towards sport websites, however, that doesn't mean it won't be suitable for other projects.
The colorful theme is perfect for large catalogs. There is an aesthetically pleasing multi-column menu setting which helps please users with fantastic navigation. A product filter can also be added to your store to make finding products much easier. The filter can help find products for customers based on three criteria: type, popularity and price.
There are great features on the home page to make it more appealing to visitors and reduce bounce rates. The first aspect is the feature slideshow. It enables you to showcase products and/or important brand messages and get customers to those pages quickly. You can also add a promotional banner to showcase some of the best deals you have on the website. This is a good option if you're looking to improve conversion rates.
And if you've got a great product that has a lot to offer customers, then you can feature it. The feature will place that product in the center of your home page, where it will attract a lot of attention.
Venture Highlights:
This theme has a mobile friendly design so your site can be viewed without disruption on any device.
There are three styles to choose from that can make your website fit your brand better.
Optimized for search engines, so your site can be found on Google and other searches engines.
For a free theme, this has a lot of great features to help you sell online.
Streamline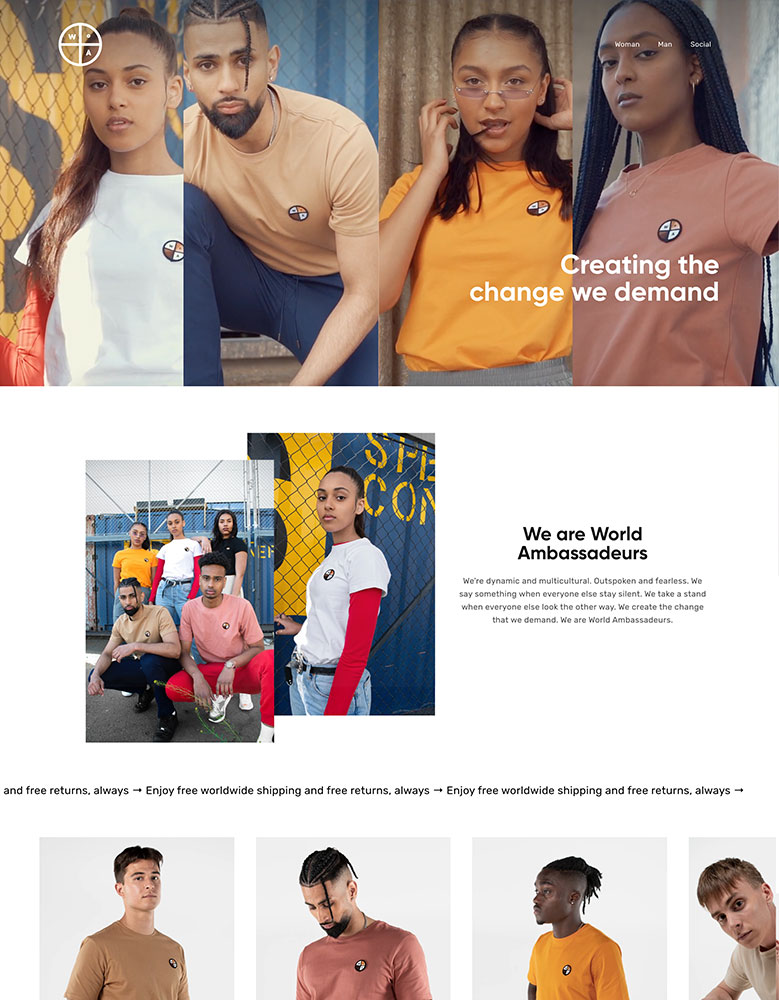 This theme is a popular fashion theme, but it can be used for almost any niche if you have the right development team behind it. The product pages are centered around a story for the product, which adds a lot of emotional weight and helps to improve conversions and reduces cart abandonment.
To help with customer experiences there are lots of options that can improve their time on your website. For one, there is a product quick view. This will speed up the shopping experience.
The theme is fully optimized for search engines and mobile devices. This allows your site to not just be found on Google, but also to look perfect on any device or screen resolution. You can build additional traffic to the search traffic by utilizing the great Instagram integration option. Instagram posts can include a link back to your products.
This theme also allows for all content to be animated. This adds a great way to make your content interesting and engaging to audiences.
Streamline Highlights:
A theme designed for mobiles. You site will always look good on mobile devices.
A sticky cart, that improves conversions and reduces cart abandonment.
Animated text, images and videos that can increase engagement throughout your store.
A fast theme that can help reduce bounce rates on your store.
Warehouse
This is a great option for those that want to sell to a lot of different people. It is built for large catalogs and has a style that will impress visitors and you. This theme was initially built for stores selling electronic goods. However, it has a versatile design that can be applied to numerous niches. And with two immensely attractive styles, your store could look very attractive to visitors.
The grid style of this theme helps to make the shopping experience more pleasurable. You can use well designed custom promotion tiles to promote sales, discounts or feature those key products. This helps with navigation for customers and can help them find exactly what they're looking for.
For further help, there is a fantastic live search function. This helps reduce large catalogs into a group of products that the customer really wants to see.
Inside the product page there is a the stock level indicator. This can improve conversion rates, especially via urgency and scarcity tactics when a product is low in stock.
There are also options to help your brand to build trust with security and payment badges. Some users won't buy from you unless they see this.
And to help build a long term sales funnel, you can utilize the exit popup feature. Adding customers to a mailing list can help improve long term sales.
Warehouse Highlights:
Improve site navigation with a live search function.
Build your mailing list with the excellent exit popup functionality.
The perfect app for anyone with a large catalog.
Be found on Google and other search engines with great SEO options.
Loft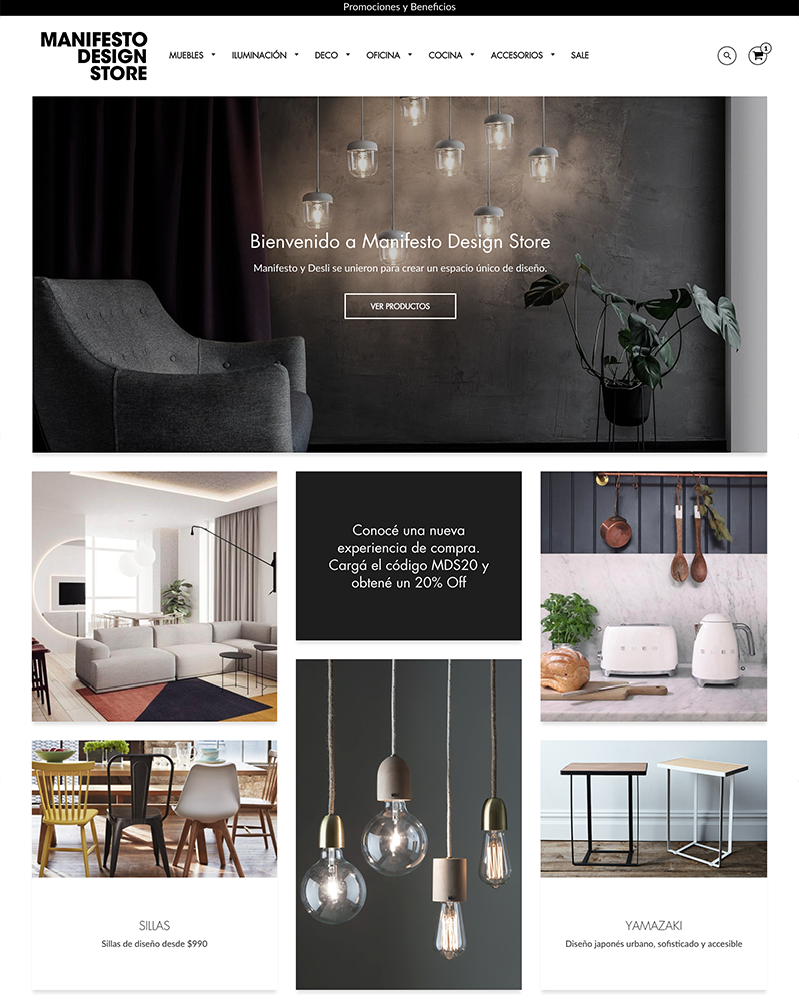 Another theme that is perfect for those who have a large catalog and want a Shopify grid style website. This theme helps you sell more through the art of storytelling. Your storytelling can start with an excellent Instagram feed that is embedded into your theme and the story continues on the product pages.
Stories immerse visitors into the product and are a convincing way to encourage sales.
You can also highlight great products that are on discount or are good products with high margins on your home page. There are special promotional tiles for this. And there is a multilevel menu option to help customers navigate around your store.
Loft Highlights:
Storytelling helps showcase your product's history and story in one place for an immersive experience.
The perfect theme for those who have a large catalog of products.
High resolution images do really well on this theme.
Optimized for mobiles, so your site will look great on any device.
Trademark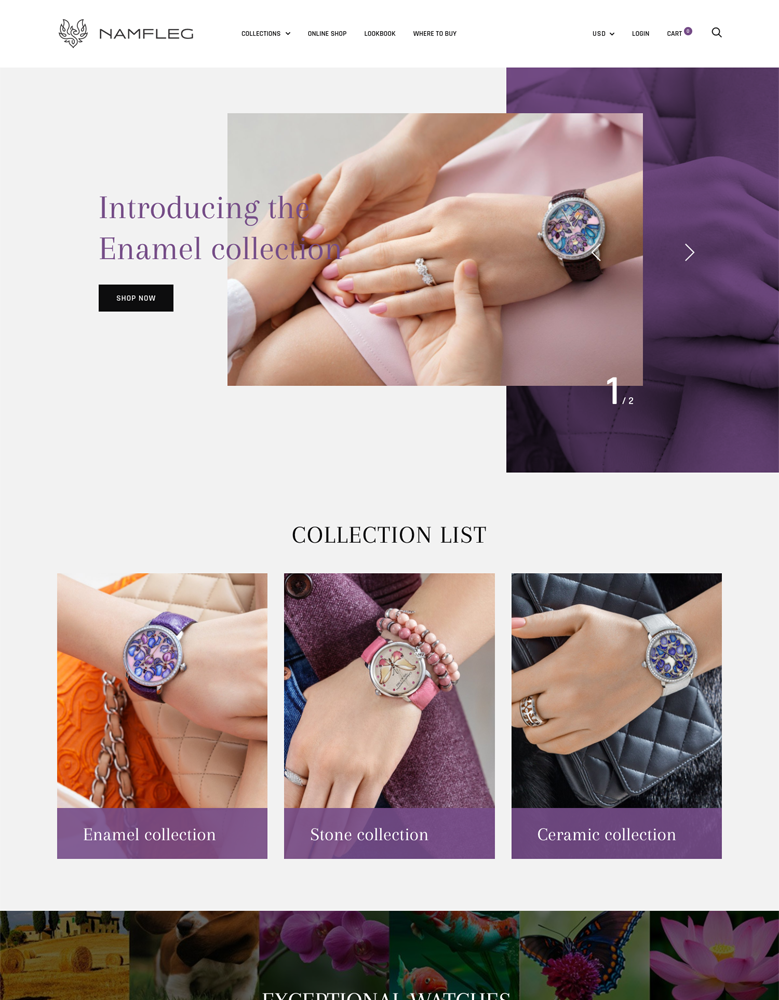 Trademark offers you the chance to create an elegant Shopify grid website without being bogged down with too much code. It is perfect for those businesses who work in the tech, gadget or fashion industries; but it will also work for other niches.
There are two style options that include lots of great features for your site. These will impress visitors immensely. For instance, there is a live search that can help customers locate and view products that they're really interested in, instead of looking through your entire catalog. There's also a multicolumn menu option that can feature product images to help with navigation around your website.
You can promote your brand's core message and any featured products with images, videos and texts within a beautiful slideshow feature. This can be animated and located on your homepage to welcome guests to your store.
There is also a blog slider to give visitors a chance to see your advice/latest news.
Trademark Highlights:
A full-width Instagram feed that can showcase your products and any of your latest social media posts.
Optimized for search engines, so your site can be found on Google and other search engines.
Great for any site that wants to have a large catalog that is easy to navigate.
A fast theme, so loading times are quick and bounce rates are low.
Simple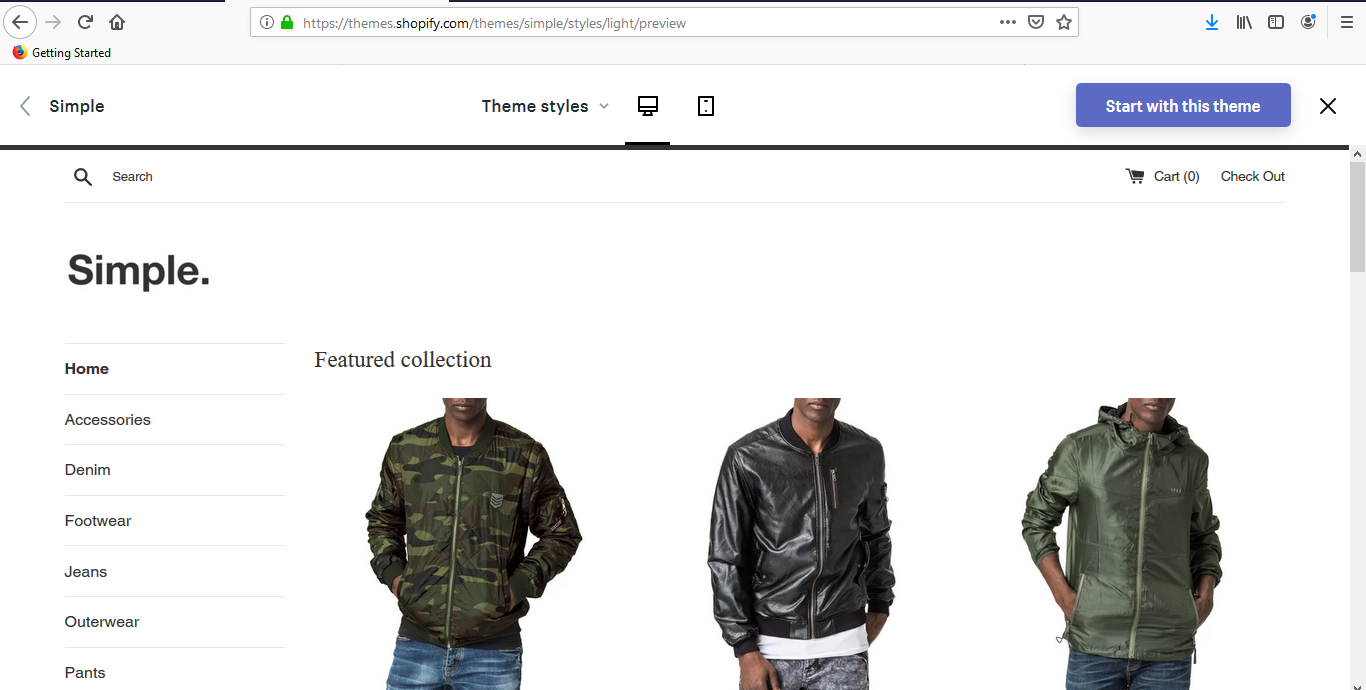 This is a minimalist theme that can help you get the best look for your grid theme. It has a lot of potential and best of all, it is a fast theme. There is a sidebar menu, that is programmed with an accordion style. Therefore, you can help customers navigate your website.
Give customers as much detail as possible for your products with the product page that has the hover over image feature. There is also an extra engagement factor with animated images. To help improve revenues on your store, you can also display related products on other product pages.
Simple Highlights:
Optimized for search engines, so it can appear on searches.
Fast theme, so will take the least time to load.
A free theme, to help with costs when budgets are tight.
Stock images for your website are included.
Capital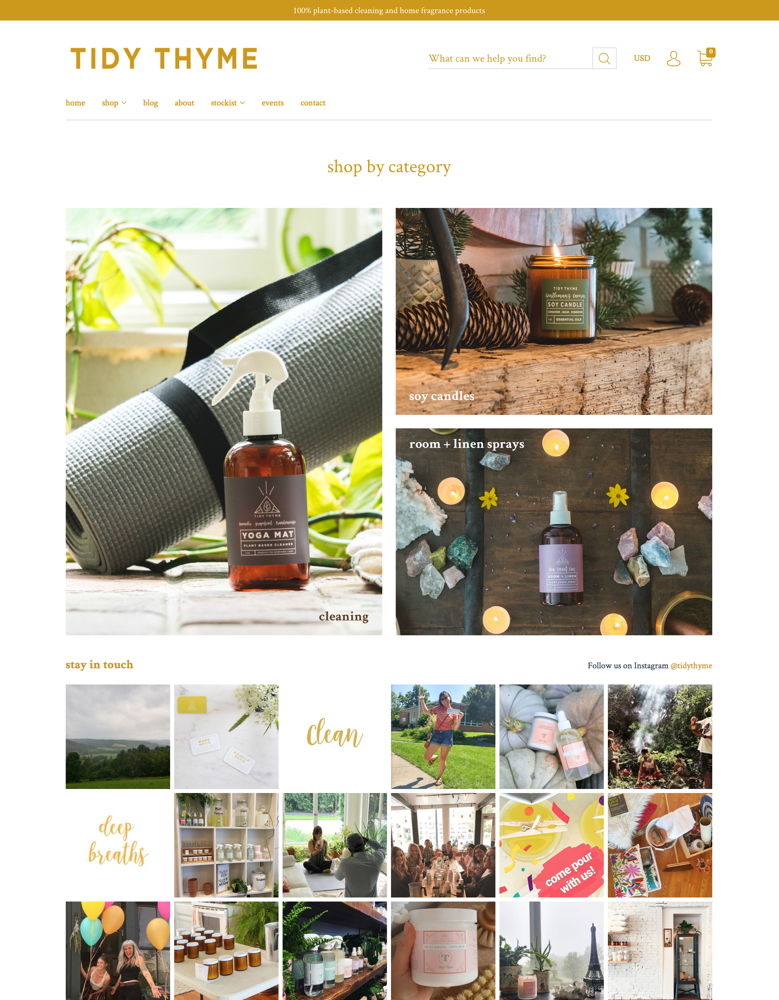 This theme is a great one for those with large catalogs. It has multi-column menu that allows for an easier, more fluent navigation between collections. This can increase conversion rates and improve revenues for your brand.
Customers can also filter products. This can be done by brand, color, size and type. There is also a live search facility.
To help customers make purchasing decisions, you can make products display information about themselves when the user hovers over them on the collection pages.
Capital Highlights:
Optimized for search engines with a fast loading time and good SEO-optimized coding.
Free stock images are provided for you.
Perfect for those with a large catalogs.
Great navigational aids to help your customers find what they're looking for.
Motion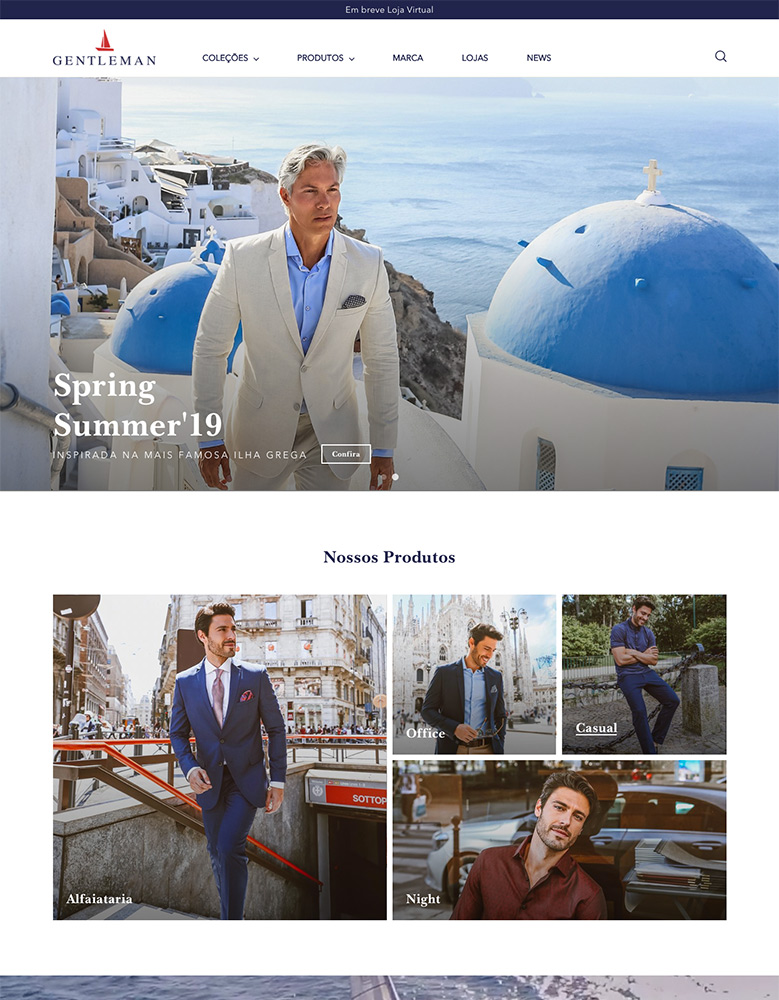 Motion allows you to have a grid style website, with a fast loading time and videos that can help tell a product's or your brand's story. Animations can be added to your website which increase the engagement of your store with audiences, keeping them on your site longer. The more they are on your store the more chance there is of them completing a purchase.
You can also use videos, that are hosted on YouTube or Vimeo, to tell the story of your brand or product more.
Use additional features like the quick product filtering and quick product view to help convert more customers. Or if you want visitors to focus exclusively on a key product, you can highlight one great product on the home page.
Motion Highlights:
Use the power of storytelling on your website with the help of social media, video, images and animations.
Optimized to be found on Google and other search engines.
Very responsive theme, will load quickly for a great customer experience.
A sleek design.
Final Word: The Top 10 Shopify Grid Themes
If you're looking at Shopify grid themes you are spoilt for choice. But you want to make sure that you're getting something that will help you convert visitors into customers and drive traffic to your store. That is why you need to be using one of the top options that we've highlighted above. Which of these you should have will largely depend on your needs. So, which is your choice?
Avi Klein
Vast experience in the online world. SEO expert, Web developer and consultant to several online companies.
Read more...
. Read more about
our approach
to reviewing themes and plugins.