Shopify Guitar Store: How to Create an Excellent Store
Last modified: June 3, 2022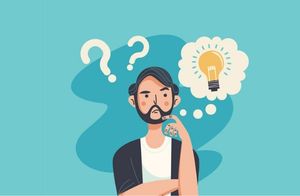 Guitars are a popular musical instrument for people to learn. However, getting your Shopify guitar store started can be challenging. For instance, there are going to be several questions that you need to find answers to make it a success. So here are some steps for a great, successful Shopify guitar store.
Recommended: Top 10 Shopify Booking System Apps – [2023]
#
Name
Image

Get a Free Custom Shopify Store
1

Restaurant Table Management

2

Booking App by Webkul

3

BookThatApp

4

Rentals and Reservation

5

Timlify

6

Appointment & Booking Pro

7

Bookings on Messenger

8

Sesami: Appointment Booking

9

Tipo Appointment Booking

10

BookedUp

Show More
Step 1 – Create an Account
The first thing that you need to do is to create a Shopify account. You can claim a free 14-day free trial when you first register with Shopify.
Step 2 - Use a Good Theme
Now consider what theme is best for your website. There are numerous themes on the Shopify theme store and there are also great third-party themes that you can use including Shoptimized and Booster.
Speed is a vital part of this. If you can't get your website to load in less than four seconds, you're going to lose a lot of your potential revenue.
When you've chosen a theme, install it on your website and customize it for your brand.
Step 3 - Add Products/Services
Now you can add products to your store. This can take some time, especially if you sell a lot of different products.
You should also look to make sure that people are going to come back to you and buy again. This can be very hard, most people tend to only have one or two guitars. However, there are other ways that you can earn money from your online store.
You could sell music sheets, music books, sell guitar lessons and even sell accessories.
Step 4 - Delivery
Ensure that any product that you have on your website can be delivered with ease. You might opt to have a local delivery only, where you or an employee does the delivery. Or you might want to use one of the shipping companies that are available on Shopify apps to help you get your products to customers.
You can do test runs to check how the delivery company is delivering your products. This can be a great way to see, first-hand, the customer's experience. This information should be entered into the Shopify website.
Step 5 – Payment System
You should look into making sure that the payment system is set up for your website. This can include choosing a payment gateway or installing a payment app on your website. If you allow part payments, then you might need a specialist app on your website.
Final Word: Shopify Guitar Store: How to Create an Excellent Store
If you're looking to start a Shopify guitar store, then the above are five excellent tips that you need to implement in your store to ensure that you maximize the chance of success. These tips are great for those looking to sell locally, nationally or internationally. With Shopify, the limits are only what you set yourself.
Avi Klein
Vast experience in the online world. SEO expert, Web developer and consultant to several online companies.
Read more...
. Read more about
our approach
to reviewing themes and plugins.