Best 10 Shopify Image Zoom Apps – [2023]
Last modified: July 4, 2022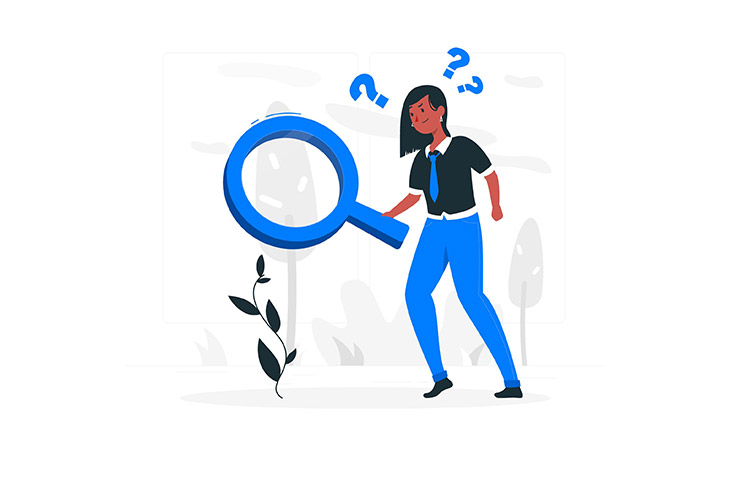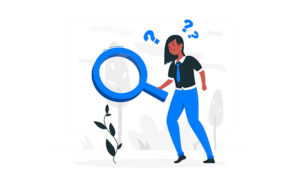 #
Image
Name

Get a Free Custom Shopify Store
1

Cool Image Magnifier • Zoom

2

Better Image Zoom & Magnifier

3

Product Image Zoom Gowebbaby

4

Ultimate Image Zoom

5

Full Page Zoom

6

All In One Product Zoom

7

Magic Zoom Plus

8

Product Image Gallery & Zoom

9

Cozy Image Gallery

10

Photo Gallery ‑ Image Gallery

Show More
When selling online, the image that you're using to sell products is very important. The better the image, the easier it will be to convert visitors. This can be great for your store, more sales equals more revenue and better profits from your store. At the same time, you can also reduce the amount of customer queries that come in asking for a better picture/more information on a product. But to have a good image, you might need to use one of the Shopify image zoom apps available.
What Can Shopify Image Zoom Apps Offer Your Store?
Customers can see the details of your products with a lot more detail when you install one of the Shopify image zoom apps. This can improve the customer's experience and help them make a purchasing decision. At the same time it can improve conversions and grow revenues at your store.
It can also prevent returns from customers unhappy with smaller details.
There are numerous niches that can also benefit from this, from those that have products with finer details on them (model shops for example) to fashion brands and more. And with the number of available Shopify image zoom apps available, there is no reason why you shouldn't have one on your store.
So, which are the best apps available? Here is a list of our choice apps.
Filter between free and paid
Cool Image Magnifier • Zoom

This app is simple, powerful and can help you improve the user experience. It is a simple, one-click install app that will allow all product pages to have the zoom effect on them. There's no coding or configuration required when you install the app, all you need to do is to install it and the feature is added to your website.
This app uses the imitation of a magnifier. That is, that as the customer scrolls across the page, they see a zoomed in aspect of the product. You get lots of controls for how the app will work on your website. You can choose the loupe size, whether the zoom is in a square or round size. Plus you can control the zoom factor, so images aren't too close or far away. You can also have extra zoom for those product images that aren't available in high-resolution.
The app offers a full screen view (lightbox effect) and it works with multiple product images and can integrate with product image galleries and variant image galleries. Finally the app is quick, responsive and completely, mobile-friendly. Therefore, no matter what devices your customers are using, you can be sure that they can use the zoom feature.
Cool Image Magnifier • Zoom Highlights:
Easy, one-click install option available.
Works across devices including mobiles and desktops.
Can add extra zoom when images don't have high-resolution.
No knowledge of coding required to install or make the app work.
Better Image Zoom & Magnifier

Increase the viewability of the products with this simple and powerful app. This image zoom app for Shopify allows you to give customers close-up of portions of the products at a high-resolution. Therefore, they can see the finer details and textures of the product.
This helps to reduce the pre-purchase anxiety that some customers have and therefore you lower the abandon rate of your store. You can also improve the trust there is between you and your customers with the smooth animation as the customers look at your products in greater detail.
The app works well on all devices, including mobiles. Therefore you can be sure that your customers can see the close-ups of your products with ease.
Better Image Zoom & Magnifier Highlights:
Improves the view-ability of your website's products with a simple, one-click install app.
Reduces the pre-purchase anxiety of buying your products with a simple, and commonly wanted feature.
Build trust between you and your customers.
Works on all devices for a nominal amount.
Product Image Zoom Gowebbaby

This Image zoom app is very easy to use and doesn't require any developer skills or knowledge to improve. The app provides the zoom feature in a convenient way that allows customers to see the product in more detail. The app works just like other marketplaces like Amazon, eBay and other high-end retailers. Therefore, you can add a touch of flair to your website without much effort.
The app comes with a lot of support and you can get the install done for you, for free, by contacting the development team. However, the process is incredibly simple that you shouldn't really need their support.
The app, like most others, is mobile friendly and although it is one of the more expensive Shopify image zoom apps on the list, it also has one of the best ratings.
Product Image Zoom Gowebbaby Highlights:
Free installation of the app available.
Great support available for the app, just contact the development team.
No coding or developer knowledge to install the app yourself.
Setup an image zoom feature on your website within minutes that works across devices.
Ultimate Image Zoom

This app allows you to add a lightbox to every, or a selection of, images on your site. All you need to do to select the images that can have a zoom added to them is the clicking of a checkbox within the app's option page. When clicked, customers will be able to see a full-screen, high definition image of any product, blog or page image on your website. You can also add a lightbox to any YouTube video, which makes this one of the most powerful image zoom apps on the list.
If you want to be specific and include a lightbox for products/images with only a certain CSS class, ID or selector, then you can add that into the options. You can also add an optional thumbnail strip below the pictures for the customers to switch between. The customer can also control the image with a full suite of controls including autoplay, zoom, maximize, close, download and more.
By using the lightbox, you're saving the customer time and keeping them on the vital page. Therefore, you aren't losing the potential sale that you might have done had the customer clicked on an image and it had taken them to a new page.
There are lots of other options too, making this low-cost Shopify image zoom app really good value. For instance, you can choose from an array of arrow graphics, icon sets and controls to make your lightboxes really unique. And there are additional styling options such as color, size and font size that allow you to brand your lightbox.
Ultimate Image Zoom Highlights:
Complete control over the appearance of the lightbox.
Fully optimized for use on mobiles and other devices.
Can select which images across the site can be viewed in the lightbox.
Lots of customization options for the looks and controls of the lightbox.
Full Page Zoom

Shopify allows you to upload and store high resolution images for your store. This feature however isn't optimized as customers can't always see the finer details of your website. Therefore, you need to add the zoom effect to your store for customers to see how great your products are.
Installing the app is very simple. There is no coding knowledge required, neither do you need the services of a website developer. The whole process can be complete within just a few seconds and that can be done by anyone who knows how to install a Shopify app.
Once done, you'll have full access to a wide range of features with this app. It can work across numerous product images, integrating with galleries and variant galleries. It can also be activated with both mouse and touch gestures, perfect for both desktop and mobile users and to protect your site's bandwidth, you can control the zoomed image size. The lower the zoom, the less bandwidth that is needed for your store.
To help customers make decisions, you can create captions for the image and you can customize lots of options about your image zoom. The app also allows for zoom in/out icons are shown to mobile users, so it is more usable for them.
Full Page Zoom Highlights:
Perfect for both desktop and mobile users.
Can add icons for mobile users for better usability.
Protect bandwidth by reducing the zoom ability.
Create captions for images to make them more effective.
All In One Product Zoom

This app allows you to feature a zoom image on your products page. Therefore, the experience for the customer is amazing and improved, this will increase the conversion rate and increase the number of orders you can get from your site. The app is easy to install, with just one click it can be ready on your site and there is no coding knowledge required nor the services of a website developer.
There are three different types of zooms that you can have on your website. The first is a window zoom, when an extra window is located on the page. You can also have an inner zoom that allows for a zoom effect within the image to be displayed. Finally, there is the Lens Zoom that creates a lens effect within the image. The lens can have either a square or round lens.
The app is fully customizable. You can change the zoom level, position of the zoom, the size, colors and more.
All In One Product Zoom Highlights:
Fully customizable for your site, allowing you to have a unique zoom feature on your store.
Doesn't require any coding knowledge.
Increases the conversion rate and improves trust.
Three different types of zoom can be enabled on your store.
Magic Zoom Plus

This image zoom app allows you to showcase the products on your site with stunning detail. The customers can just hover over an image to zoom an image and then click to enlarge the image on any product. If there is more than one image for a product, customers can use the helpful thumbnails for quick browsing. It doesn't just do images, you can zoom in YouTube and Vimeo videos. This improves the entire experience for your customers.
There are lots of features that make this one of the best options for product image zooms. For instance, the user can use the mousewheel to zoom in and out and on a mobile device, you can have swipe gestures change images. The zoom images can also be done through a 'magnifying glass' feature.
The zoom doesn't just work on product images. You can zoom in on YouTube and Vimeo videos too. And you can have zoomed images on fullscreen too. To make the app truly unique to your site, there are more 80 settings that can be changed for your own branding and the app works on all devices, including mobiles and tablets.
Magic Zoom Plus Highlights:
More than 80 settings to use.
Can be used for images and videos.
Can use swipe and mousewheel for controls.
Can open images into a beautiful fullscreen option.
Product Image Gallery & Zoom

This app allows you to present your product images in great detail to your customers. You can start with your professional images and create a gallery, slider and carousel within seconds. This feature allows for just the variant of the product to be displayed within each section.
To help show off your products, you can resize the section that contains the relevant images. Therefore customers aren't distracted by unnecessary clutter around the image. Or you can make the image 100% width of your website page. This will change depending on the screen resolution that the customer is using as the app is 100% mobile friendly too.
There are lots of animation effects that can be used on your site. This makes the site more engaging and looks more professional. The zoom effect on the website is also really good.
Product Image Gallery & Zoom Highlights:
Can work with all device sizes and screen resolutions.
Create engaging image areas with animations.
Can create three styles of image showcases.
Works with videos and images in the same section.
Cozy Image Gallery

There are more than 13 million images served by Cozy Image Gallery across the world everyday. And with an unlimited number of galleries that can be embedded into your Shopify store. All you need to do is to paste a code, available in the gallery list, into the HTML source code of your page. Therefore, this app does require a little knowledge of coding to properly use it.
There are lots of features however that make this a powerful app. For one, there is a zoom feature. This is activated when the customer hovers over the image. It is simple, quick and painless. Plus it requires no additional coding on your part.
There is also compression, this can speed up the rendering of your images by more than 300%. And you can have an unlimited number of galleries with as many images as you want on the top plan for this app.
Cozy Image Gallery Highlights:
Compress images so they're faster to load.
Hover zoom feature.
Have an unlimited number of images on the site.
Need to know coding to make it work.
Photo Gallery ‑ Image Gallery

This app allows you to take your images and videos and display them in a great gallery page to create interest and improve conversions on your website. You can create a wide range of galleries and sliders that can be used across your website. There are lightbox features and more that can help you make the customer take a more detailed look at your website.
The app is very functional and it is more of an all-inclusive image app, but it does the job perfectly. Your images can be displayed exactly how you want them to and at a good speed to reduce customers abandoning your page quickly.
Photo Gallery ‑ Image Gallery Highlights:
Lots of features to make your images work harder for your brand.
Lightbox features for your site.
Loads your images fast.
Very functional.
Final Word: The Top 10 Shopify Image Zoom Apps
Shopify image zoom apps are an important part of selling online. Using one can help you give customers the important details they need to make purchasing decisions and not abandon your store. There are lots of options available, which one will you choose?
Avi Klein
Vast experience in the online world. SEO expert, Web developer and consultant to several online companies.
Read more...
. Read more about
our approach
to reviewing themes and plugins.