Introduction to Shopify POS [2023]
Last modified: November 20, 2023
In this comprehensive guide, we'll explore POS for Shopify, a powerful and flexible point-of-sale system designed for businesses of all sizes. We'll cover the following topics:
Overview of Shopify POS Systems
Key features and benefits
Hardware options and setup
Integrations with third-party apps
Pricing plans and comparison
Best practices for maximizing success
Troubleshooting common issues
Future trends and developments
By the end of this guide, you'll have a thorough understanding of Shopify POS systems (point of sale), its capabilities, and how to optimize its use to drive success for your retail sales business.
Key Takeaways
1
On desktop or mobile, Shopify POS is an all-in-one system for managing in-store and online sales, inventory, and customer data.
2
Shopify POS has a user-friendly interface, integrates with your online store, and offers powerful features like inventory management, customer loyalty programs, and multi-location management.
3
Be cautious with hardware compatibility and choose the right Shopify POS hardware kits or third-party devices, and make use of Shopify's support resources for smooth operation.
In today's retail sales world, having a reliable and user-friendly point of sale (POS system) is crucial for business success. That's where Shopify' free POS software comes in.
Designed with simplicity and ease-of-use in mind, Shopify' POS software is a powerful solution for brick-and-mortar stores and online retailers alike.
In this section, we'll take a closer look at what Shopify POS systems is and how it can benefit your business, regardless of your experience in the industry.
*Read more about Shopify POS Login
Recommended: 12 Best Shopify POS Apps [Dec, 2023]
#
Name
Image

Get a Free Custom Shopify Store
1

ConnectPOS

2

Shopify Point of Sale

3

Erply POS Integration

4

Selly United

5

POS Membership

6

POS Local Delivery

7

Sesami: Appointment Booking

8

Unitpricer

9

GoFrugal POS Connect

10

Draft Orders For POS

11

DeskPOS — Desktop PC POS APP

Show More
What is Shopify POS?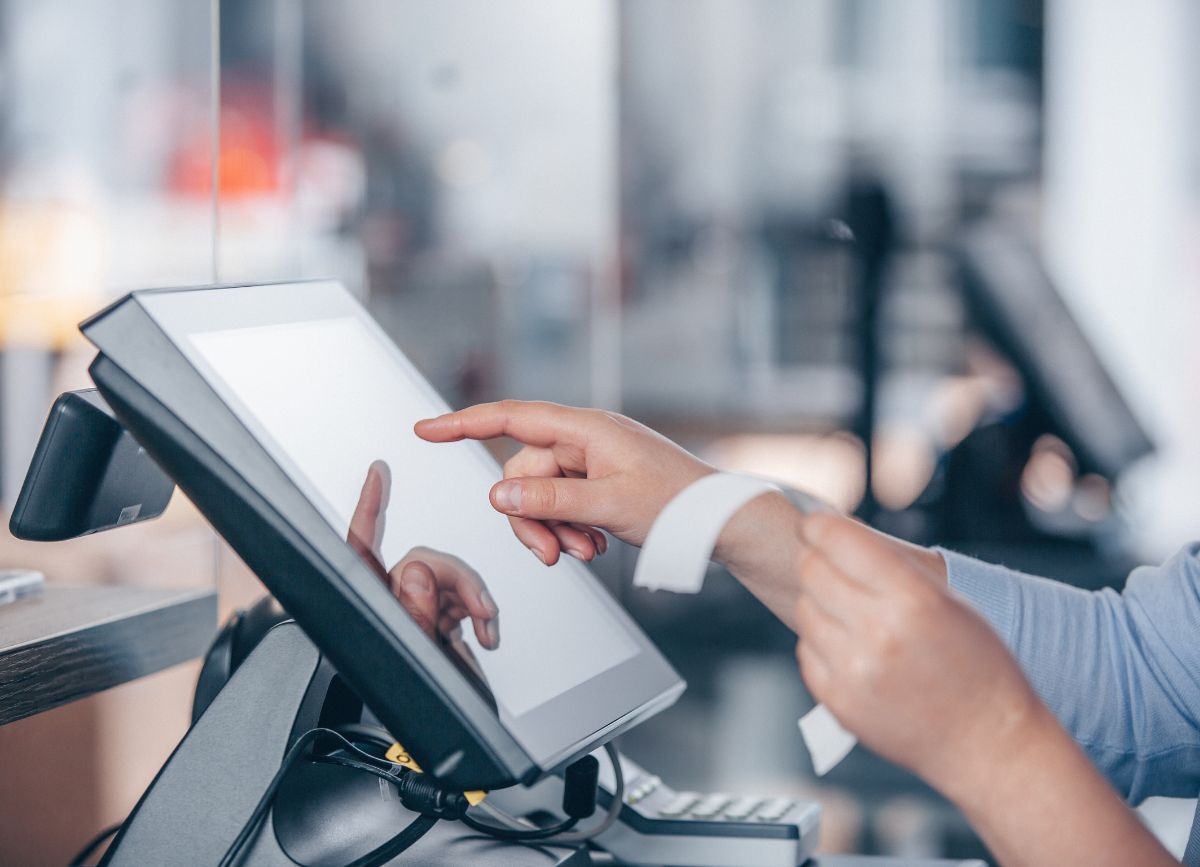 Shopify POS system is an all-in-one point of sale system offered by Shopify, a leading e-commerce platform. It's designed to help retailers manage their in-store and online sales, inventory, and customer data seamlessly.
Shopify point of sale is available as a mobile app for iOS and Android devices, making it easy to accept payments, process transactions, and manage your business from anywhere.
With its intuitive interface and robust features, Shopify' mobile POS sale app is an excellent choice for businesses of all sizes and industries that need to accept payment besides the easy online way.
Why Choose POS for Shopify for Your Business?
Here are a few key reasons why Shopify point of sale could be the perfect fit for your business:
Shopify POS integrates seamlessly with your online store, allowing you to manage both in-store and online sales from a single platform. This means you can keep track of inventory, customer data, and sales across all channels with ease.
Shopify POS features a user-friendly interface that's simple to navigate, even for those who are new to retail or e-commerce. Plus, with its intuitive design, you'll spend less time training employees and more time focusing on growing your business.
Whether you're just starting or already running a successful retail empire, Shopify POS is built to grow with you. With flexible pricing plans and a range of features, you can choose the right solution for your current needs and easily scale up as your business expands.
From inventory management to customer loyalty programs, Shopify POS system is packed with powerful features to help you streamline operations, boost sales, and enhance the customer experience.
When you choose Shopify POS system, you're never alone. With 24/7 customer support, a wealth of online resources, and a dedicated community of users, you'll have all the help you need to succeed.
Accept payments no matter where you are. Online of at a fair with no internet connection. They've got you covered.
Key Features of Shopify POS Systems
Understanding the key features of Shopify POS is essential to maximizing its potential for your business. In this section, we'll explore the most important functionalities of the POS system, highlighting how they can help you streamline operations, improve customer experience, and boost sales.
No matter your level of experience in the world of retail or e-commerce, these features are designed to make managing your business a breeze.
Shopify Point of Sale – Inventory Management
Efficiently managing your inventory is crucial to the success of your retail business. Shopify POS system simplifies this process with its centralized inventory system, allowing you to manage inventory by:
Track stock levels across multiple locations in real-time
Sync inventory between your online store and physical locations
Easily add, edit, and organize products with detailed information and images
Set up automatic reordering and low stock alerts
Shopify POS system streamlines order processing and fulfillment, ensuring a smooth experience for both you and your customers. Key features include:
Unified order management for online and in-store sales
Easy order editing, cancellation, and refunds
Customizable order fulfillment options, including in-store pickup and local delivery
Integration with popular shipping carriers for real-time shipping rates
Payment Processing
Accepting payments is a breeze with Shopify. POS for Shopify's secure and flexible payment processing features:
Accept all major credit cards, contactless payments, and mobile wallets
Customizable payment options, including split payments, gift cards, and store credit
Integration with multiple payment gateways for online sales
Secure and compliant payment processing with fraud detection
Customer Management
Building strong relationships with your customers is key to long-term success. Shopify POS  system helps you achieve this with its customer management features:
Easily capture and store customer information, such as name, email, and phone number
View purchase history and track customer preferences
Create personalized marketing campaigns and promotions
Implement a customizable loyalty program to reward repeat customers
Multi-location Management with Point of Sale
If your business operates across multiple locations, Shopify POS system has you covered:
Manage multiple stores and sales channels from one dashboard
Transfer inventory between locations and track stock movement
Set unique taxes, payment options, and staff permissions for each location
Discount and Promotion Management with Shopify POS
Attract new customers and reward loyal ones with Shopify POS's discount and promotion management features:
Easily create and apply discounts, coupons, and promotions
Set custom rules for promotions, such as minimum purchase requirements or expiration dates
Track promotion performance and analyze the impact on sales
Shopify Point of Sale – Reporting and Analytics:
Make data-driven decisions with Shopify POS's powerful reporting and analytics tools:

Access detailed sales, inventory, and customer reports
Track and analyze key performance metrics, such as revenue, average order value, and conversion rates
Customize reports to focus on specific data points or timeframes
Employee Management and Permissions
Effectively manage your staff and safeguard your business with Shopify POS's employee management features:

Create individual employee accounts with unique permissions
Monitor staff performance with sales and productivity reports on your Shopify point of sale
Set up a secure PIN system for staff access to the POS system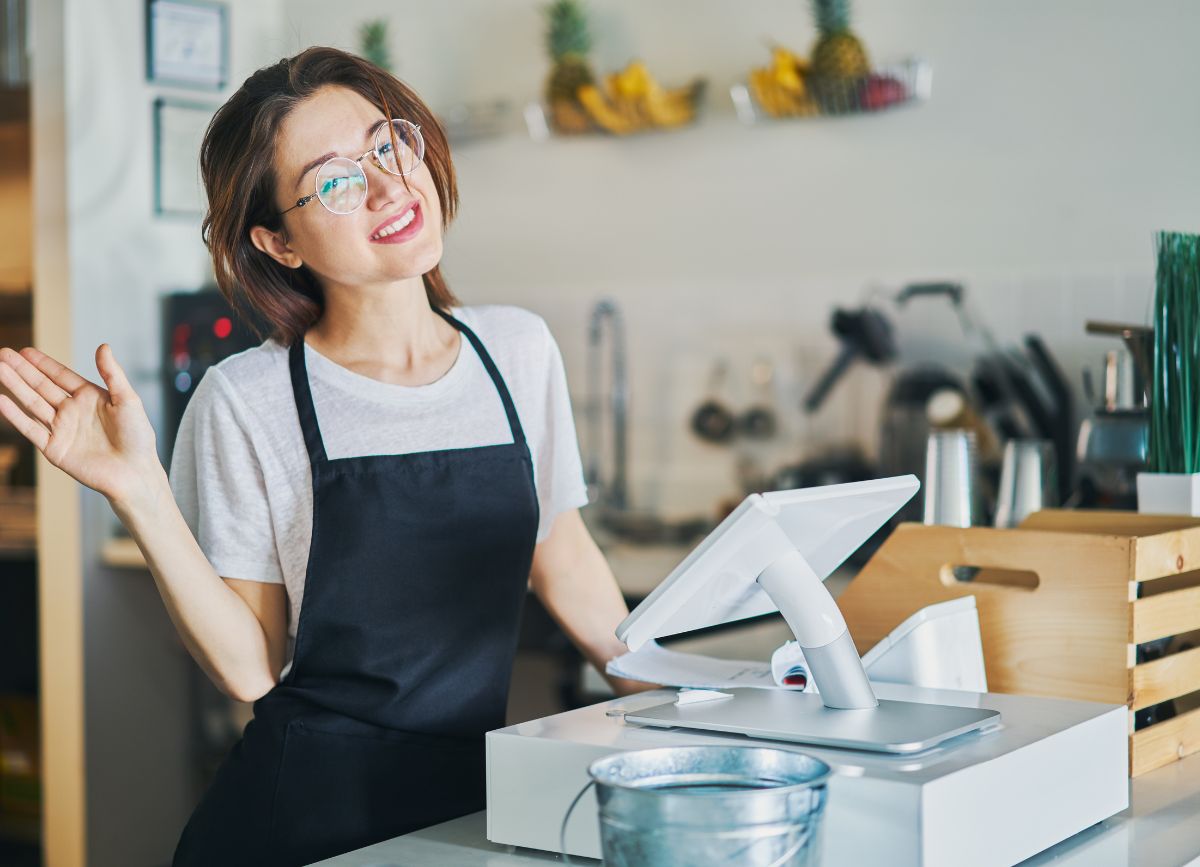 Shopify POS Hardware
Choosing the right hardware for your Shopify POS system is essential for a smooth and efficient retail experience. Here's an overview of the available hardware options and some tips on selecting the best devices for your business:
Shopify POS Hardware Kits
Shopify offers tailored hardware kits designed specifically for use with their POS system. These kits include essentials like a card reader, receipt printer, cash drawer, and barcode scanner.
Depending on your needs and location, you can choose from different kits, such as the Retail Kit or the Tap & Chip Kit.
Recommended Shopify POS Pro Devices
Shopify POS is compatible with a range of devices and peripherals, including iPads, iPhones, and Android tablets and smartphones. For the best performance and user experience, it's recommended to use the latest models and keep your devices updated with the most recent software.
Third-Party Hardware Compatibility
If you already have or purchase Shopify POS hardware, or prefer to use non-Shopify devices, you may still be able to use them with Shopify POS.
The system is compatible with many third-party hardware options, including receipt printers, barcode scanners, and cash drawers. Be sure to check the Shopify POS hardware compatibility list to ensure your existing devices will work seamlessly with the system.
When selecting your Shopify POS hardware, consider factors such as your business size, budget, and specific needs. Investing in reliable, high-quality hardware can improve efficiency, enhance the customer experience, and contribute to the overall success of your retail operation.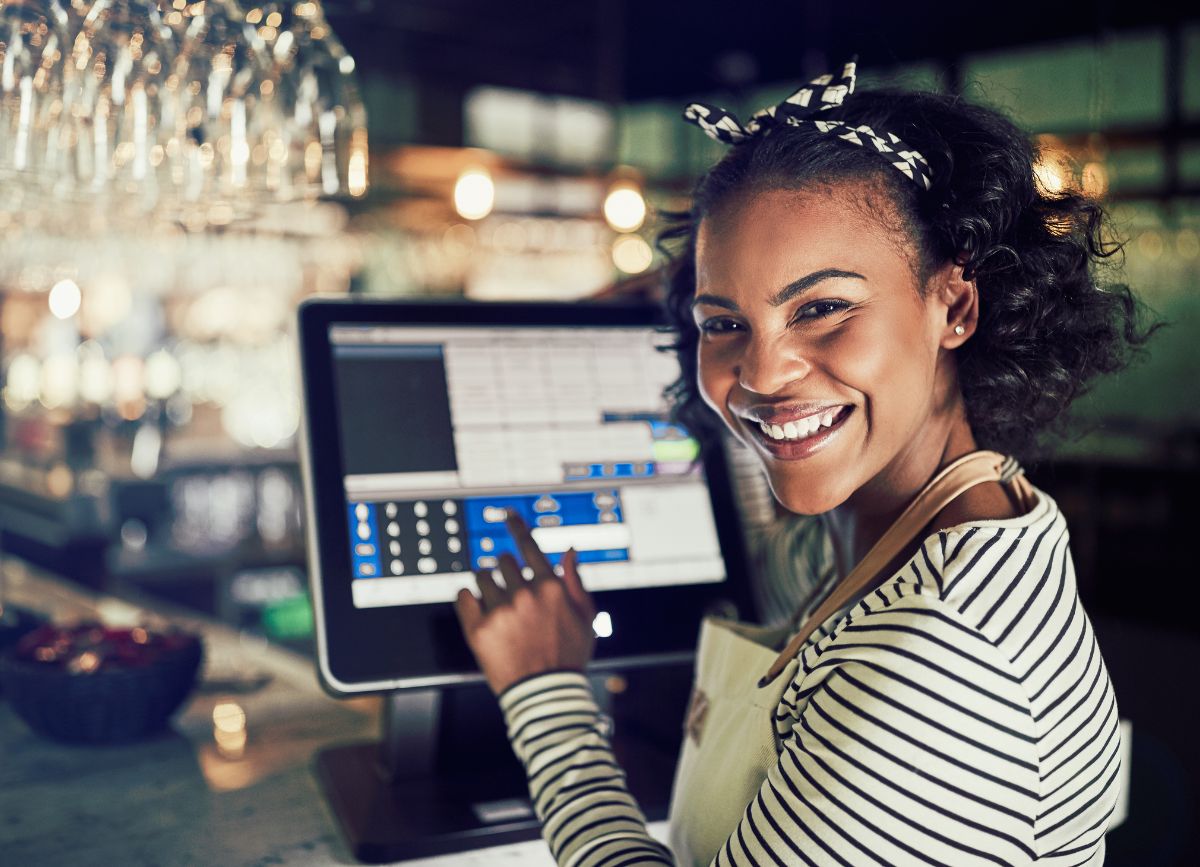 Shopify POS Setup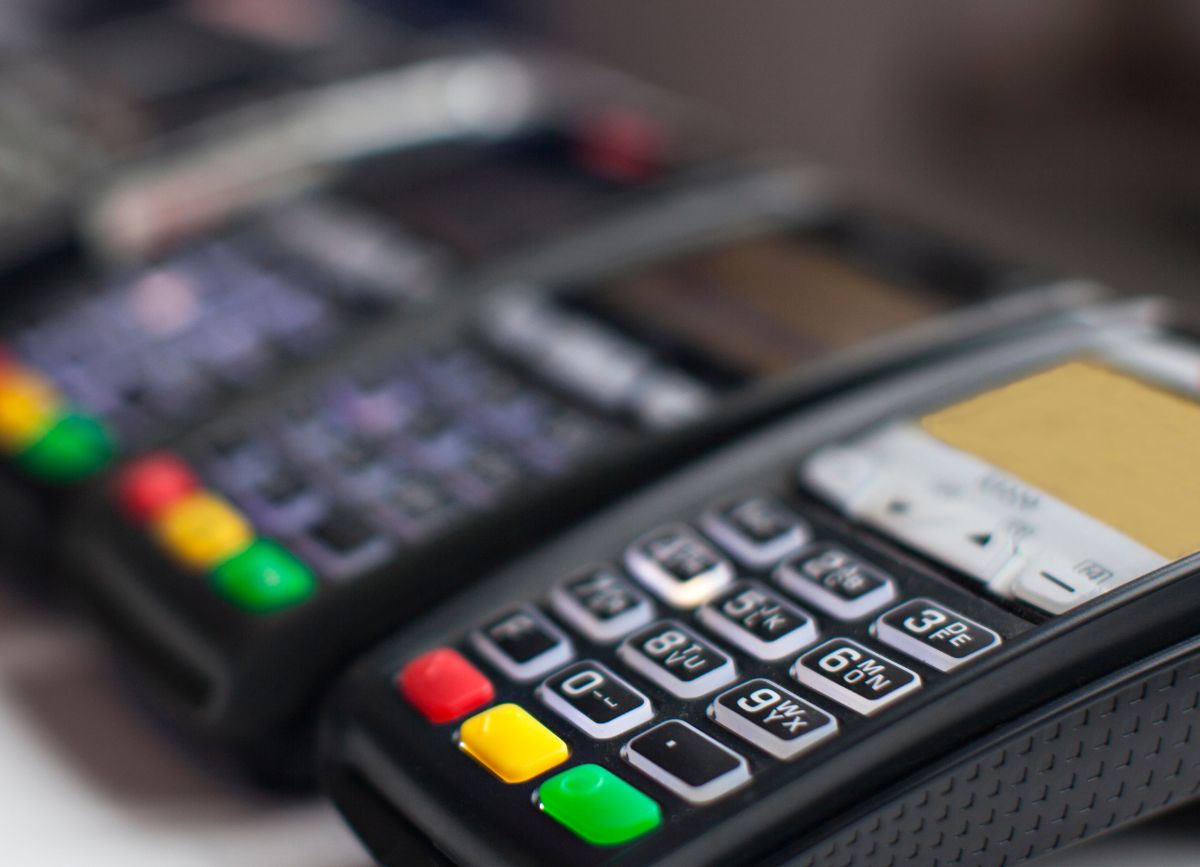 Setting up your Shopify POS pro system is a straightforward process that can be completed in just a few simple steps. Follow the following paragraphs to get your Shopify POS pro up and running quickly and efficiently
Download and Install the App
Download the Shopify POS app on your preferred device (iOS or Android) from the App Store or Google Play Store. Once downloaded, install and launch the app.
Log in to Your Shopify Account
Sign in to your Shopify account within the app. If you don't have an account yet, sign up for a Shopify plan that meets your business needs.
Configure Your Hardware
Connect and set up your retail POS systems' hardware, such as the card reader, receipt printer tap chip card reader, cash drawer, and barcode scanner. Follow the manufacturer's instructions for each device and ensure they are properly connected to your POS system.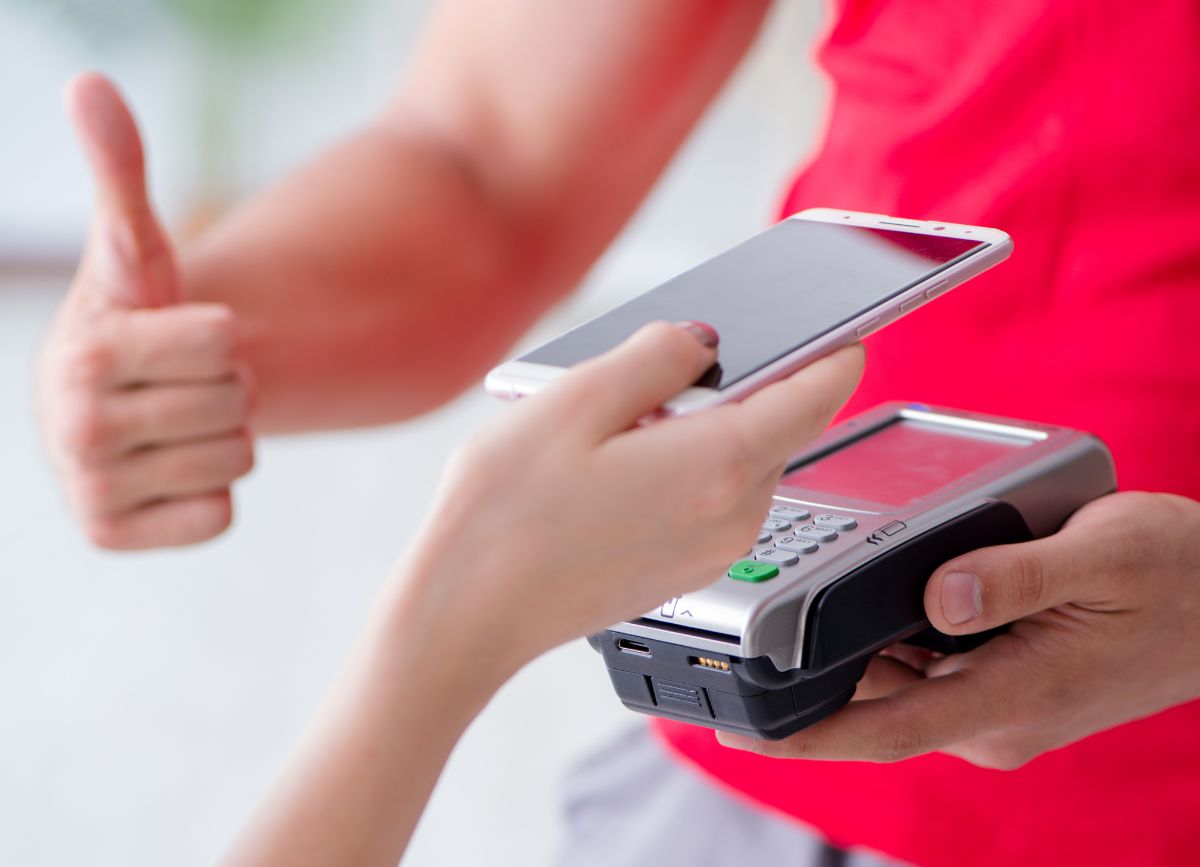 Import Products and Inventory Data
Upload your product catalog and inventory data to your Shopify account, either manually or by importing a CSV file. Make sure to include detailed product information, images, and accurate inventory counts for each item.
Organize Your Products
Create collections and categories to organize your products within the POS system. This will make it easier for you and your staff to find and sell products, as well as for customers to navigate your online and in person store.
Set up Tax Rates and Payment Options
Configure the appropriate tax rates for your store location(s) and set up your preferred payment options. Shopify POS supports multiple payment methods, including credit cards, contactless payments, and mobile wallets.
Customize Receipts and Store Settings
Personalize your printed or digital receipts with your store logo, contact information, and custom messaging. Additionally, configure store settings such as currency, language, and time zone.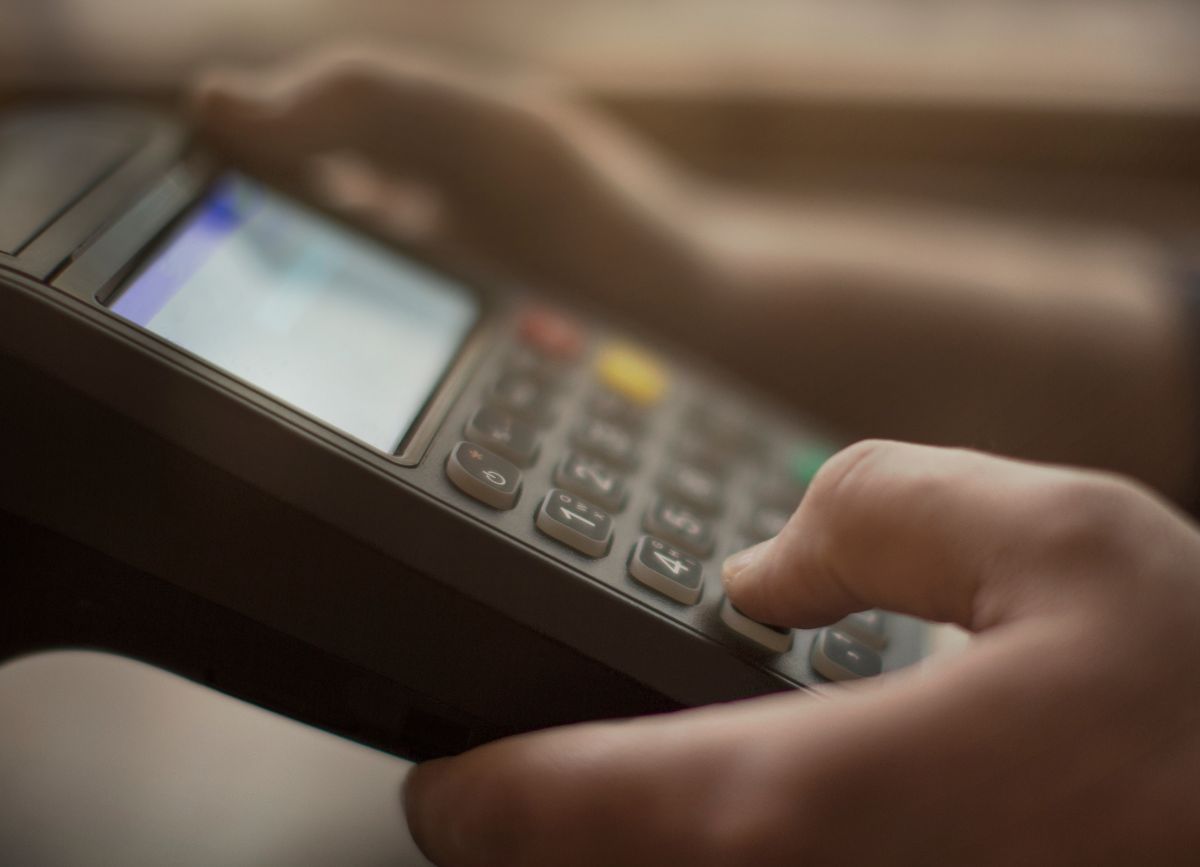 Train Your Staff
Provide your employees with access to the POS system and teach them how to use its features effectively. This may include training on product search, processing transactions, applying discounts, and handling returns or refunds.
Once you've completed these steps, your Shopify POS system will be ready to use.
As you familiarize yourself with the system, continue to optimize and customize it to best suit the needs of your business. Remember to periodically update your inventory, add new products, and review your sales and performance data to ensure ongoing success.
Shopify POS Integrations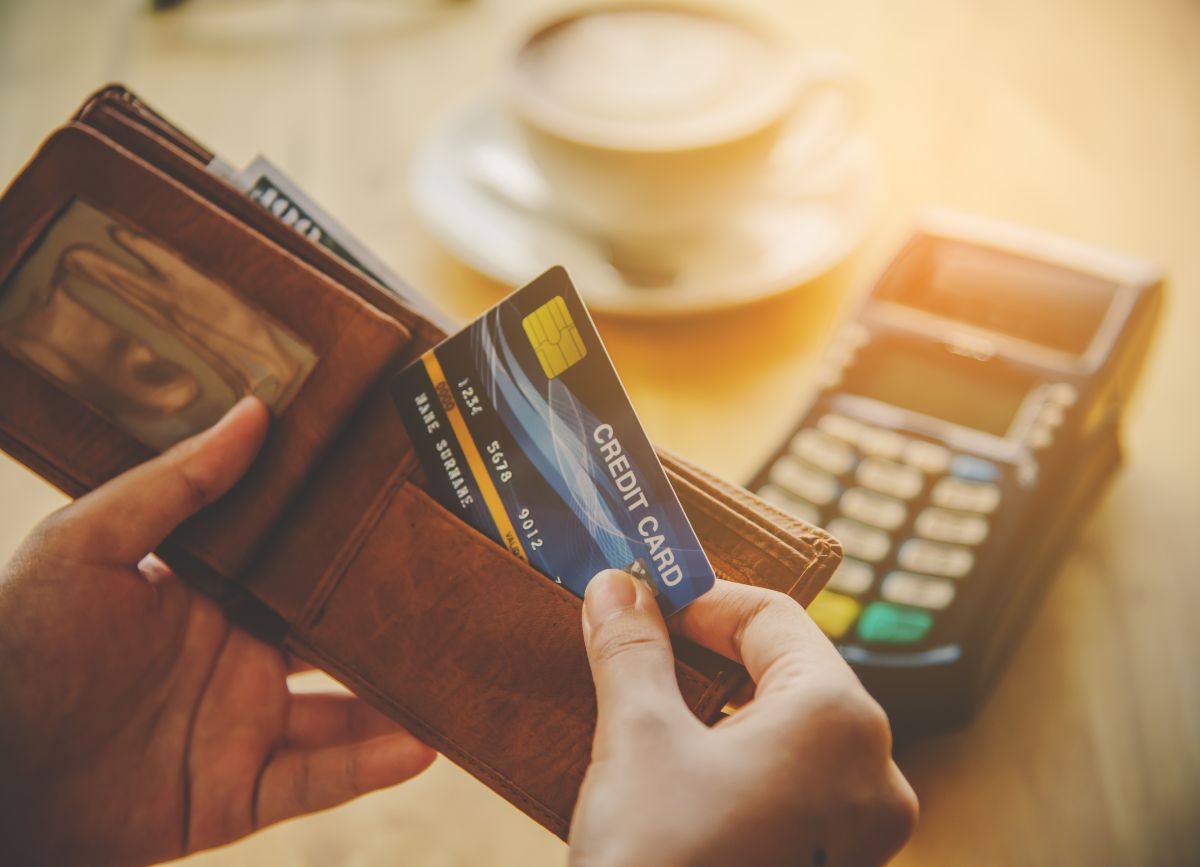 Integrating Shopify and POS systems with other software solutions can further enhance your business operations and streamline processes. Here are some popular third-party integrations that can add value to your Shopify POS system:
Accounting Software
Integrating your own POS system with accounting software like QuickBooks or Xero can automate financial data syncing and streamline bookkeeping. This helps save time, reduce errors, and maintain accurate financial records.
Marketing Tools
Connect Shopify POS with marketing platforms like Mailchimp or Klaviyo to automate email marketing, segment your customer base, and create targeted campaigns.
This can improve customer engagement, drive sales, and boost customer loyalty.
Customer Relationship Management (CRM)
Integrating Shopify POS with CRM solutions such as Salesforce or HubSpot can centralize customer data and enhance your customer service efforts.
With a CRM in place, you can track customer interactions, identify sales opportunities, and provide personalized support.
Inventory and Order Management
For more advanced, inventory analysis and order management needs, consider integrating Shopify POS with specialized software like TradeGecko, Skubana, or Stitch Labs. These tools can help you manage complex inventory scenarios, streamline order fulfillment, and optimize your supply chain.
Staff Scheduling and Time Tracking
Tools like TSheets, Deputy, or When I Work can be integrated with the Shopify POS work, to simplify employee scheduling, monitor staff hours, and improve overall workforce management.
Loyalty and Rewards Programs
Enhance your customer loyalty efforts by integrating Shopify POS with reward program apps like Smile.io, Yotpo, or Growave. These tools can help you create custom loyalty programs, track customer rewards, and incentivize repeat business.
Analytics and Reporting
For in-depth data analysis and reporting, consider integrating Shopify POS with advanced analytics tools like Glew or Looker.
These platforms can help you uncover deeper insights into your business performance and identify areas for improvement.
When choosing integrations for your Shopify POS system, consider your business needs and objectives. The right combination of tools can help you optimize processes, save time, and create a seamless experience for both your staff and customers.
Remember to periodically review and update your integrations to ensure they continue to support your business's growth and success.
Shopify POS Pricing
Understanding the Shopify POS cost & pricing options can help you select the plan that best fits your business needs and budget. Here's an overview of Shopify POS hardware costs, pricing plans and the features included in each.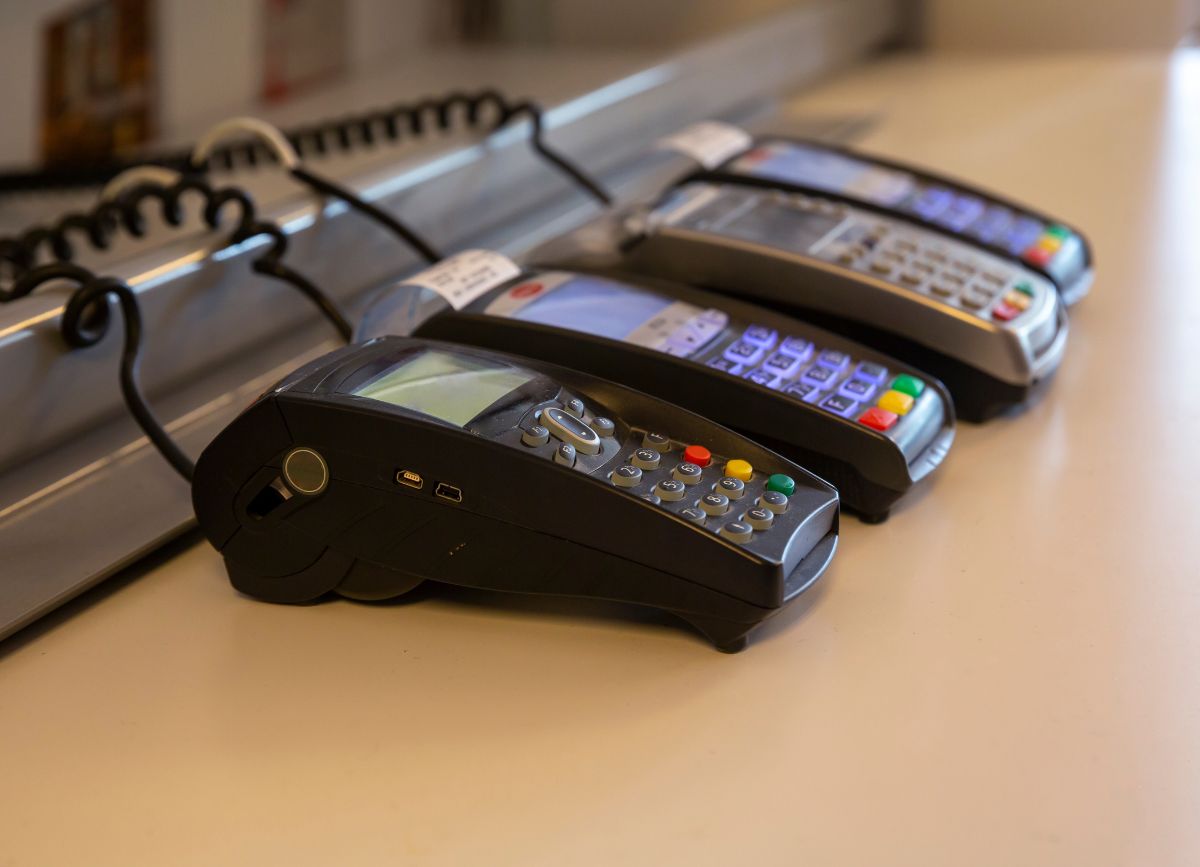 Basic Shopify
The Basic Shopify plan is ideal for small businesses or those just starting out. Priced at $39 per month, this plan includes access to the Shopify POS app, the Shopify online store, ability to sell online on two retail locations, and support for unlimited products.
You'll also get 24/7 customer support, discount codes, code creation, and access to use Shopify's basic reporting features.
Shopify
The standard Shopify plan is suitable for growing businesses with more advanced needs. At $79 per month, this plan offers all the features of Basic Shopify, plus support for up to five more retail stores and locations, professional reporting features, and the ability to create and manage gift cards.
Advanced Shopify
Designed for larger businesses with multiple locations, the Advanced Shopify plan costs $299 per month and includes support for up to eight retail locations.
You'll also get access to advanced reporting features, lower credit card processing fees, and the ability to create custom report builders.
Shopify Plus
For enterprise-level businesses, Shopify Plus offers a customized solution with pricing based on individual needs. This plan includes support for unlimited retail locations, advanced features, and dedicated account management.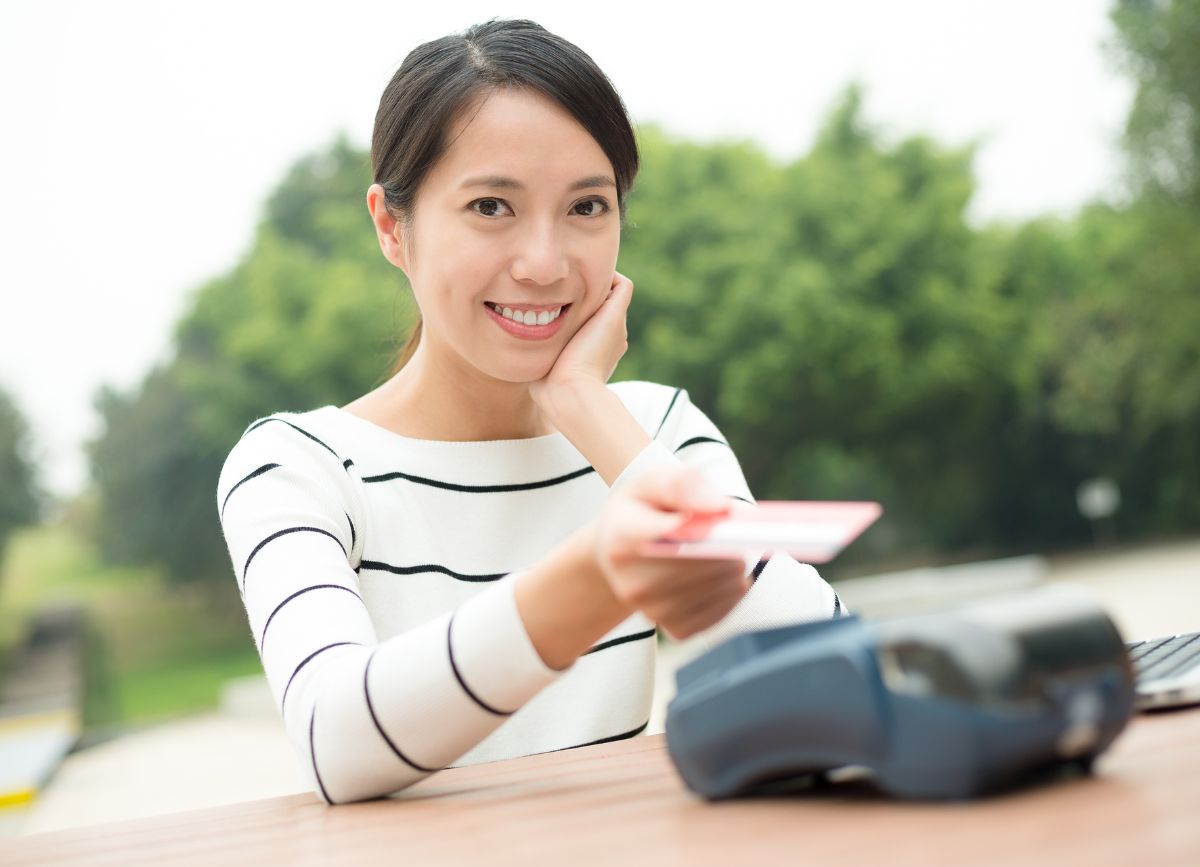 In addition to the monthly subscription fees, keep in mind that there may be additional costs associated with Shopify POS, such Shopify POS transaction fees such as payment processing fees and hardware purchases.
It's important to consider these factors when selecting the right Shopify eCommerce platform and subscription plan for your business.
Shopify offers a 3-day free trial for new users followed by a 3 month for $1 trial, allowing you to explore the eCommerce platform and determine if it's the right fit for your business before committing to a paid plan.
As your business grows and evolves, you can easily upgrade or downgrade your Shopify POS pricing plan to better align with your needs and objectives.
Tips for Maximizing Shopify POS Success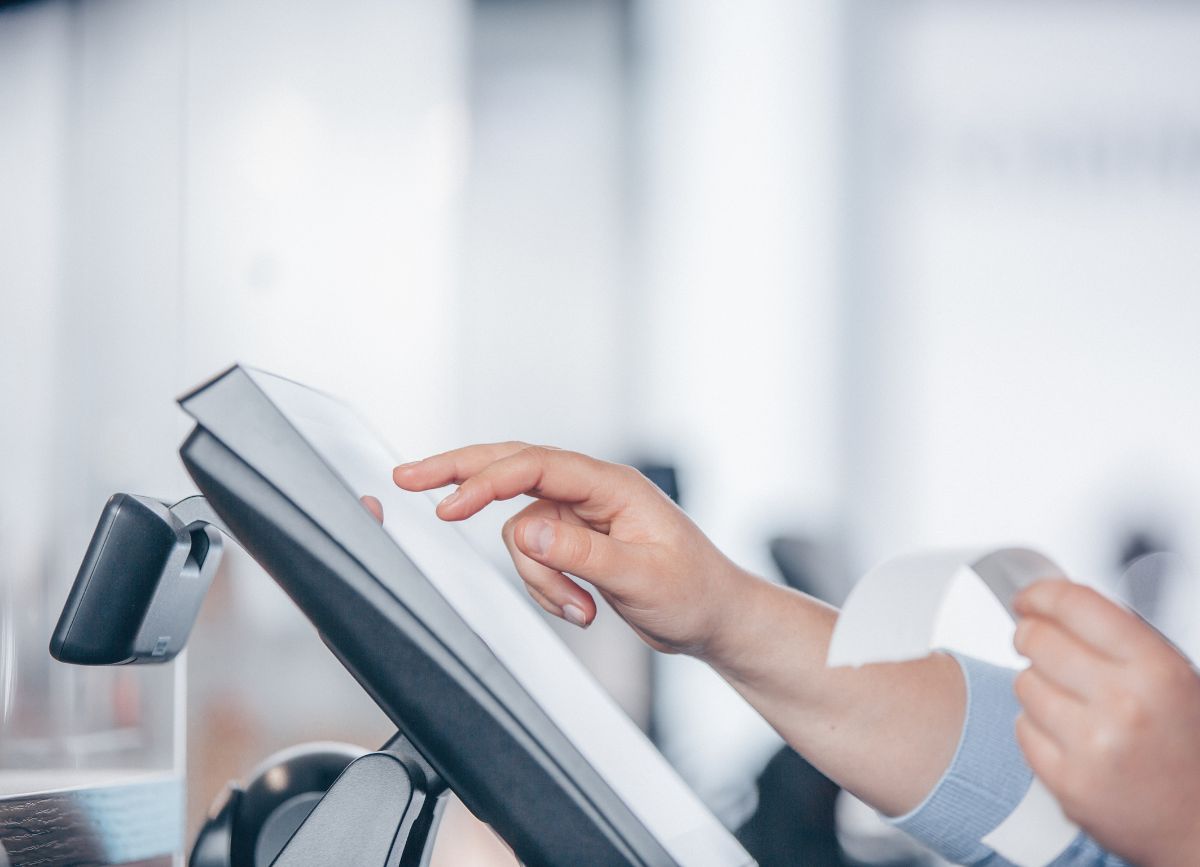 To make the most of your Shopify POS system, it's important to optimize your setup, utilize its features effectively, and continually assess your business performance.
Here are some tips to help you maximize your success with Shopify POS:
Keep Your Inventory Organized

Organize your products using categories, tags, and collections to ensure a seamless shopping experience for both you and your customers. This will make it easier for staff to both track inventory and locate products and for customers to browse your online store.

Offer Multiple Payment Options

Cater to a wide range of customer preferences by offering various payment options, including credit card and debit cards, contactless payments, and mobile wallets. This can help increase sales and enhance the customer experience.

Train Your Staff

Ensure your employees are well-trained on using the Shopify POS system to minimize errors, reduce transaction times, and provide a better customer experience. Regular training and updates can help your staff stay informed about new features and best practices.

Utilize Promotions and Discounts

Attract new customers and reward loyal ones by offering promotions, discounts, and loyalty programs. Monitor the performance of these campaigns to determine which strategies work best for your business.

Monitor Business Performance

Regularly review your sales data, inventory levels, and customer information to make informed decisions about your business. Use Shopify, POS lite and use Shopify's built-in reporting and analytics features to identify trends, areas for improvement, and opportunities for growth.

Stay Updated

Keep your Shopify POS app and hardware up to date to ensure the best performance, security, and access to new features. Regularly check for software updates and consider upgrading your hardware as needed.

Seek Support and Resources

Make use of Shopify's extensive support resources, including help articles, video tutorials, and forums. Don't hesitate to reach out to their 24/7 customer support team if you need assistance.

Continuously Optimize

Regularly assess your Shopify store POS setup and make adjustments as needed to improve efficiency and customer experience. This may include updating product listings, optimizing hardware placement, or refining employee training.
By implementing these tips, you can maximize the potential of your Shopify POS system and set your business up for long-term success.
Remember that the key to success with any POS system is ongoing optimization, staying informed about new features, and adapting your processes as your business grows and evolves.
Troubleshooting Common Shopify POS Issues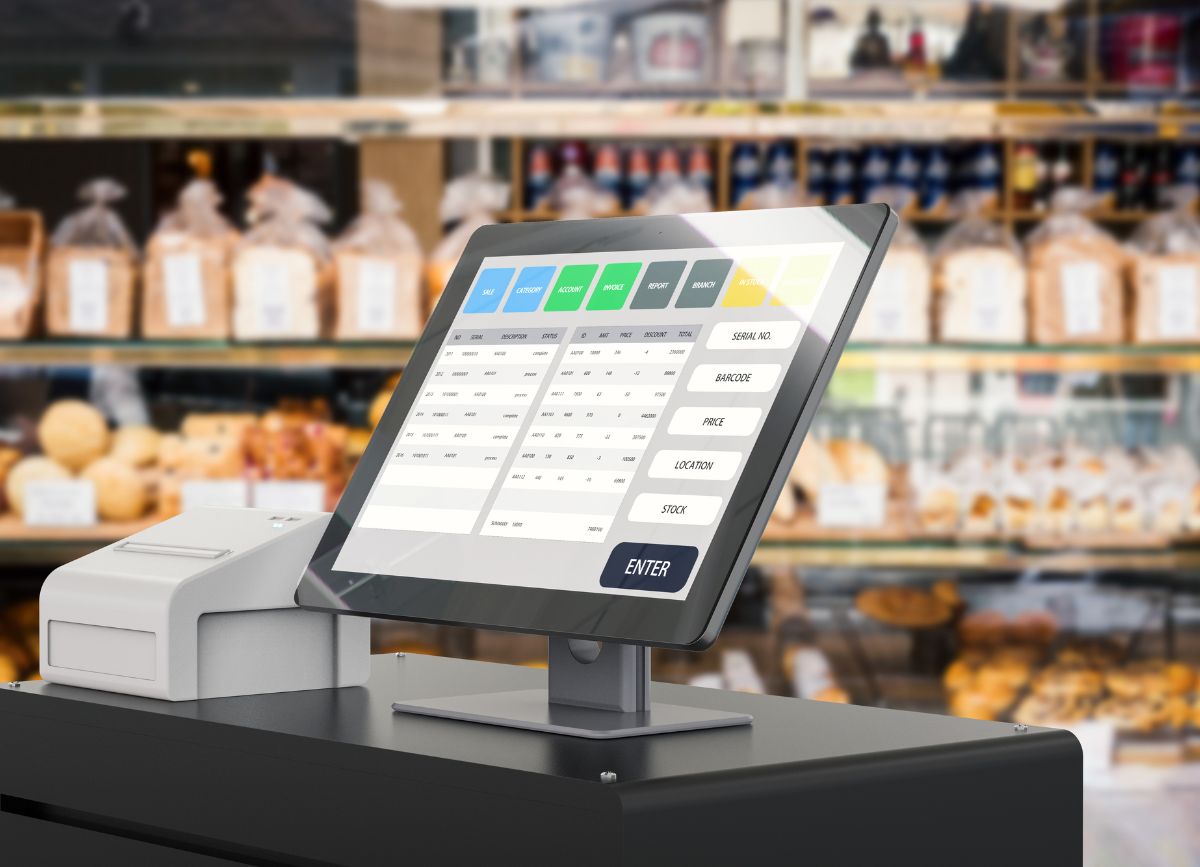 Although Shopify POS is designed to be user-friendly and reliable, you may occasionally encounter issues or challenges. Here are some common problems and their potential solutions to help you quickly address and resolve them:
Hardware Issues
If you're having trouble connecting your hardware devices to your POS system, ensure that your device's Bluetooth or Wi-Fi settings are enabled and properly configured. Restarting the sale app, your device, or the hardware can also help re-establish a connection.
Payment Processing Issues
If you're experiencing issues with payment processing, double-check your payment gateway settings and confirm that your account credentials are correct. Additionally, make sure that your payment gateway is compatible with Shopify POS and properly integrated.
Inventory Syncing Issues
If your inventory data isn't syncing correctly between your online store and physical locations, verify that your product listings are accurately set up and that your inventory tracking settings are properly configured.
Slow POS
If your Shopify POS app is running slowly or crashing, try clearing your device's cache, updating your device's software, or reinstalling the sale app. In some cases, performance issues may be resolved by upgrading to a more recent device model.
POS System Issues
If you're experiencing issues with your own POS systems or hardware, such as a malfunctioning card reader or receipt printer, consult the manufacturer's troubleshooting guides or contact their customer support for assistance.
POS Report Issues
If you notice discrepancies in your daily sales reports or inventory reports, double-check your data entry, product settings, and any applied filters within the reporting tool. If the issue persists, reach out to Shopify's customer support for help.
POS Function Issues
If certain features or functions within the Shopify store or POS app aren't working as expected, ensure that your app and device software are up to date. Additionally, consult the Shopify store's help documentation or contact their support team for guidance.
Shopify Support
Remember that the Shopify ecosystem offers extensive support resources and a dedicated customer support team to assist you in overcoming any obstacles and ensuring the smooth operation of your Shopify POS system.
The Future of Shopify POS
As technology continues to advance and customer expectations evolve, the future of Shopify POS will be shaped by ongoing innovation and improvements. Here are some trends and developments to watch for as Shopify POS and Shopify POS Lite continues to grow and adapt:
Enhanced Integration Capabilities
As more businesses rely on shopify pro for a diverse array of tools and software solutions, expect Shopify POS to expand its integration capabilities with third-party applications, making it easier for retailers to manage all aspects of their business from a centralized platform.
Advanced Analytics and AI
Leveraging the power of artificial intelligence (AI) and machine learning, Shopify POS may develop more advanced analytics and reporting features, providing retailers with deeper insights into their business performance, customer behavior, and industry trends.
Improved Customer Experience
Shopify POS will likely continue to enhance its customer-facing features, such as customizable digital receipts, personalized promotions, and seamless omnichannel shopping experiences. This will help retailers better engage with their customers and deliver exceptional service across all touchpoints.
Expanded Payment Options
As new payment methods and digital currencies emerge, expect Shopify POS to support an increasingly diverse range of payment options, giving customers more flexibility in how they choose to pay for their purchases.
Increased Mobility and Flexibility
With the growing popularity of mobile devices and remote work, Shopify POS may continue to expand its mobile capabilities, making it easier for businesses to manage their retail operations from anywhere, anytime.
Enhanced Security Features
As cybersecurity threats become more sophisticated, Shopify POS will likely invest in advanced security measures to protect both retailers and customers, ensuring the safety and integrity of all transactions and data.
By staying abreast of these trends and innovations, you can ensure your business is prepared to leverage the full potential of Shopify POS and adapt to the ever-changing retail landscape. Embracing new features and technologies will help you stay ahead of the competition and continue to deliver outstanding customer experiences.
Shopify POS Introduction Conclusion
Shopify POS is a powerful and flexible point-of-sale system designed to help businesses of all sizes manage their retail operations more efficiently and effectively. By understanding its features, pricing options, and best practices, you can optimize your use of the system and set your business up for success.
From inventory management and payment processing to analytics and third-party integrations, Shopify POS offers a comprehensive suite of tools to streamline your retail processes and enhance the customer experience. By staying informed about new developments and future trends, you can ensure your business remains agile and responsive in the ever-evolving world of retail.
As you continue to grow and adapt your business, remember to leverage the full range of the Shopify POS system features and support resources, continually optimize your setup, and invest in ongoing staff training. By doing so, you can maximize the potential of your Shopify POS system and drive long-term success for your retail operation.
Now that you have a comprehensive understanding of Shopify POS, it's time to take action and implement the system in your own retail business. Here's a step-by-step checklist to help you get started.
Shopify POS Action Items
Assess your business needs and objectives to determine if Shopify POS systems is the right fit for your retail operation.
Sign up for a Shopify plan that meets your business requirements, and start your 14-day free trial.
Set up your Shopify POS system by following the steps outlined in Section 4 of this guide.
Familiarize yourself with the various features and functions of the Shopify POS app, and train your staff accordingly.
Organize your inventory, set up tax rates and payment options, and configure your hardware devices.
Integrate your Shopify POS systems with any relevant third-party applications, as discussed in Section 5.
Continuously monitor and optimize your Shopify POS setup, using the tips and best practices outlined in Sections 6-9.
Stay informed about new features, updates, and future trends in Shopify POS to ensure your business remains competitive and adaptable.
Don't hesitate to reach out to Shopify's customer support team if you need assistance or have any questions about using the system.
Avi Klein
Vast experience in the online world. Shopify Expert, SEO expert, Web developer and consultant to several online companies. Read more about
our approach
to reviewing themes and apps.