12 Best Shopify Shipping Progress Bar Apps [Dec, 2023]
Last modified: December 1, 2023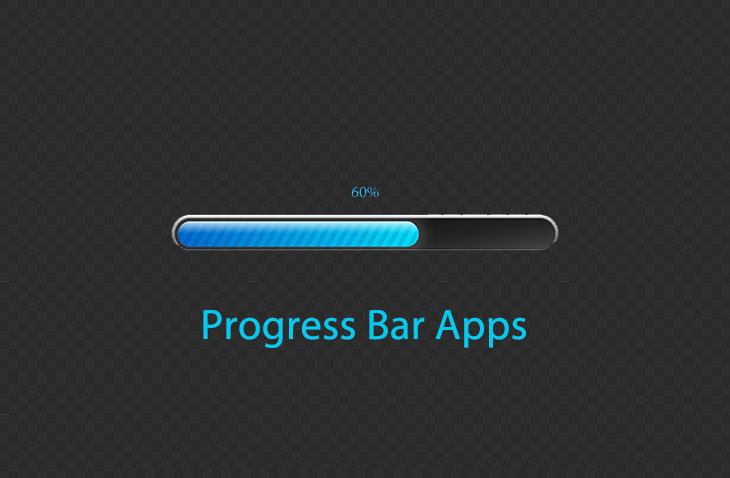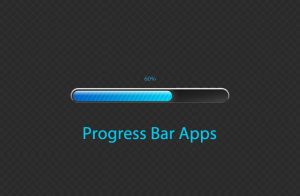 #
Image
Name

Get a Free Custom Shopify Store
1

Free Shipping Progress Bar

2

Pretty Free Shipping Goal Bar

3

Free Shipping Bar by Hextom

4

Shipping & announcement bar

5

Geo Shipping Bar

6

Easy Free Shipping Bar

7

Zero - Free Shipping Bar

8

Free Shipping & Hello Bar

9

Vitals

10

Sales Rocket

11

Shipping Bar by ShopStorm

12

Smart Shipping Bar

Show More
One of the things that can sometimes annoy customers is the price of delivery. Customers actively seek out free shipping because they think that it provides them with a better deal when buying online. However, sometimes it is very hard for the customer to visualize how far away they are from getting free shipping for their order. And if they don't like the cost of shipping, they're more likely to abandon their cart. This is where a Shopify shipping progress bar can help you to keep customers and improve order values.
About 44% of the abandoned carts in a store can be traced back to high shipping costs. Having a shipping bar can help to reduce this. Customers can also see what they need to spend to get free shipping. This can improve the average order value. Plus free shipping is known to increase conversions by about 50%.
While there are alternative methods to increase conversions, adding a basic shipping progress bar is one of the easiest and most playful.
What Is A Shopify Shipping Progress Bar?
A Shopify shipping progress bar is where you are displaying a visual reference to how far away a customer is from getting free shipping. The visual reference is easier for the customer to understand at a glance and is a great way to improve the gamification on your Shopify store. Therefore, you can increase conversions and order values with a simple addition to your website.

Key Takeaways
1
Shopify shipping bar app visually motivates customers to increase their cart value to reach the free shipping threshold, reducing cart abandonment.
2
The visual element of the progress bar gamifies the shopping experience, potentially increasing order values.
3
Free shipping, made visible through the progress bar, can boost conversions by approximately 50%.
Worth Checking Out Shopify Shipping Progress Bars
Filter between free and paid
Free Shipping Progress Bar

This is a simple, easy to use and customizable shipping bar. Although it has the name free, there is a monthly cost to using this app for your store. However, you try the app for free for 14-days before you purchase.
The app can be customized with you setting the text message above the progress bar, the threshold amount needed to get free shipping. You can also customize the colors of the progress bar to make it match your branding.
Free Shipping Progress Bar Highlights:
14 day free trial for new users.
The text, threshold and colors can be customized.
Easy to install.
Easy to use and setup.
Pretty Free Shipping Goal Bar
This app allows you to increase conversions, order values and the lifetime value of customers within one neat package. The way that this happens is that it showcases how much left there is for the customer to get free shopping. This prevents the customer from looking at competitors to get free shipping.
The incentive to spend more to get rewarded with free shopping is very good at building gamification within the website. This helps you to keep customers on your website and increases the chance that they will complete the purchase.
This app has a lot more functionality than some of the other shipping progress bars. It does check the locality of the customer, and ask permission to track them before switching currency and setting the threshold for free shipping.
You can customise a lot of the aspects of the app and how it looks on your website. For instance, you can customize the message above the bar. You can also choose from five goal bar designs with four different free color presets. When you have the premium package, there are another 21 color presets you can use.
Pretty Free Shipping Goal Bar Highlights:
Choose what pages your free shipping goal bar is displayed on.
Choose whether the goal bar is shown after a certain amount of order value is reached.
Easy to install and customize.
There is a free version available.
Free Shipping Bar by Hextom

According to certain data, 88% of customers would be more likely to shop on a website with free shipping options. This Shopify app allows you to display a free shipping offer that can be shown as a customizable bar that slides out from the side of the screen. As the customer adds more into their cart, there are progressive messages which encourage the customer to keep going. When the customer has reached the free shipping threshold, you can offer them congratulations.
You can track the performance of your free shipping bar. This helps you to analyze which shipping goals are generating the most conversions. This can even be geo-targeted. So, you can have different free shipping thresholds for different levels, like $50 for US customers and $60 for Canadian shoppers. The exact currency the customer is using can also be automatically detected.
You can customize the bar background images. This can allow you to theme your bar for holidays, special promotions or other aspects that should help to increase conversions. You can also have emojis in the bar messages.
Free Shipping Bar by Hextom Highlights:
Fully customizable free shipping sales bar.
Enable/disable bar on specific pages.
Auto-detect the currency in use and ensure that the customer is getting a shipping bar that displays the right threshold for them.
Track the performance of shipping bars to check if messages or goals are under performing.
Shipping & announcement bar
This stylish and useful bar is great for collecting information from visitors and promoting content. While the shipping bar is a relatively small part of this app, it is an excellent tool for helping you grow your business' contacts.
Other elements that make this a great app is the email collection bar. This can connect to your MailChimp account. Then you can collect emails from customers for marketing to later. Email is by far one of the best ways to market to previous customers. And you can change the messages on your website so they are different for new and existing customers.
The Yeps bar is highly responsive, able to be displayed on any device or screen size perfectly. And with a one-click install function, no development skills are needed. From there it is one of the simplest bars to customize and you can change the color of the bar within just a few clicks so it matches your branding.
The app allows you to geo-target your audience so only relevant messages are seen by people depending on their location or language. You may also use the source of the traffic to determine which messages are shown based on whether they're from Facebook, Google or another source. Finally, you can limit which pages have the bar notifications on them.
Shipping & announcement bar Highlights:
Enable/disable bars on certain pages.
Use different messages and bars depending on your traffics, language, country or referrer.
Show different bars to first-time and returning visitors.
Highly responsive notification bar for you to use.
Geo Shipping Bar

Geo Shipping bar is a great bar for letting your customers know when they can claim free shipping. It automatically detects where the customer is from and shows a welcome message based on that information. This allows you to showcase the right currency and information for that customer, making it much more effective to get them to purchase from you.
The shipping bar can also provide relevant information that the customer might want to know. Such as, when there are offers which the customer can take advantage of.
Geo Shipping Bar Highlights:
Detects the customer's location based on their IP address.
Can show a different message depending on where in the world the customer is.
Welcome messages are placed at the top of the screen.
Easy to install on your website.
Easy Free Shipping Bar
Easy free shipping bar is easy to install and configure for your website. You can offer free shipping to any visitors to your website and this will help improve the average order value for your business. The bar is easy to setup and can be customized so it matches your branding for better integration with your store. There are also themed designs, so you can match them to specific event based promotions (like Christmas).
The bar is concise and can slide out, so you can have numerous bars depending on the campaign you want to run. For instance, if you're running a discount on a particular order value, that can become a tab as well and can slide out when the customer clicks on it.
To help customers with their shopping, the bar can slide out with their cart value. This will help them decide if the amount they are planning to purchase is within their budget.
The bar itself is responsive, making it standout whether or not your customers are on mobiles, tablets or desktops. The minimalist look still appears professional but it won't affect the speed of your website. Therefore, you can be sure that your SEO won't be affected by installing this app.
Easy Free Shipping Bar Highlights:
Progressive notifications, so every item added to the cart, the bar responds and gives the current total and what offers are still available.
Holiday themes for great promotions that are more relevant to the customers.
Doesn't slow down your website.
Easy to install and customize.
Zero - Free Shipping Bar
Don't lose customers because they don't know how little they have left to claim for free shipping. This app allows your customers to see exactly how much they need for shipping and gives them a countdown of their progress to that target. This helps to improve website engagement and order values for your store.
As customers add to their carts, the amount they have left to add in order to claim a free shipping offer reduces. This real-time value helps with customer engagement and promotes positive attitudes towards your business. When the customer has reached the free shipping target, they will be shown a congratulations message. This is a great way to gamify your store and improve engagement.
The app is packed full of great features, like geotargeting, scheduled releases and fantastic, eye-catching themed templates that you can be sure you're getting a great package. There is also a device targeting function that allows you to showcase offers depending on the device the customer is using.
This app is easy to install. No coding knowledge is needed and the app is really easy to customize.
Zero – Free Shipping Bar Highlights:
Geotargeting available so the right message is displayed to your website visitors.
Easy to install with just a few clicks.
Themed designs to match promotions to holidays.
Customizable designs.
Free Shipping & Hello Bar
This app shows a welcome message as soon as a visitor lands on your website. This will tell them what special promotions are available on the store at that moment. This might include free shipping over a certain amount, buy two and get one free or a discount when they spend more than $50 or more.
As the customer adds products to their cart, the information bar changes. This will reflect what they're planning to buy and how much more they need to get the reward. When they add enough, they get a message congratulating them for completing the offer. This progressive message system is really motivating and a great way to engage with popular customers.
There are some powerful configuration options that allow you to change the position of the notification bar. You can also configure the duration of the message or add a button.
The app is responsive to the device being used. So the customer won't notice a difference in performance between using mobiles, tablets and desktops. It is also fast, meaning that your website's speed isn't impacted by the use of the app.
Free Shipping & Hello Bar Highlights:
Easy to use, install and configure for your website so it matches your brand and works for your offers.
Optimized for mobile devices, so will look great on any device.
Progressive messaging to really encourage your audience to continue to shop on your store.
Customize the message, so the language used is aligned with your branding.
Vitals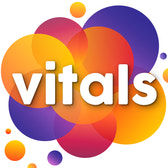 Vitals is one of the most perfect apps that has a wide range of features. There are a total of 40 different functions within this app. This includes a free shipping bar that you can add to your website for telling customers how close to getting that special offer you are.
There are also other functions that you might want to use as well. You can use the stock countdown feature, the countdown timer and there are also other options for improving conversions.
To help with further engagement, there is the chance to use gamification options like the spin-the-wheel game that can help you collect more email leads that are long-term sale prospects. There are also options to cross-sell and upsell with set features.
Vitals Highlights
There are more than 40 apps included in this one, simple package.
There are countdown timers, shipping progress bar and more to add urgency.
Convert more of your website traffic.
Improve your site's ranking on Google.
Sales Rocket

Sales Rocket is a multi-purpose app that has more than 40 functions included. There are numerous features that can help you convert more of your traffic. One of these is the excellent shipping progress bar. There are also options like a good countdown timer and stock countdown options.
Because there are 40 apps included in this package, you can save money on subscriptions, helping you to improve your profits. There are also other ways to improve your profits through features to help you improve your average order value and more conversions on your website.
The app set includes FOMO options that can help you reduce cart abandonment. Finally, you can improve the order values with the help of cross-selling and upselling.
Sales Rocket Highlights:
There are more than 40 functions that you can apply to your website.
You can optimize your website for search engines with ease.
Add a shipping progress bar.
Add gamification options to your website to improve website engagement.
Shipping Bar by ShopStorm -
Inactive
No developer is needed when you install this app onto your Shopify store. It will immediately integrate itself into your website and you can start using it within minutes. Once installed, you can customize the font and colors with incredible ease so they match your current store's branding and not confuse customers. The bars are completely responsive, so they'll display perfectly on any device, whether they are desktop, tablet or mobile.
While the developers have worked tirelessly to ensure that the app will work on any theme, they can't always guarantee it. That is why their support team is ready to help you should there be a problem. Not only will they make sure that the app works for you, but also that it looks great on your store.
Shipping Bar by ShopStorm Highlights:
Display how far customers have to go to claim free shipping.
One-click install.
Great support from development team.
Responsive design.
Smart Shipping Bar -
Inactive
This app promises to help you improve the average order value of customers by giving them a target to reach for free shipping. It also works for other kinds of discounts, such as 10% discount when you spend more than $50. This can gamify the shopping experience and help you to get customer to spend more on your shop.
To help them feel like they're making progress to a shipping goal, as soon as product is added to the cart, the notification bar updates. This can really make the difference between someone who is going to purchase and someone who doesn't.
The bar can be placed at the top or bottom of your website. The original designs are beautiful and there are lots of options, so you can choose one that matches the design to the branding of your website. They are also customizable, so you can get that perfect match for your business.
Installing the app is easy. There are no code changes needed and within seconds of adding it to your store, you'll be ready to help customers get more from their orders and maximize conversions on your website. Plus, there are no limitations on the number of people who can see your notification bar. This is sometimes the case on other sites.
Finally, there is tracking availability, so you can see how your shipping bars are performing and whether any tweaks are needed to make them more effective.
Smart Shipping Bar Highlights:
A great way to increase order values for your business.
Great designs that can be customized for your branding.
Can schedule bars so they are displayed when they are most relevant or when you have special deals.
Easy to install.
Enhancing Your Shopify Store with Effective Shipping Bars
Key Features of Effective Shipping Bars
Shipping bars have become an indispensable tool for Shopify store owners, aiming to reduce cart abandonment and enhance customer engagement. These bars are not just about announcing free shipping; they are equipped with features like advanced targeting options, customization capabilities, and seamless integration with various themes.
Store owners can localize shipping bars, displaying different messages to diverse audiences, enhancing the personalization of the shopping experience. Moreover, the availability of holiday themes aids in seasonal campaigns, making these bars a versatile tool for marketing and customer retention.
Integration and Customization
The integration of shipping bars is made effortless with applications available on Shopify's app store. These apps are designed to be compatible with a range of themes, ensuring that store owners can implement them without any technical hassles.
Customization is another aspect where these bars excel. Store owners have the liberty to modify the look and feel of the shipping bars, ensuring consistency with the store's aesthetics. From fonts to colors and styles, every element can be tailored to meet specific branding requirements.
Targeting and Engagement
Targeting options embedded within these apps ensure that the right message reaches the right audience at the opportune moment. Geo-targeting features enable the display of localized messages, enhancing relevance and engagement.
Additionally, the dynamic nature of these bars allows for real-time updates, keeping the customers informed and engaged. The mobile responsiveness ensures that the shopping experience remains consistent across various devices, further amplifying the reach and effectiveness of the shipping bars.
Optimizing Sales with Strategic Shipping Bar Implementations
Strategic Positioning and Messaging
The strategic positioning of shipping bars is crucial in capturing the customers' attention. Whether placed at the top or bottom of the webpage, the bars are designed to deliver concise and compelling messages.
The inclusion of call-to-action buttons and links amplifies engagement, directing traffic to targeted pages. Moreover, the ability to add or exclude bars to specific pages ensures that the messages align with the content, enhancing relevance and impact.
Analytics and Performance Tracking
Shipping bars are not just about aesthetics and messaging; they are equipped with analytics to track performance. Store owners can glean insights into the bars' effectiveness, making informed decisions to optimize their strategies.
The integration with email marketing platforms like Mailchimp and Klaviyo further extends the bars' functionality, enabling store owners to nurture leads and convert prospects into loyal customers.
Enhancing Customer Experience
In the competitive landscape of e-commerce, enhancing the customer experience is paramount. Shipping bars contribute to this objective by providing clear and concise information on shipping. The dynamic updates on shipping costs and delivery timelines instill confidence in customers.
The ability to display personalized messages based on geo-location and user behavior adds a layer of personalization, making customers feel valued and appreciated, which in turn fosters loyalty and encourages repeat purchases.
Conclusion: 12 Best Apps For A Shopify Shipping Progress Bar
Customers want, and expect, free shipping when it comes to making a purchase online. However, if they don't know how much they have left to spend to get that free shipping, they can often abandon their cart. This can affect sales and your store's value. However, by using a Shopify Shipping Progress Bar on your store, you can gamify the process on your website and increase the average order value on your website. So which of the top apps above will you use?
FAQs
Can I set different free shipping thresholds for different countries or regions?

Yes, some apps allow setting different free shipping thresholds for various regions, enabling tailored offerings. Ensure to check the app's features or contact support for specific customization capabilities.

Is there a risk of the shipping bar slowing down my Shopify store?

No, the implementation of a shipping bar does not impact the store's loading speed. Store owners can confidently integrate it, ensuring that the user experience remains smooth and efficient, contributing to higher engagement and conversion rates.

Can I create multiple shipping bars for different purposes?

Yes, there are no restrictions on the number of shipping bars you can create. Store owners can design an unlimited number of bars to serve various purposes, such as announcing free shipping, offering discount codes, or any other cart value goals, without any watermarks or limitations.
Avi Klein
Vast experience in the online world. Shopify Expert, SEO expert, Web developer and consultant to several online companies. Read more about
our approach
to reviewing themes and apps.