Shopify Shoe Store Starting Instructions in [2023]
Last modified: October 11, 2023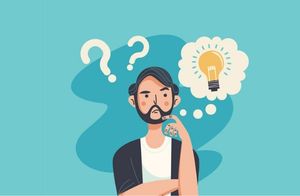 Shoes are essential and a big market when it comes to clothing. The average consumer spends about $314 a year on shoes within the US. This provides a good potential business for many people. If you would like to start a Shopify shoe store, here are some of the things to consider and how you can start.

Key Takeaways
1
Creating a Shopify shoe store is straightforward, involving account setup, domain connection, and adding essential business information.
2
Adding products is simplified through dropshipping or print-on-demand apps, with customization to improve search visibility.
3
Enhance the store with features like email marketing, popups, virtual reality, and size charts to improve customer engagement.
Recommended: 10 Best Shopify Size Chart Apps – [2023]
#
Name
Image

Get a Free Custom Shopify Store
1

Clean Size Charts

2

Product Tabs | Size Chart Tabs

3

Size Matters

4

Size Chart ‑ Clothes Fit Guide

5

Ultimate Size Chart

6

Image Size Chart

7

VDR Size Suggestion

8

BF ‑ Size Charts & Size Guides

9

Simple Size Helper

10

Measured

Show More
What Business Model are you Using?
One of the first things to consider is what type of Shopify shoe store are you going to use? You could create a dropshipping store or you can sell your line of shoes. The problem with the latter is that this can be very costly. If you don't sell those products, you're also stuck with the inventory and this can be very costly.
On the other hand, dropshipping has several benefits such as smaller startup costs and more. Numerous shoes are available on Shopify dropshipping and their quality can vary. But there are ways that you can pick the best dropshipping or even print on demand suppliers.
Starting a Shopify Shoe Store
When it comes to starting your Shopify shoe store, the process is very simple.
You start by creating an account on Shopify. Then you connect your domain and add in vital information such as tax information, payment, delivery, etc.
Then you can design your website. This can include using one of the top-performing themes like Shoptimized or Booster. There are other clothing store themes that you can use as well.
Once you're happy with the design, which can take just a couple of hours to complete, you can add products to your website. Dropshipping or print on demand is very simple because you can add the product using an app and import it.
When doing this, ensure that you are making small changes to the product titles, descriptions and more. This enables you to appear better in searches.
You might also want to get your own photos done of the products and run a few test runs.
Finally, you want to enhance your Shopify shoe store with additional features. This might include some customisation options, email marketing, popups, virtual reality options and more. You might also want to include a size chart.
Tips for your Shoe Store
If you're looking to be successful then there are several things that you need to do. The first is to get your marketing right. This can include importing reviews for the product from the dropshipping partner. Or you might want to add email marketing and social media.
You also need to get your website to rank. Improving loading speed and blogging can help you increase your website's speed. Remember that for every second that it takes for your website to load you are going to lose about 7% of your website's revenue. The average Shopify store takes about 3 seconds to load. The average eCommerce store on other platforms can take between 8 and 11 seconds to load.
Enhancing Your Shopify Shoe Store Experience
Market Research and Niche Selection
Understanding the importance of thorough market research and the selection of a specific niche in the competitive world of online shoe retailing is crucial.
Our years of experience in digital marketing and development have taught us the value of identifying popular shoe brands, styles, and emerging trends.
When focusing on a narrow market, such as eco-friendly shoes or vintage sneakers, one can tailor offerings and marketing strategies to meet the specific needs and preferences of the target audience.
Quality Product Imagery and SEO
Shopify stores must be equipped with high-quality product photos, utilizing natural lighting and professional photography to showcase the shoes from multiple angles.
Leverage SEO strategies, incorporate relevant keywords, and optimize product descriptions to enhance visibility on search engines.
Exceptional Customer Service
Offering excellent customer service is a cornerstone of every business, cultivated over many years.
Responding promptly to customer inquiries and addressing issues with professionalism sets us apart from competitors and builds lasting relationships with customers.
Our unwavering commitment to service excellence will ensure a positive shopping experience for every visitor to the Shopify store.
Technical and Operational Excellence
Legal and Branding Foundations
Meticulously address the legal requirements and branding necessities for operating a successful online shoe store.
The store should have a name that encapsulates its vision, and the business licenses should strictly adhere to legal stipulations.
The brand logo, crafted with precision, effectively communicates the store's identity and values to the audience, laying a robust foundation for operational excellence.
Website Functionality and User Experience
A Shopify shoe store must be designed to offer a user-friendly and mobile-responsive experience, which includes integrating shopping categories, filters, and comparison features to facilitate easy navigation and product selection.
Security is paramount; therefore, the platform must support HTTPS/SSL for a safe checkout and is equipped with PCI-DSS compliant payment solutions to ensure transaction security.
Customization and Personalization Options
Embracing the trend of offering customizable shoes allows customers to add a personal touch to their purchases.
Feature a design studio where shoppers can choose colors, add text, or even upload images to create unique, personalized footwear.
This feature ensures a seamless and enjoyable customization process for every customer.
Conclusion: Shopify Shoe Store Starting Instructions
Above are the starting instructions and tips to start a Shopify shoe store. This is a simple, highly profitable business that can help you create a new business that can be successful.
FAQs
How can I ensure that my Shopify shoe store is mobile responsive?

Mobile responsiveness is crucial for online shopping due to its prevalence on mobile devices. Test and adjust your Shopify store for easy navigation, fast loading times, and a seamless checkout process to enhance the mobile shopping experience.

What are the best practices for pricing the products on my Shopify shoe store?

Consider the cost of goods, operational expenses, competitor pricing, and perceived value to set competitive and profitable prices.

How do I manage inventory and fulfillment for my Shopify shoe store?

Consider using inventory management software or third-party fulfillment services to streamline inventory management, order processing, and shipping.
Avi Klein
Vast experience in the online world. Shopify Expert, SEO expert, Web developer and consultant to several online companies. Read more about
our approach
to reviewing themes and apps.