13 Best Shopify Social Login Apps [Dec, 2023]
Last modified: December 1, 2023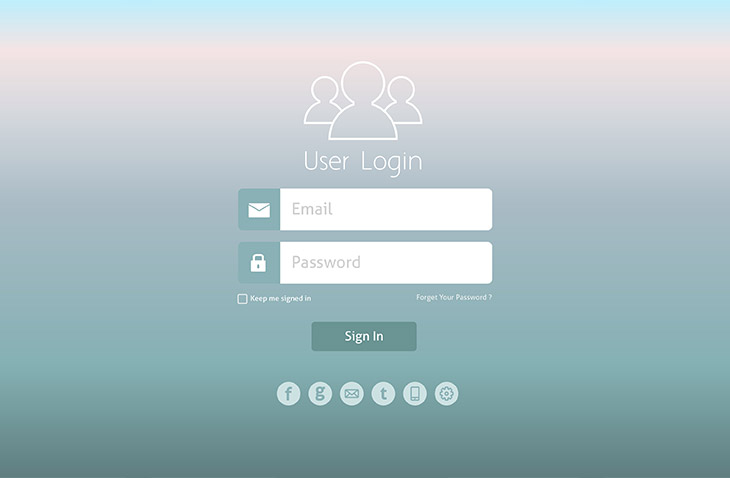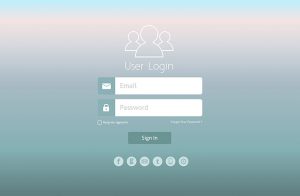 #
Image
Name

Get a Free Custom Shopify Store
1

One Click Social Login

2

Open SignIn ‑ Social Login

3

Growave

4

Flits: Customer Account Page

5

EasyAuth ‑ Social Login

6

Social Login Pro

7

Social Login by Pixlogix

8

HIKO Social Login

9

Smart Social Login

10

Passwordless Social Login

11

WeChat Social Login

12

Social Login by NDNAPPS

13

Oxi Social Login

Show More
Customers are more likely to convert to a store when they have a chance to sign up using an existing social media account. The reason for this is that they want the process to be as easy and quick as possible. They don't have time to complete lots of online forms just to buy one product from you. Therefore, you need to really add one of the many Shopify social login apps to your store.
What Are Shopify Social Login Apps?
Shopify social login apps are little additions to your store that allow your customers to use their social networking profiles to register an account on your store. Different apps and your own preferences can restrict usable social networks. However, the most common include Facebook, Twitter, Instagram and LinkedIn.
In fact, Facebook is one of the most popular social login options, with 53% of customers preferring to use that platform compared to others. The next preferred platform is Google.
Customers also love social logins. According to a report in 2020, 71% of 18-25 year olds preferred social login options compared to website-based logins.
That doesn't mean that others can't be used, these are just the top social networks. The idea is that all the customer needs to do to register and log into your store when they visit is simply click on a button and let their social network do the rest.
It is a simple process, which can yield very positive results for you and them. This can include higher conversions and more ways to encourage social sharing of your brand. There is also research that has shown that a social login helps to reduce abandoned carts.

Key Takeaways
1
Shopify social login apps allow registration using social media profiles, enhancing user experience.
2
Social logins can lead to higher conversions and reduced cart abandonment by simplifying the process.
3
These apps can also encourage social sharing of your brand, increasing visibility and engagement.
Top Shopify Social Login Apps To Consider
Filter between free and paid
One Click Social Login

This app comes with two plan levels, neither of which are free. However, both allow your visitors to register and signin to your store with their existing social media profiles. On the basic plan there are twelve support social networks. This includes: Facebook, Twitter, Google, Instagram, LinkedIn, Amazon, Meetup.com, Yahoo and Steam.
The installation is very easy and you can customize many elements of the website. The automatic installation is a nice way to get started. As soon as it is installed on your site, the social login button will appear next to your login and signup forms. You also have the option to manually paste a simple line of code into your store's template. This is good if you have any knowledge of coding, but not essential.
You can personalize the experience for your audience by configuring the app for all the social networks. And tracking of those using the app is easy with an intuitive dashboard and reporting system.
With the pro plan, you can enable a social login popup. This is customizable and therefore can be branded to your store. In addition, you can see your customers' profiles in many of the networks like Facebook, Twitter and Instagram.
One Click Social Login Highlights:
Allows your customers to use their profiles from 12 social networks to signin to your store.
Automatically places a social login button on your site.
Can customize the button or the popup form.
Low-cost basic option available.
Open SignIn ‑ Social Login

You can allow customers to use twelve popular social networks from across the world (even popular social networks in China) to register and signin to your store. The currently supported social networks include: Facebook, Twitter, LinkedIn, Instagram, Tumblr, Foursquare, Live, Yahoo, Amazon, Google, Sina Weibo and VK Vkontakte.
The app is very easy to install on your website and it can be operational within minutes. There are lots of customization options available to you. This can include the design of the button or the addition of custom icons on your store. You can even have a modal/pop-up login for your store to encourage more people to use their social networks on your store.
And if you're selling across the world, you can use translations texts to make your website more appealing to the international market.
Open SignIn ‑ Social Login Highlights:
Supports twelve, popular and worldwide social networks.
Allows you to customize lots of options to make your website more appealing and integrated into your store's brand.
Can use translated buttons.
Easy to install and use.
Growave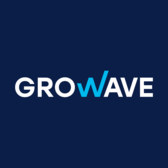 Growave is the all-in-one marketing platform that empowers Shopify store with Rewards and Loyalty, Product Reviews, Wishlists, Referrals, Social Login, and Instagram UGC.
One login for everyone
Enable one-click login to remove barriers in shopping process.
Simplify account registration
Embed social login buttons anywhere on your Shopify site and enable one-click login for your customers. Growave lets customers log in using their Facebook, Google, Line, Twitter, Yahoo, Tumblr, Instagram or Amazon account.
Grow your email list
Gather only real email addresses for your email campaigns while your users socially log in. Encourage users by providing a discount for signup or login on your Shopify site.
See everything about every customer: information (age, location, contact details), interests (viewed, added to wishlist, and purchased items).
Persistent cart
It saves unpurchased items which are left in the cart and restores them for the customer's next visit.
Shopify Multipass
Optimized for Shopify Plus and supports Mutipass for seamless login.
Unified Shopify users base
It automatically tags users registered through social login and synchronizes Shopify users base.
Flexible & Customizable
Embed into existing form or show in popup, choose when it is shown and whom, edit the design to fit your brand colors.
Growave is best for small and medium-sized Shopify stores to have many tools from one place instead of several separate apps.
Growave Highlights:
Instagram galleries
Automated emails
Social login
Rewards and Loyalty
Reviews
Wishlists
Flits: Customer Account Page

This isn't just a social login app. It provides a lot of other features that make it a powerful addition to any Shopify site. You can create an aesthetically pleasing customer accounts page that you can choose the color of and customize as you need to. This can mean you make it more relevant to your store and create a unique experience that customers on your store won't forget.
The account management app allows you to see the customer profile, recently viewed products, reorder options and more. Therefore, it can be a powerful way to encourage customers to complete purchases or to return to your store. There is also a wishlist feature that can help customers manage their future purchases and allows you to see insights into what the customer wants.
The app also provides a great social login aspect. Customers to your site can login using their Facebook, Twitter, Google or Amazon accounts. This makes it easier for the customer to register on your account and make purchases.
Finally, there is a great advanced dashboard with this app. With this, your customers can filter products based on the price and number of times the product has been ordered. This is a great feature, but it requires that you have Shopify Plus.
The app is free for the first 1,000 customers that you have on your store.
Flits: Customer Account Page Highlights:
A great Shopify app for those that are looking for more management options for user accounts.
Allows for a wishlist, so customers can plan for future purchases.
Competitive pricing that allows you to add on the services you want.
Allows login using four social platforms.
EasyAuth ‑ Social Login

EasyAuth allows you to let customers register and login with an account from popular social networks in a single click. There is no need for the customer to complete any forms and no chance of them losing their password. There are 11 supported popular social networks. This includes Facebook, Twitter, Google, Yahoo, Amazon and Instagram. Using these popular networks as a way for customers to register with you allows you to significantly increase signups and sales on your store.
The login buttons can be customized to make them match your brand more closely. The app's extensive settings include the style, width, size, etc.. And if you have the support of a developer, you can easily customize the widget to better fit in with your design.
The app is easily installed into your Shopify website. The automatic add applies the app right into the template. There is also a backup of your original template made for safe keeping.
EasyAuth ‑ Social Login Highlights:
Allow customers to login using more than 10 social networks.
A fully automatic installation for your website.
Customize the login redirect after the customer has signed in.
You can use your own API keys if you prefer.
Social Login Pro

Social Login Pro is a solution that adds a social login to your Shopify store. It doesn't just limit your site to social media accounts either. There are more than 32 social networks that you can join, these include: Facebook, PayPal, Amazon, Twitter, Google, Instagram and more.
All you need to do to get this app working is to add the social network API key pair into the correct boxes in the backend of your Shopify store. Then click on save. This will enable the specific social network and allow users to login. Therefore, unlike with other plugins on this list, you can restrict which social media platforms users can use.
By default, the login buttons will be displaced on the login form, new account form, and a login popup. The appearance of the social login buttons can be customized. And you can add the login buttons to any page on the store by using an embedded code.
One of the biggest benefits of using this app is that you can reward those who are using the social login. You can offer them discounts and more that can be autogenerated so they can't be shared with other users without your permission.
Finally, you can use the plugin to track social users on your store. This allows you to see lots of information that can help you improve marketing and more on your website.
Social Login Pro Highlights:
Choose up to 32 social platforms to allow customers to use to login with.
Give discounts to those users who use social login.
Track the usage of your site when someone logins in with their social media profile.
Add the login button anywhere on your site.
Social Login by Pixlogix

This quick to install app allows you to get more traffic and customers to your store. It allows for quick access to their customer account on the website. All they need is one password, the one for their social media account.
The app is completely customizable. It is designed so that it can fit into the branding that you use on your website without anything looking misaligned. And with auto-integration with the top social networking platforms, you can be sure that customers will be more willing to create an account with your website.
The customer can also login from any location on the website with the help of a responsive popup. And this can embedded on any page that you would like with button sizes you can customize with color and size.
Social Login by Pixlogix Highlights:
Works with all major social media networks.
Customers only need one password.
Convenient for the customer and you.
Helps improve loyalty with customers.
HIKO Social Login

HIKOSocial login allows you to have an extension on your website, that works with Shopify Online 2.0 that improves the user experience. Customers can now use their Facebook or other social network to login and use your website. The app extension allows for a wizard for you to create the interface and functions with ease.
There is easy installation and integration with your existing store. And you can connect with upto 20 different social media and eCommerce platforms like Facebook, Twitter, Amazon and more. There is also the option for Google One Tap that allows you to get customers logged into your website quicker.
There are lots fo customizations available. And the quick wizard can help you work on these within just five clicks.
HIKO Social Login Highlights:
Flexible style customization that can be completed within five clicks.
Can use CSS customization options, for those who are more technical.
Links with 20 other networks.
Improves customer loyalty.
Smart Social Login
This social login app allows your customers to register and login using the most popular networks in America and Europe. It works perfectly with Facebook, Twitter, LinkedIn and Amazon. The setup is fairly easy. All you need to do is to click on the 'add app' button on the Shopify App store and your app will install for you.
When installed, social login icons will be available on the registration/login page of your store. This is the perfect location for them but you can go into the dashboard and locate them in the perfect place on the page. Then the customer can actually skip the entire registration/login process that is required for other users on Shopify.
This quick and easy solution is great for those who don't want to add code to their site.
Smart Social Login Highlights:
Don't need to add any code to your theme or templates to activate.
Customers can login using four of the most common social profiles.
Login options appears on the registration/login page.
Easy to install and use.
Passwordless Social Login

There are many ways that your customers can simplify their login with the many options offered by this app. The first is a passwordless login that sends an email to the user with a temporary security code that allows them to login. It is easy to use and simple for customers. But it can be very time consuming for the customer and infuriating.
That is why there is social login. This allows your customers to login with their social media accounts from Facebook, Twitter and LinkedIn. The app also allows enhanced geo-location security, API access, completely custom emails and more.
Passwordless Social Login Highlights:
Lots of features to help you secure your website and offer unique ways for your customers to login to your site.
Allows social login from three of the major social networks.
Has lots of other features.
Numerous payment plans to help you give the best service to your customers at a reasonable price that is suited for your brand.
WeChat Social Login -
Inactive

This is a very simple social login app that will allow your customers to register and login to your store using their existing social profiles. The app is great for those who operate from China as well, as they allow for logins from social media outlets such as Wechat, QQ and Weibo.
It is a simple, automated setup and installation process that will help you increase the number of customers registering and using your Shopify store. At the same time, more customers will convert, helping you to improve conversions and reduce the abandoned cart rate on your site.
WeChat Social Login Highlights:
Allows social logins from social media sites in China.
Simple installation and easy setup.
Speeds up registration time.
Increases the number of conversions on your site.
Social Login by NDNAPPS -
Inactive

Customers can register and log into their store accounts with 12 of most popular social networks when you're using this app. Some of the supported social networks include: Facebook, Twitter, LinkedIn, Instagram, Pinterest, Microsoft Live, WordPress and more. If you're not happy with the 12 choices, you can also request from the developers that another is added to your store. So, in total you could allow customers to use any of over 130 social platforms to log into your store.
You can add embedded code anywhere on your store to enable social login. Customers can quickly log in via a variety of ways including using a popup login form to encourage them.
There are lots of customization options available with this app. Including choosing the button type (from eight options), the position, heading and the size of the button.
Social Login by NDNAPPS Highlights:
No limit on the number of login or registrations to your website.
Daily statistics into the number of people who are using social logins.
Can integrate your website with numerous email marketing services like MailChimp.
Fully customizable, and can include your own custom CSS if you want.
Oxi Social Login -
Inactive

This simple app allows your visitors to register and log into your website with their existing social media accounts. This will increase visitor retention and improve conversions. There are six supported social media networks you can allow including: Facebook, Google, Twitter, LinkedIn, Amazon and Instagram.
The installation of the plugin is automated. So there is little for you to do. There is also a customization service that allows you to make the social login more aligned and integrated into your brand.
To help you manage registrations, you can see which users are using social login and add tags to them. This can help with marketing and offering a better level of customer service.
Oxi Social Login Highlights:
Simple, unintrusive Shopify social login app for your website.
Easy to install and use.
Reports and customer management for your store.
Allows social login for the six most popular social networks.
Enhancing User Experience with Social Login
Streamlined Login Process
The integration of social login options on an eCommerce platform is not just a trend but a significant upgrade to the user experience.
Customers are provided with the convenience of logging in with their existing social media accounts, eliminating the need to remember multiple passwords or go through lengthy sign-up processes. This ease of access is instrumental in reducing cart abandonment and enhancing the overall shopping experience.
Customizable Interface
A customizable interface allows store owners to tailor the social login icons and overall aesthetic to align with the brand's identity. This customization ensures a cohesive and intuitive user journey, fostering trust and encouraging engagement.
The ability to inject custom CSS codes offers a level of flexibility that caters to a diverse range of design preferences.
Data Collection and Analysis
Social login apps not only streamline the login process but also serve as a valuable tool for data collection. Store owners can gather insights into customer preferences and behaviors, enabling personalized marketing strategies.
The ability to track and analyze user interactions paves the way for targeted campaigns and enhanced customer engagement.
Key Features of Top Social Login Apps
Easy Integration and Management
Top social login apps offer easy integration with popular social media platforms, enabling customers to log in with just a few clicks. The setup is straightforward, with no need for manual installations or coding knowledge.
Store owners can manage social logins efficiently, with options to enable or disable specific platforms as per the business needs.
Security and Privacy
Security is paramount in the digital landscape. Social login apps ensure that customer data is handled with utmost security, adhering to stringent privacy protocols.
Customers can confidently log in, knowing their information is secure. The apps also comply with legal requirements, ensuring both the business and its customers are protected.
Enhanced Customer Engagement
By offering a simplified and secure login process, social login apps enhance customer engagement. The convenience of using existing social media accounts to log in encourages users to explore the store, leading to increased dwell time and potential conversions.
The apps also facilitate the collection of customer data, enabling personalized experiences that further boost engagement.
Conclusion: 13 Best Shopify Social Login Apps
Social logins have proven to give companies the ability to increase registrations and sales on their sites. Using one of the Shopify social login apps can help you, therefore, to increase the reach of your website without too much work. So which of the ten options we highlighted will you use?
Click here for a detailed post on how to login to the Shopify admin.
FAQs
How secure are Shopify social login apps?

Shopify social login apps prioritize user security, employing robust encryption and privacy protocols to safeguard user data. Users can confidently link their social media accounts, ensuring that sensitive information remains private and secure.

Is there a limit to the number of social media platforms that can be linked?

Users can often link multiple social media accounts to their Shopify store, enhancing accessibility and convenience. There's typically no limit, but users should review each app's specific features and limitations for a comprehensive understanding.

What data can be collected through social login and how can it be utilized for marketing?

Social login gathers valuable customer data such as email addresses, preferences, and social behaviors, enabling personalized marketing and increased customer engagement.
Avi Klein
Vast experience in the online world. Shopify Expert, SEO expert, Web developer and consultant to several online companies. Read more about
our approach
to reviewing themes and apps.