The Top 11 Shopify Sticky Add To Cart Apps – [2023]
Last modified: February 9, 2023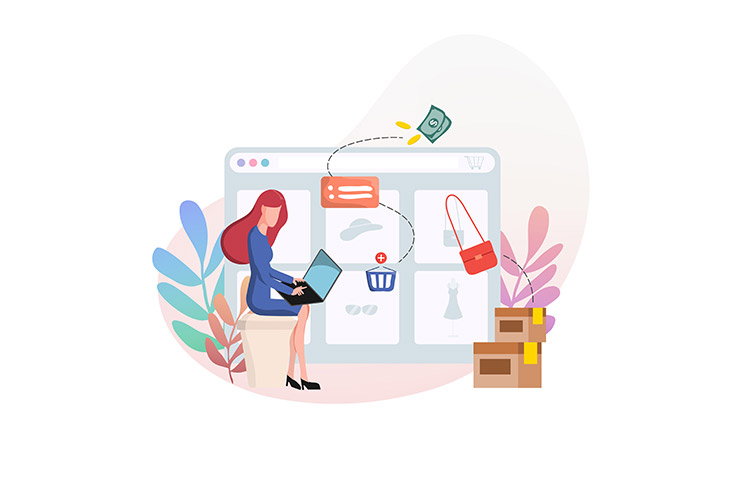 One of the biggest reasons why order values aren't as high as they could be is because website visitors aren't encouraged enough to add products to the cart. There are numerous reasons for this and it would take more than one Shopify App to fix the issue. However, there is one tactic that is often ignored: making the add-to-cart button more visible.
There are things that you can do about this. For one, you could use a cart animator. These are very useful, but once the add-to-cart buy button has disappeared, the benefit is lost. Another option is to use a Shopify sticky add to cart app. This is where your add-to-cart button moves down the page as your user scrolls so it always visible.
This has been proven to grow your sales and increase revenues and profits.
What Are The Benefits Of The Shopify Sticky Add To Cart Apps?
There are numerous benefits of the Shopify sticky add to cart apps. For one, it increases the conversion rate. Another is that it makes the shopping experience much better for the visitor. The happier they are the more likely they are to spend more with you and more frequently.
Another benefit is that you can have longer, better descriptions that can help increase sales more.
So what are the top apps we recommend for a Shopify add-to-cart button?
Filter between free and paid
Sticky Add to Cart + Animation

This free app is highly rated by users and it really does help you sell more on your website. When you have a long description page for products, the add-to-cart button will disappear. This can lead to customers bouncing from your store and lost sales for you. This app can prevent this. The sticky add-to-cart function in this app will keep your add-to-cart button on-screen and increase the chance that users will click on it.
The add-to-cart button can also be customized to closely match your brand, making it seem more integrated with your store. And the app also includes animations that can be applied to the add-to-cart button that can wow customers, improve engagement and give shoppers a great experience.
When items are added to cart, a confirmation bar appears telling customers what has been added. This can be reassuring for customers and if items are out of stock, there is another 'out of stock' bar that will appear. With all the features included within the app, your checkout process can be vastly sped up.
This can help with improving conversions and reducing abandoned cart rates.
Sticky Add to Cart and Animations is also mobile responsive, making it the perfect option for all stores and especially those who get a lot of traffic from mobile traffic.
Sticky Add to Cart + Animation Highlights:
A free app that helps with conversions and reduces cart abandonment.
Fully customize your sticky add-to-cart button so it can match your store's branding.
Keep the customers attention with aesthetically pleasing animations.
Mobile friendly design that will display the add-to-cart button perfectly on all devices/screen resolutions.
Fly To Cart Animation Effect

This great app offers numerous functions. There is a great sticky cart option, that allows the visitor's cart to be displayed, no matter how far down the product page the visitor goes. This improves the conversion ratio and reduces abandonment of the cart. It can also improve the experience of users as they don't add products to the cart they already have because they can check what is in there. With this option you can choose the background color of the cart and the product counter.
It has a fantastic add-to-cart animation that goes beyond the average bounce or dance. This app actually makes the product 'fly' into the customer's cart from the original product image position. When your site is using the sticky cart, this doesn't matter, the motion will still work. Customize your add-to-cart button animation with lots of options. This includes whether the image is transparent during the 'fly' or whether the customer is taken to the checkout page afterwards and the speed of the animation.
When a product is added to the cart, there is a popup message that confirms that the product has been added to the cart. This is a little reassuring touch that customers tend to like and can reduce cart abandonment.
Finally, there is a great option to show the add-to-cart button on all products in collections. The 'quick buy' option speeds up the purchasing processing. If you've also enabled the fly-to-cart option, the product will still fly to the cart after the customer has added the product.
Fly To Cart Animation Effect Highlights:
Create a pleasing experience for your audience that encourages higher sales.
Animations are simple, but aesthetically pleasing.
Edit the text of the popup that notifies the customer that the item has been added to the cart.
Helps to reduce the cart abandonment rate.
Flocart ‑ Sticky Add To Cart
Flocart Shopify App is the best way when it comes to a comfortable and quick way to up your store sales in a short period of time.
The convenience of this app is that it contains two cornerstone features: a floating bar and a sticky cart icon. The good news is that you can fully customize the positions, colors, sizes and shapes of the map and bar. In addition to this, there are ready-made presets for every taste and preference and they can be turned on in a couple of seconds.
Sticky cart is a cart icon, clicking on which displays a side cart with information about the collected products and a checkout button, which replaces the default Shopify checkout.
You can also choose an alternative option – a horizontal floating bar, which can also collect items, display their prices and discounted prices. There you can also change the size of the product and pick their quantity.
The app's settings are made in stylish colors, where you can quickly adjust the existing parameters. It is especially worth noting that you do not need to return to the site every time to see the changes – preview mode will show you each setting in action right from the settings window.
With Flocart, your customers will be satisfied and engaged, which is a direct route to sales in your online store.
Flocart ‑ Sticky Add To Cart Highlights:
A Sticky Mini Cart makes the whole shopping process enjoyable. Your customers will be happy with such a feature.
Floating Shopping Bar. If you for some reason prefer not to display the slide cart, you may look at the floating horizontal bar, which takes less space and is displayed on the bottom of the shop page by default (you can lift it on the upper corner too). Both features reduce the extra clicks and hence save your customer's time.
Live Preview. This feature gives you the way to see your custom changes and configuration live on the right side of the settings section.
Shipping. Shipping price is calculated automatically if you set it up preliminary,
Premium Support. The support solutions are fast, polite, and efficient.
Full customization Options. Flexible elements customization is one of the prominent features of Flocart – Sticky Add To Cart app.
Sticky Cart+ Fly Cart + Drawer

This cart button animation app will help you to increase customer conversions through many different features. The first is the fly-to-cart animation that makes the product fly from the image into their cart. This will wow customers and looks really impressive on a site. The app also redirects the customer to the cart page immediately after the product has been successfully added to the cart.
And you can increase the chances that the customer will see this by having a sticky add to cart bar and button on your product pages. These are really effective when you have product pages that are long, with a great story or lots of product description to explain the benefits of your brand to the audience.
In addition to this, the cart can be displayed whether the customer goes with the stick cart. The floating cart is displayed on all product page. This will display the item and the quantity that the customer has added to their cart. You can customize the look of the sticky cart with different colors for the background, text and change the icons to make the cart more aligned to your brand.
Sticky Cart+ Fly Cart + Drawer Highlights:
A fantastic app that is free for Shopify store owners.
Has lots of functionality that can help increase sales and conversions.
A nice animation that improves the engagement rate of your store.
Sticky add-to-cart buttons to increase conversions.
Vitals

Vitals is one of the best apps that can be added to your Shopify site. The app isn't just one app though, there are forty plus functions included. These functions are also powerful, giving your site the potential to succeed. One of the most impressive features is a wheel of fortune style function that allows you to gamify the shopping experience for your website visitors. It also offers ways to collect reviews, SEO aspects and more.
The app does have a sticky add-to-cart option, that allows the button to travel down the page, as your visitor scrolls down. Combined with other functions that can be added to your website, this can be a significant way for you to improve your website's conversion rate, increase sales and improve profits. The add-to-cart button can also be animated to make it more alluring to your website visitors.
It can help across your store from SEO to customer service and more and with the functions mentioned above, you can really improve customer engagement on your store.
Vitals Highlights:
More than forty functions to help you grow your Shopify store and earn more revenue.
Amazon-like frequently bought together app to help improve revenues.
Includes SEO aspects to help you rank your website.
A sticky, animated add-to-cart button that can make it hard for customers to resist adding the product to their cart.
Sticky Add To Cart BOOSTER PRO
This app adds not just a sticky add to cart bar that floats down the page as the customer starts to scroll down, it also adds a sticky cart. The former of these helps the customer add products without having to search for the add-to-cart button. This increases the conversion rate and improves the chances of a sale.
The sticky cart is an important feature. It continuously displays the user's cart at the top of the page so the visitor can see what they've got in their basket. This stops them adding items in too many times, which can be frustrating.
The app also has a skip cart function that enables the 1-click checkout option for customers. This can speed up the purchasing process that reduces cart abandonment. To aid with this, there is also a quick-buy button that can be added to product listings. This allows customers to buy products from any page including the homepage.
This app is very intuitive. It will adapt so that the buttons match your current store's branding and looks like an integrated part of your store. And if you want to have some seasonal joy in your buttons, there are festive options for numerous annual holidays like Halloween, Christmas and Valentine's day.
Sticky Add To Cart BOOSTER PRO Highlights:
A sticky add-to-cart button and cart is easily added to your store.
Buttons and carts can be customized so they look native to your store.
Quick buy button to speed up checkout processes.
Buttons can have themes added to them.
Ultimate Sticky Add to Cart

This adds a simple, but effective add-to-cart bar on every product page that floats down as the user scrolls down the page. This makes it more likely that the customer will add the product to their cart and complete a sale. You can also improve conversions with the 'Buy Now' button that enables one-click checkouts.
This app also helps you to recover abandoned carts thanks to Facebook Pixel ID, Pinterest Tag ID, Snapchat Pixel ID and more. These allow you to track visitors to your site. You can then use adverts on these platforms to bring them back for them to continue shopping with you. Of course, ensure that you're following all GDPR laws and telling customers that you're using tracking cookies before enabling this (if you're attracting visitors from the EU).
There are also some great analytics available. You can see which products get the most clicks and which are on trend at the moment. Plus this app works as well on mobiles as it does on desktops.
Ultimate Sticky Add to Cart Highlights:
Mobile ready app that displays the sticky add-to-cart bar perfectly on all devices.
Can track users so you can remarket to them later.
It takes two minutes to setup and there is no need for a developer.
A buy now button that allows you to speed up processing.
Sticky Add to Cart Button PRO

This app has lots of functionalities that can make your cart much more effective for you. It will improve the experience for your customers and help you to generate more sales. There are three types of carts that you can implement on your store with this app, these are: cart drawer, floating cart and dropdown cart. These are great options for your business and they can improve sales.
The sticky add-to-cart bar is a great option. It adds a horizontal bar that stays at the top of the page with the add-to-cart and checkout buttons at the top of the page. These options are continuously on display, no matter how far down the products' page the customer goes.
There is also a quick-buy option that can be added to the store. Finally, there is a cart animator with the app. This will attract attention of the visitor and improve conversion rates.
Sticky Add To Cart DRAWER PLUS Highlights:
Lots of features to improve conversions rates.
Floating bar that will follow your audiences as they scroll.
Works on both desktop and mobile devices.
Quick-buy option to speed up the purchasing process.
Sticky Cart by Uplinkly
This app automatically installs a sticky cart and add-to-cart to your product pages so that the buttons can always be seen. This allows your customers to add the products to their cart wherever they are on the page. This should improve conversions and increase revenues.
This app is simple to install and you don't need any expertise or coding knowledge to get started. You can customize the color schemes to match your site's branding. This app is fully optimized for mobile devices, so it will work on all devices, helping to increase sales regardless of what device they're using.
Sticky Cart by Uplinkly Highlights:
Adds a sticky add-to-cart to the product pages.
Optimized for mobile devices.
Advanced analytics added in.
App support provided.
Sticky Cart by qikify
You can have the sticky cart added to all pages of your website. This makes it easier for customers to get from any page on your website to the checkout. It enables faster purchasing, better customer experience and less cart abandonment.
There is also a great sticky add-to-cart bar that will follow your audience down the page as they scroll down. This will increase conversions. The bar can also be customized to match your branding.
This app is easy to install, use and maintain. It will help your brand build a strong sales funnel, increasing revenues and generating more profits.
Sticky Cart by qikify Highlights:
Adds a sticky add-to-cart button to your product pages so customers can easily add products to cart.
A floating cart page can be added to any page for quicker navigation to your checkout.
A mini-cart is enabled to allow for easier purchasing.
Works on all devices and screen resolutions.
Final Word: The Top 11 Shopify Sticky Add To Cart Apps
When you want to increase conversions there are lots of options available. However, don't ignore adding a Shopify sticky add to cart button/bar to your website. This can make the whole transaction easier for your website visitors and improve your brands image. The above 11 apps are great options, so which will you choose?
Avi Klein
Vast experience in the online world. SEO expert, Web developer and consultant to several online companies.
Read more...
. Read more about
our approach
to reviewing themes and plugins.