The 10 Best Shopify Themes for a Services Brand
Last modified: May 26, 2023
#
Image
Name

Get a Free Custom Shopify Store
1

Booster

2

Artisan

3

Plain

4

Startup

5

Kinder

6

Ira

7

Blockshop

8

Highlight

9

Express

10

Handy

Show More
When looking for Shopify themes for a services based business, you need to carefully think about which theme you're going to use. Some services based businesses can also sell products, but not all of them. Therefore, you need to carefully look at your options.
What are you looking for in Shopify Themes for a Services Website?
There are many things that you need to look for in Shopify themes for a services brand. You'll want something that offers you visibility on Google and other search engines. There are many aspects of SEO that are important including speed and meta details. Though you will probably need an SEO app to help you.
The importance of SEO can be highlighted by where users click on SEO result pages. About 75% will go to the top three results whereas only 2.5% will go to the 10th position. Therefore, ranking in the top three is really important if you want to succeed.
Speed is vitally important. There are numerous reasons for this. The first is that it helps the ranking of your website. Another reason is that speed directly correlates to your revenue. For every second that your website takes to load, you will lose about 7% of your revenue. With a faster speed, you can monetize your website.
Many websites take between 8 and 11 seconds to load, which means that they can lose somewhere between 56 and 77% of their potential revenue. These websites can double or triple their revenues just by using a Shopify theme that loads within four seconds.
So what are the best Shopify themes for a services website? Here is a selection of ten of the best options.
Filter between free and paid
Booster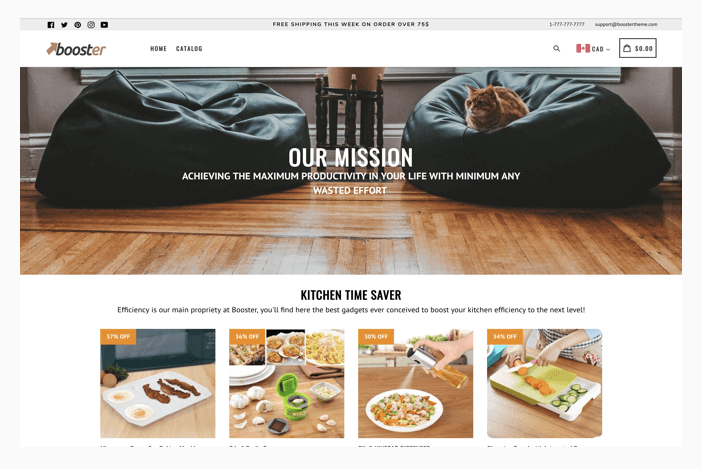 Booster is one of the top-rated Shopify themes that are available for your website. It is more than just a theme, it is a complete toolkit to help you turn your website into one of the best sales platforms available. The developers reckon that those who use this Shopify theme can save your business up to $3000 per year in app subscriptions.
There are numerous functions and features that are able to grow your business with success. For instance, there are ways to add urgency to your store which can increase your website's conversion. Or you can take your website international with a currency converter.
There is social proof and you can communicate with the audience with ease. It takes just minutes to add a live chat feature to your website. This will allow visitors to speak to you which can help you build sales on your website.
The theme is really fast. The page loading times can be less than one second. This can improve traffic, revenue and ranking on Google.
Booster Highlights:
You can save more than $3000 on apps with all the functionality that is included.
This theme is really fast, with pages loading within a second.
You can improve ranking on search engines for higher levels of traffic and more revenues.
Mobile-friendly design, your website can be seen on any device including mobiles and desktops.
Artisan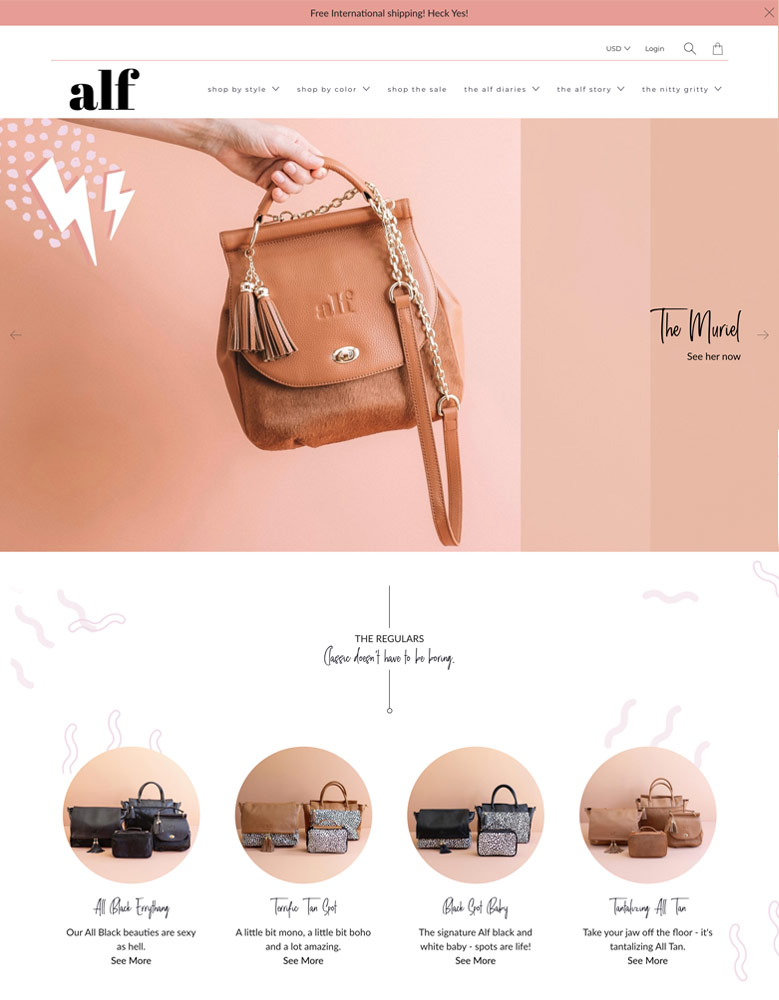 Artisan has three styles that are perfect for any niche and can be used for your services business. These styles are the perfect starting point when it comes to designing your website. The theme has all the features and design elements that can make it a great choice for many businesses. One of the best features is a pricing table that is perfect for the service industry. This can compare service plans against each other.
To help you draw the audience's attention on your website, you can feature particular services on a collection page. Building trust with your audience is easy with the testimonial section. And if the customer has any further questions, you can engage them with a customizable contact form.
Artisan Highlights:
There are an aesthetically pleasing set of styles that can be used for your website.
Draw attention to specific services on your website with the use of a featured service element.
Build traffic to your website with SEO features that help you rank higher on Google and other search engines.
This is a fast theme that allows for fast loading on every page.
Plain
Plain has a lot of features and elements that make it a great option for many niches. The aesthetically pleasing design is hard to ignore and with the super-responsive design, you can be sure that your website will look good on any device.
To help you establish your branding, there is an option to upload your existing logo to be used on your website and as a favicon. If you don't have a logo already, you can use the inbuilt logo designer to create a text-based logo for your website. This will help you to rank higher on Google.
You're able to customize this Shopify theme with ease. For instance, you can match the background of your website with most colors, including those of your brand. This can help you align your website to offline activities that can help convert customers who already know of you. There is also the opportunity to adjust the call-to-action buttons. Color and text changes are easy to implement.
Plain Highlights:
There are lots of menu options that allow you to build better navigation across your store.
Social media integration allowing you to keep in contact with audiences across all your platforms.
The theme is completely optimized for search engines for better search performance.
There are lots of features embedded within the theme to help you improve revenues.
Startup
Startup is one of the best themes that allows you to sell services on Shopify with ease. This theme allows you to promote your services and any complementary products with ease. This is a great theme because it has been designed for those who want to advertise just a few services.
The theme is very customizable with a modular-style design that is perfect for those who are new to website design. There is no trouble in getting started as everything is so easily laid out and changes are just a few touches of a button or clicks of a mouse. To help you get started, there are four different styles that can give you a basic design and support your development of the website. Any of these styles can be a great match for your services website.
The relationship with your customers is very important. There is an engaging customer testimonial section that can help you promote what past customers have thought or experienced with your brand. This can be enhanced with another review app, but it isn't necessary.
To help make your website unique, you can showcase your services with a wide layout. This will require you to have a large image to display what you want with the website. This can be important as images can tell a story and help you convert more visitors.
To grow your business, there are video functions that can be integrated with the theme. You can use one video on the homepage. The video has to be hosted on YouTube or Vimeo. Videos have been known to help increase sales on the website.
Startup Highlights:
Optimize your website for any device allowing for the perfect display of your website regardless of whether the user is on their desktop or mobile.
The theme has been optimized for all search engines to help you rank your website higher and get more traffic.
You're able to use free, professional images that you can use that are supplied by Burst.
Choose from four basic styles that can be easily customized, perfect for a new website owner/designer.
Kinder
Kinder is one of the best themes for those who are looking for a services website. It has the perfect options to make your services stand out with bright colors and engaging designs. Kinder has been specifically designed for child-centric businesses, but there are lots of elements that make it available for all niches and industries. As most service-based websites have blogs, this is another good theme because there are great blogging features.
The blogging elements are simple but effective. By publishing more than 15 blog posts per month, you can increase traffic and lead generation on your website with ease.
To help improve the experience of the visitors on your website, there is a slider function that allows you to promote numerous services, sales and blog content within the smallest space on your website. If you sell services internationally, you can also use the currency converter on your website.
There is a great sorting functionality that can support customers looking at your services. Customers are able to rank services and highlight the services that are most relevant to them. This can help you reduce abandoned carts on your website.
Kinder Highlights:
Blog aspects to help improve the engagement between you and your visitors.
Rank higher on Google with good SEO optimization and a great blog.
A highly responsive website theme that allows your site to look great on any device.
There are online chat facilities to engage audiences who want to talk about your services.
Ira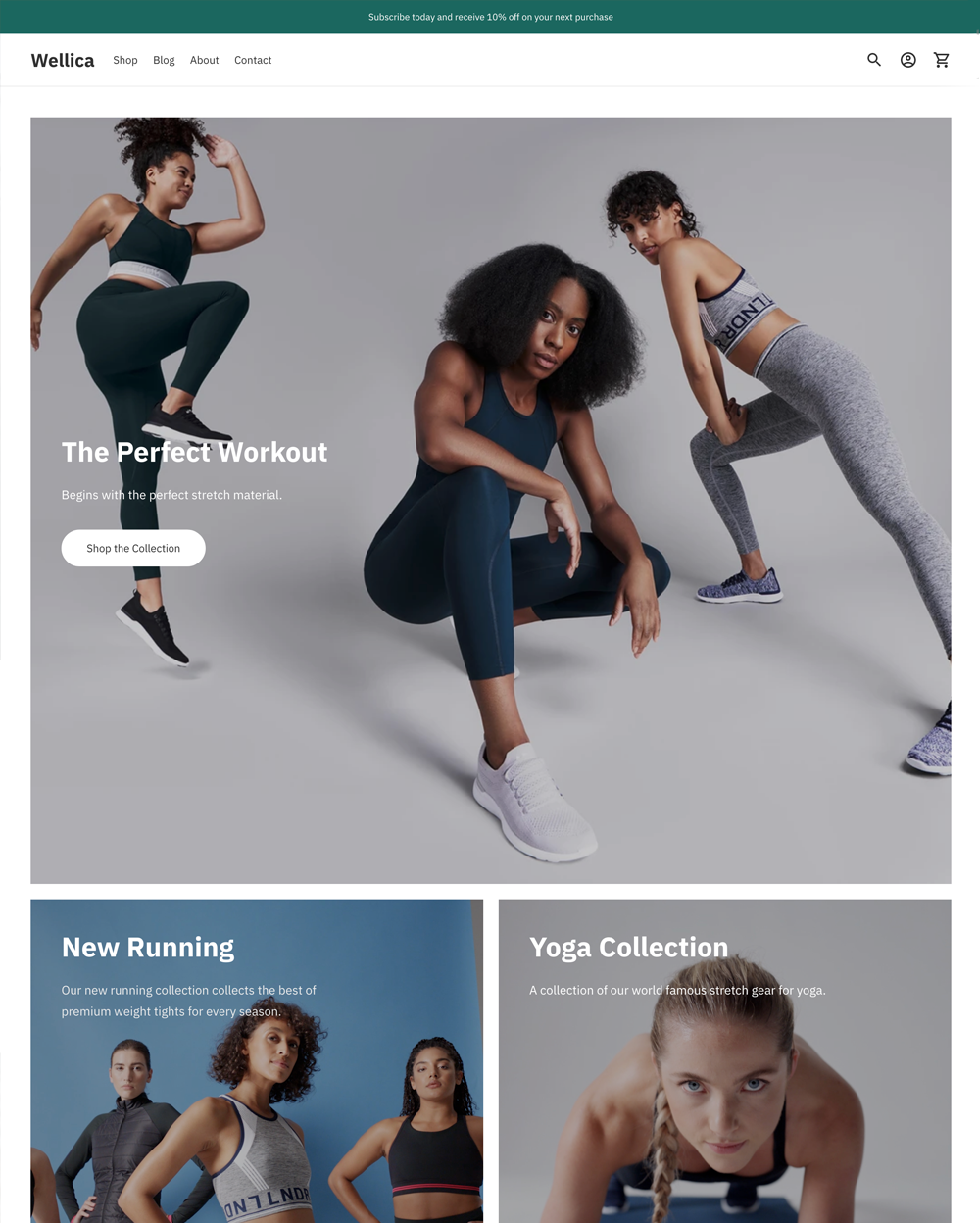 Ira has been designed for visual storytelling, which can be really good for those who are selling services. You can use lots of images within your blogs or services pages to grab the attention of your audience and get them to stay longer on your website. And there are two Ira's two styles, this can help you showcase brand imagery and services with ease. To help you further grow your presence on your website, you can have a slideshow with video options to help you extend the story of your brand.
To support your social media output, there is a full-width Instagram feed. This can showcase your latest content and can be a great way to build your engagement following on social media. To help with engagement on your blog, there is a way for you to collect comments on your website through Disquis.
Customers can also add to their cart and view what is currently in their cart without ever having to leave their current page. This is through a beautifully rendered slide-out cart.
Ira Highlights:
Two great menu options include a slide-out sidebar menu or a top horizontal menu.
There is a lot of functionality with the theme that allows you to have a good blog.
Tell the story of your brand with visuals including videos, Instagram blog posts and more.
Use free stock images from Burst to help build visual aspects on your website.
Blockshop
Blockshop comes with four unique and aesthetically pleasing styles to help you build a fantastic website that can help you sell your products. A lot of the features are image and video-based, which can be very important for your services. They're also good for promoting a blog on your business.
To help you make the most of your brand, you can have a homepage video that can help you tell the brand story. The video must be hosted on YouTube or Vimeo platforms. This prevents you from losing out on website speed that can impact your website's ranking.
You can utilize the wide layout that can support the use of most imagery that can be associated with your brand. The stunning images can look big, bold and beautiful. This can improve your attractiveness on the website. You can also have multiple slideshows on your homepage or you can integrate your social media feed to market to your customers and followers. These feeds are perfect for promoting your latest content, attract new followers and build leads to your business.
There is also great navigation options for your website. For one there is a great multi-column menu option that can have a drop-down element to it. This can really help your customers find what they're looking for.
Blockshop Highlights:
Optimized for search engines, so you can be found on Google and other search engines.
This is a responsive theme that allows your site to look great on any device.
Perfect for those looking for high engagement with lots of touchpoints on the website.
You can use free stock images from Burst for better content use.
Highlight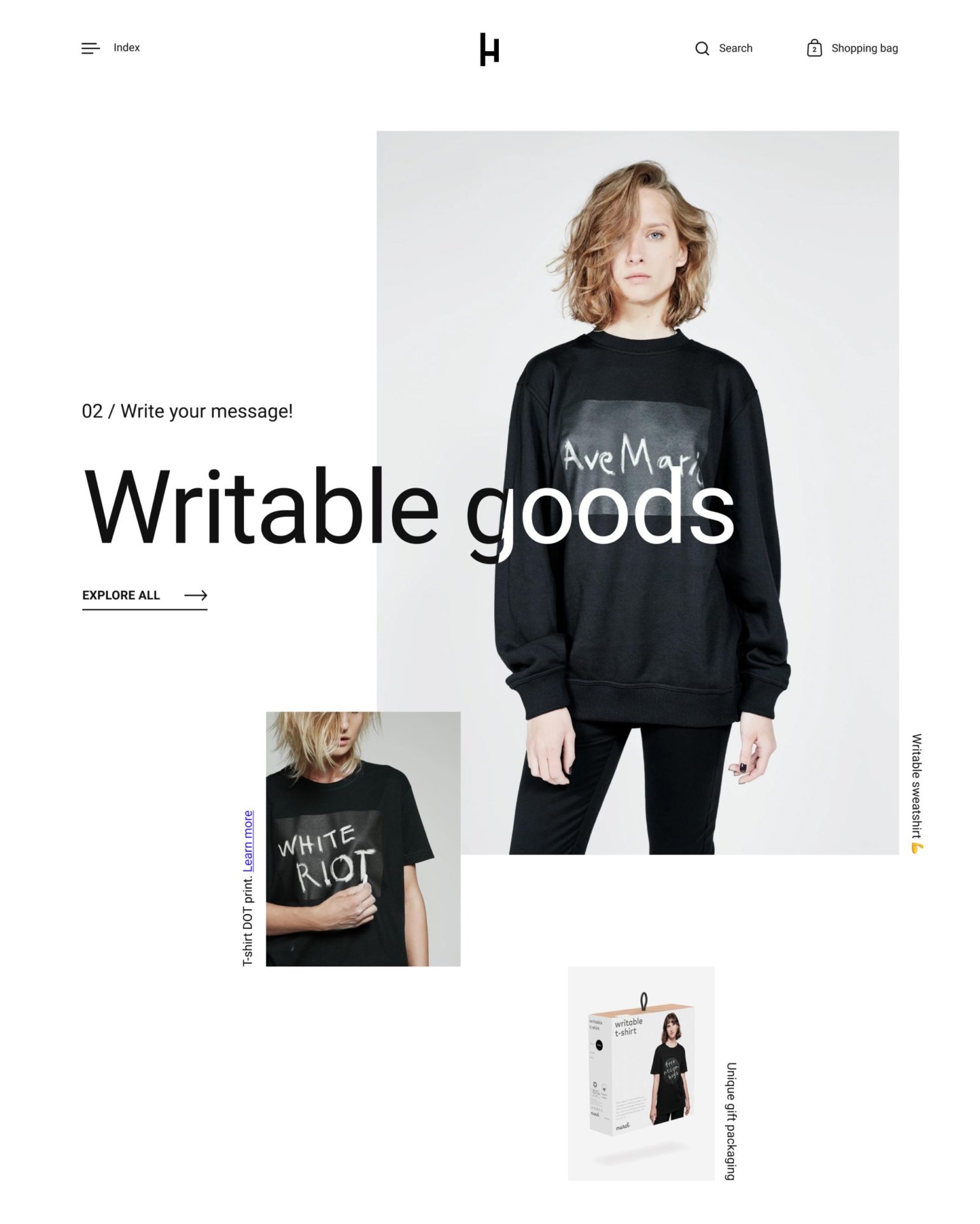 Highlight is a great option for all services based businesses. There are great designs that can be created for your business' website that can include lots of great interaction points on your website. The theme has been designed for those brands that have few services to sell. To help you sell there is a parallax vertical slider that can look really creative and interesting. It also ensures that customers don't miss out on a thing.
There is also an asymmetrical product grid. This can allow services to stand out on layouts that you create and you're able to enrich service descriptions. This can include highlighting key product features or benefits with a perfect image slider or some icons.
The app also includes features to allow for longer-form text. This can help you tell visitors more about your services and why they should buy from you.
Highlight Highlights:
Minimalist design that utilizes a lot of white space to concentrate your audience's attention.
There is an asymmetrical product grid to promote key services on your website.
Optimized for speed and search engines.
Utilize lots of great features to build your website with ease.
Express
This free theme has been optimized for one-page stores that are wanting to sell just a few services. Therefore, it is the perfect theme for most businesses that are offering services. The theme is also perfect for audiences who might be on the move, with a mobile-first design.
When it comes to buying on your website, the theme includes a slide-out cart and a quick buy feature.
The theme is very aesthetically pleasing and can be easily customized. The design can be optimized for all search engines, helping you to get more traffic from Google and others.
Express Highlights:
Free theme, great for those who are on a tight budget.
Slide-out cart and quick buy options.
Aesthetically pleasing designs that are great for those who want to make a positive statement.
Great for services or those who have very few products.
Handy
Handy was specifically designed for those who are browsing the internet with their mobiles. Therefore, you can be sure that your website will appeal to a larger audience and rank well, as mobile-friendliness is really important to Google ranking and more.
The theme allows you to have a search focused menu that allows customers to find the service or product that they're looking for with just a few keywords. There is also a great multi-column menu that allows you to organize your website's navigation that makes it easier for your customer to find what they're looking for.
To help customers find what they're looking for, you can utilize the great sticky contact bar. This bar will scroll down the page with your visitors. With the store hours, location and stylish set of contact icons, keeping in contact has never looked so aesthetically pleasing.
Handy Highlights:
Lots of menu options to help you get visitors to the right place on your website.
Optimized for all devices, so customers can browse using any device.
There are three aesthetically pleasing styles that you can use on your website.
Search focused menu that can allow customers to find what they want on your website with ease.
Final Word: The 10 Best Shopify Themes for a Services Brand
If you want to use Shopify for your services business, then you need to use one of the Shopify themes for a services business. There are numerous options with the ten best listed above. Which one of the ones will you use? Let us know in the comments below.
Avi Klein
Vast experience in the online world. Shopify Expert, SEO expert, Web developer and consultant to several online companies. Read more about
our approach
to reviewing themes and apps.