12 Best Shopify Video Maker Apps [Sep, 2023]
Last modified: September 3, 2023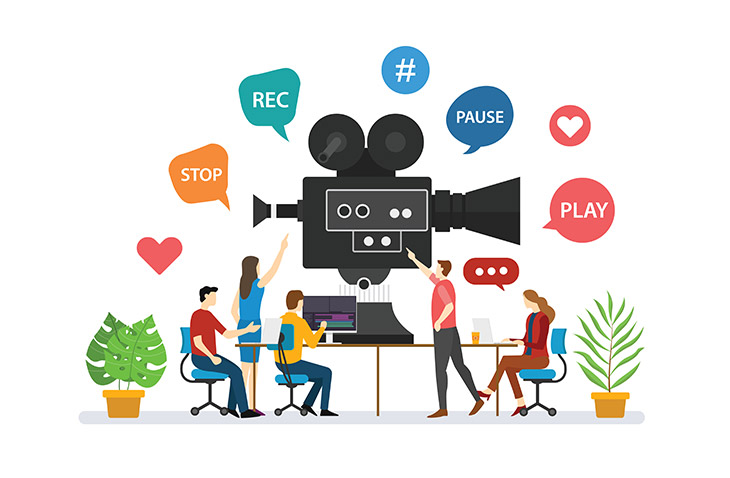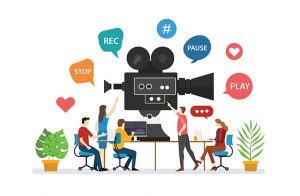 #
Image
Name

Get a Free Custom Shopify Store
1

Promo.com ‑ Promo Video Maker

2

Text Video Maker by Typito

3

Instant Product Video Ad Maker

4

Videofy ‑ Make Product Videos

5

YouTube + Vimeo Video Slider

6

VideoFy

7

Shop Video Maker

8

YouTube + Vimeo Video Gallery

9

Easy Video ‑ Product Videos

10

YouTube + Vimeo Video Gallery - Inactive

11

Octovid - Inactive

12

Vizard - Inactive

Show More
When it comes to improving conversions on your website nothing performs better than adding a video. Videos can be lifestyle based, showing how your products/services improve the lives of buyers, or product based, showcasing features and benefits. However, if you don't have great video software, you can use a Shopify video maker.
What Is A Shopify Video Maker?
A Shopify video maker is a tool that can take current images, those uploaded, text and sometimes audio to create a video. This can then be placed on your website, often on a product page, to increase engagement, build trust and increase conversions.
There are a few great video makers on the Shopify app market. Some of these are free, or have free plans, and others require a regular subscription. It depends on how much you're looking to invest into your videos with what app you choose.
How Can Videos Help Your Branding?
There are many ways that videos can help your brand on Shopify. Videos are linked to higher conversions rates. As many as 9 out of 10 customers say that videos help them make a purchasing decision. In addition, videos can be used on social media to improve your engagement rates. Finally, video has been linked to high search rankings on Google.
Of course there are issues that can be found on some platforms. Videos on WordPress sites can sometimes slow them down. That is why so many websites use YouTube to host videos and link to them. However, due to the structure of Shopify, you can actually host videos on your website without a loss in website speed.
Videos are a great way to boost conversions. Product videos are able to improve sales by about 80%. Many customers (71%) prefer to see a video of a product than read about it in a product description. And it is estimated that more than half of all internet usage will soon be people watching videos online.
Businesses are also finding that video is a really useful marketing strategy. Just under 90% of businesses report a positive impact on their business when they utilize video marketing. About 93% of businesses using video have also gained new customers thanks to their video marketing efforts.
If you're looking to increase sales and conversions on your Shopify store, using a video maker is a smart move.
Here are some of the best apps you can use on your website:
Filter between free and paid
Promo.com ‑ Promo Video Maker

This app allows you to create videos for your store, products and more automatically. All you have to do is select the type of video you want to create and what products you want to include and the app will do the rest of the work for you.
This automation allows you to create video content on your site with very little effort and then share those videos across the internet.
Promo is a very well respected company and has a strong support base. Their research has found that more than half of all visitors want to see a product in a video before they complete a purchase. And with automation, you can save time.
Promo.com Highlights:
Automatically creating videos from images and text you already have.
Can share videos across numerous mediums.
Can have different types of videos suited for your specific needs.
Simple to use.
Text Video Maker by Typito
Create branded videos with this drag-and-drop video editor. The easy-to-use maker is compared to Canva, but for videos and sharing them is easy. You don't need any specific skills in order to use this app, and the results can be very stunning.
The app has already been used by more than 90,000 users across the world to generate more than a quarter of a million videos. You can use the app to create numerous types of videos including instructional videos, product promotional video, testimonial videos and Instagram story videos.
To help you get started, there are more than 500 motion graphic templates. These include a range of text animation effects to impress audiences. Once you've finished, you can choose from more than 20 video formats to share across social media and other platforms.
Text Video Maker by Typito Highlights:
Used by more than 90,000 users across the world.
More than 20 different video formats that allows your video to be shared across platforms.
More than 500 motion graphic templates to use.
Easy-to-use, drag-and-drop video builder.
Instant Product Video Ad Maker

This is a great Shopify video maker app that can help you to generate the best product videos for promotion. These can be used across your website on product pages or through social media channels like Facebook and Instagram.
There is a lot of automation with this process. You can choose from numerous pre-built video templates and then create a video within a few clicks. You can add audio to your videos for additional engagement and to add professionalism to your videos.
Instant Product Video Ad Maker Highlights:
Use any of the pre-built templates to start your video.
Create your video in minutes.
Share on social media channels.
Add audio to your video for better results.
Videofy ‑ Make Product Videos

Videofy has lots of unique features that make it a great option for those looking to uplift revenues on their store. You can bulk create videos automatically to be shared across Facebook, YouTube and on website; this saves you time from making them one-by-one and through traditional video software.
With the right adjustments, you can create videos that really promote your website and help with social media engagement and SEO. And customize your videos by branding them with your own colors, font, logo, store name and other options.
You can also use licensed music within the videos to enhance the professionalism of the video. There are templates to use that make your videos a lot easier to create and quicker.
Videofy Highlights:
Improve social media content and SEO results with branded videos.
Use templates and licensed music within your videos.
Brand your videos with numerous customization options.
Bulk create videos to save time.
Video Gallery Apps For Your Site
If you prefer to have your videos hosted on YouTube or Vimeo and created on another piece of software, then you will still need a way for your website to showcase those videos. Here are some of the best apps that can help you showcase your branded videos.
YouTube + Vimeo Video Slider
You can insert a slider of videos anywhere on your Shopify site with this app. This can help you provide support to customers, showcasing how to use your product as well as display customer testimonials and product features. This great video gallery app therefore allows you improve conversion rates and increase engagements with pages.
To move customers to the next stage in the sale process, you can then add custom buttons and descriptions into the videos. The button could lead to product pages or another page.
All videos can be auto-played upon the customer arriving on the page. To make them match your branding, you can customize them inside your site, so their branding is better. And if you have more than one video you want to play, having the slider is perfect as you can showcase numerous videos in one space. Moving from one video to another is easy and you can customize the transition animation.
You can use your videos from YouTube or Vimeo and even add their descriptions.
YouTube + Vimeo Video Slider Highlights:
Set the slider speed, so you can transition between videos at your desired pace.
Fully responsive, so will display well on any device.
Showcase your products.
Text can be any language.
VideoFy
This app will help you showcase your products with popup videos to increase conversion rates. Customers loving seeing videos of products in use, so this is a quick and simple way that you can offer them this feature.
You can easily upload videos, add any buttons you require such as a discount or offer, schedule the popup video to showcase at a given time interval or after the browser takes a specific action like leaving the page and then let the popup work. The ease at which this video editor works makes it a great option for those who don't have much technical expertise.
You can also analyze the results of your popup videos such as the number of clicks, time spent watching the video and the user's impression.
VideoFy Highlights
Simple to use, no coding required.
Showcase your products as a popup video.
Analyze your results.
Increase conversion rates.
Shop Video Maker

This app is designed specifically for Shopify stores. It enables you to make a promotional product video to place on your store to showcase key products. It is very easy to use and only requires a few steps so it will not take you long to set up a promotional video for your store.
To use Shop Video Maker you select the products you want to include in your promotional video, then add the provided background music!
Shop Video Maker Highlights
Customizable.
Include any number of products in your video.
Use video to increase sales.
Background music is available.
YouTube + Vimeo Video Gallery
Bringing your brand to life has never been easier than with this video gallery. Host videos from YouTube and Vimeo in a beautifully rendered gallery that also allows you to upload your own videos for inclusion. Because videos aren't always the best medium, you can also upload images to be inserted in-between videos to focus the attention of your audience.
Once customers have made a decision to take the next step along the purchasing path you can add a custom call-to-action button that will drive traffic to other pages on your site.
You can adjust the look of the video gallery by changing the spacing between videos, the layout, the video size, cropping and any borders you want. You can also have text in any language and be reassured that your video gallery is fully mobile responsive.
There are two levels of accounts with the app. The free has many of the features, but includes POWr branding. When you upgrade to the premium version this branding is removed from your videos. At the same time, you can add lightbox popups to let customers see your videos in better detail and add social media sharing buttons to your video gallery.
There are also better search facilities, allowing customers to find videos that are more relevant to them. You'll also unlock some premium features from other apps from the developer including Social Feed and Popup.
YouTube + Vimeo Video Gallery Highlights:
Fully responsive app allowing your videos to be viewed on desktop or mobile.
Redirect customers to the relevant landing page with call-to-action buttons.
Text can be in any language.
Upgrade for more features that can increase conversions for your website.
Easy Video ‑ Product Videos

Increase your conversions with some great product videos. You can assign any YouTube and Vimeo video to your site that will display in the product picture gallery. Therefore, you can improve the impression of your products to the audience and help them make important purchasing decisions.
You will need to add a product image alt tag when you assign a video to a product. On the collection page, the product will display a thumbnail. When they click through, the video can be displayed as an enlarged image. Or you can instruct your website to display the video in a popup window.
This is one of the easiest video gallery apps to use. You don't need to embed the app into any page, just grab the links of the videos you want to use and insert them into the app and it will do the rest for you.
Easy Video ‑ Product Videos Highlights:
Easy-to-use app, that only needs you to add links of YouTube videos.
Add videos to your product pages so they sell more.
Add alt tags for better SEO ranking.
Showcase videos in large images or popup window.
YouTube + Vimeo Video Gallery - Inactive

This app allows you to create an unlimited number of video galleries for your website. All you have to do, to create a new gallery, is add the links for the YouTube videos and then insert a snippet to embed it on a website page. There is no upper limit to the number of videos that can be within a gallery.
The video player used on your website is fully responsive, have hover effects and sort videos to the order that you want. To make your video player pop, you can add a border, shadow or any custom CSS you want.
This app makes a great option for those that want to showcase products, educate customers or build trust by showcasing reviews. It is easy to install, and creating the videos is a simple process that requires no coding knowledge. Just have your videos uploaded to your YouTube account.
YouTube + Vimeo Video Gallery Highlights:
Showcase videos from YouTube and Vimeo.
Make your player stand out from the page.
Unlimited number of videos in a gallery.
Control over where videos are placed on your website.
Octovid - Inactive

This video maker allows you to create video promotions within minutes thanks to an easy-to-use intuitive interface. There are templates to help you get started with your video and then you can add photos, titles and descriptions to add a story to your website.
You can then choose your brand's hex color to brand the video and you've completed your promotional video. The app is free to install, and you pay for videos as you publish them. This allows you to create numerous videos and then decide between the best videos without being charged for the unsuitable videos.
You can make the process simple by buying monthly credits to use.
Octovid Highlights:
Pay only for you publish, not what you create.
Templates are available to create the perfect video.
Use your own photos, text and more to create videos.
Get started within minutes.
Vizard - Inactive

Increase conversions across platforms, including Facebook and Instagram with Vizard. Vizard is an app that allows you to create videos within 30-seconds and three clicks. From there you can add the videos to your products' pages. This should help to improve conversions and revenues.
You can also attach videos to your Facebook and Instagram advertising or use the video on other social media channels, like Twitter. Finally, Vizard allows you to use your videos on YouTube and Vimeo on your products now.
There is also a mobile video app now that allows you to create videos on the go.
Vizard Highlights:
A mobile app to help you create videos on the go.
Use videos from YouTube and Vimeo on your website.
Use videos in Instagram and Facebook advertising.
Share videos across all social media channels.
Final Word: Best Shopify Video Maker Apps [Sep, 2023]
Videos are going to help your brand sell more online. Customers want to see them, Google wants them on your website to rank more and more than half of the website traffic is going to be video soon. There are two ways to get videos to your site.
One is to make videos on your site using images you have and other media to create unique videos that help you sell. Using a shopify video maker app is a great way to do this and can be a fun way to brand your site with video content. Most are easy to use and can help you get videos completed within minutes.
The other way is to create videos using other software and then upload them to YouTube or Vimeo. Then you can add these videos to your site using a video gallery app. These are great options when you've already built a large video library or want to include a review that customers has made and published on YouTube.
Of course there is no reason why you can't have both. A Shopify video maker doesn't stop you using a video gallery and mixing the two together can be a great way to improve conversions across your site. It might also help you get a mix of videos that can build confidence with your audience. So which app or apps will you use?
Avi Klein
Vast experience in the online world. SEO expert, Web developer and consultant to several online companies.
Read more...
. Read more about
our approach
to reviewing themes and plugins.