Shopify Wine Website: How to Create One
Last modified: May 26, 2023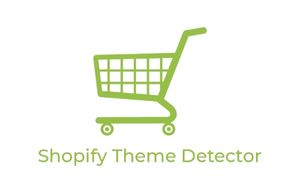 Are you looking to set up a Shopify wine website? Then you will want to make sure that you have everything for your online store. When you sell wine online there are specific things that you need to consider. So in this article, we will talk about how you can create the perfect wine store online, what apps might be good for you, and how you can improve your Shopify store so it can be a success.
Why Create a Wine Store using Shopify?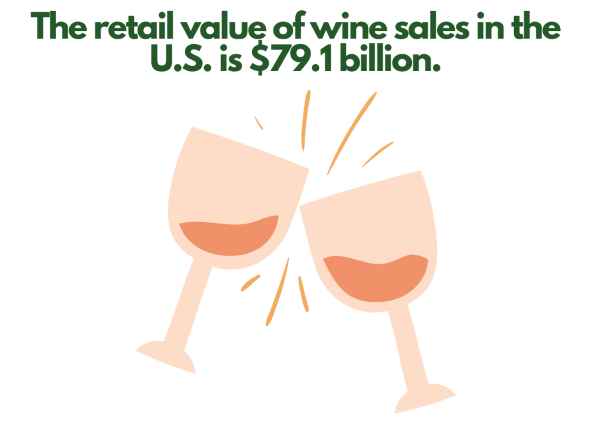 When you want to sell wine online, you need to consider lots of consumer demands, legal requirements, and more information. You can't simply build a Shopify store and expect the customers will come to you.
Luckily it is very easy for people to build a Shopify wine store. There aren't that many processes in building a Shopify store. And wine stores can be one of the easiest to build.
And with all the themes and apps that are available, you can reach lots of potential customers with ease. And the costs for a Shopify store can be relatively easy to understand. Shopify pricing plans are easy to sign up for.
How to Build a Shopify Wine Store
There are several steps to starting a wine store online. Here are those steps with some practical advice to make sure that you get the best for your website.
Step 1 - Choose a Niche
A wine store might seem like a niche, but there are lots of different specialisms that you can go through. Your online store could be known as a liquor store, for instance. However, the branding of a liquor store does sometimes seem a little low-brow. Therefore, your potential audience is going to be those with a smaller disposable income, which might help if you sell expensive products.
However, if you want to name yourself as a wine shop, then you won't attract audiences who are looking for other alcohol like beer. Therefore, you might reduce your revenues.
Therefore, you need to position your online store among the right group of wine retailers.
And you might want to consider the model that you're going to do. Wine subscriptions are becoming a significant market now. The wine subscription economy is growing because audiences like to just have the wine show up and be chosen for them. Therefore, you can sometimes provide a better customer experience to wine lovers.
Step 2 - Create a Shopify Online Store Account
Now you need to create a Shopify wine store account. It is very easy and you can choose from numerous plans. The best is either the Basic or Standard plans when you're starting. The Standard plan is more expensive monthly, but the costs for online payments are much lower.
Step 3 - Build Your Online Store
Now you need to build your online store. There are several factors that you need to consider when using the Shopify store builder. For instance, you have to choose the right Shopify theme for your online store.
Numerous themes might be good for the wine industry. But remember that you need to think of the customer experience too. They have to be able to load the Shopify theme very quickly. One of the best options is the mobile-optimized Booster which has an average loading speed of 0.6 seconds.
Though Booster is not on the Shopify platform. It has to be downloaded and installed manually. And the costs can be higher. However, as a business cost, it isn't the worst.
You also want to have some business apps that can help you build a stronger wine business. For example, you might want something that can do real-time tax calculations for wine sales. Or you might want some apps that can connect to different sales channels, like email marketing or social media. Reaching more customers and selling to them will improve revenue for your winery.
Then you will need to think about setting up your payment options.
Step 4 - Create Products
Now you need to add wine products to your Shopify wine store. Selling wine online does require you to set up certain options. Age verification is a must, but you might need to have several verification apps to ensure that there is no fraud or you break laws. For instance, there are legal age limits for selling wine and these still apply to any eCommerce business.
Wine brands that don't follow these rules will sometimes find that they are going to be fined.
You might also want to talk about other products, not just alcohol. For instance, you might want to think of food or merchandise. Your business revenues might improve when consumers have a larger choice on your website.
Though there are going to be some wine businesses that have other products without having to think too much. For instance, you might want to showcase restaurants that you run or you can run tours of a vineyard where the wine is made. These are often followed by a drinks-tasting session.
Step 5 - Connect Your Wine Shop to Other Sales Channels
When it comes to marketing, you need to not just think about selling on your wine eCommerce store. You also need to think about how you're going to connect your store to other channels.
Social media can be an important option. you might also want to consider improving your SEO. Blogging can help improve your website ranking on Google and other features. Once you've set up the sales channel, you can start to build a stronger wine business.
Step 6 - Check Shipping Options
You might also want to check shipping options for your wine business. Wine retailers utilize lots of different options from local delivery to using a platform that allows for bottle and box deliveries.
Tips for Making Your Wine Business Work
There are numerous considerations when it comes to making your wine business work. Here are some of the tips to help you make the most of the business.
Brand Position is Key
The first thing that you need to think about is your brand position is key to success. So you need to think about how you can sell wines to customers so their experience is better by matching expectations with delivery by marketing your brand specifically for the audience you want to attract.
Part of this is choosing a theme for your marketing. And this is based on the unique proposition your wine business offers consumers. Are you thinking about saving the customer time when shopping, providing them with a luxurious experience, or expanding the range of wines they can get access to?
Use a Premium Shopify Theme
While you might consider using the free Shopify theme options, it is probably better that you use a premium option to sell wines online. Your brand website will be faster to load and the theme will have more functions.
Previously, we've discussed Booster as a great theme, but there are some Booster alternatives that you can use as well. But it is important to remember that it is consumers who matter the most. The customer expectation when using your wine shop must be considered.
Think Outside of the Box
Wines can be sold in many different ways. A winery business can sell box wines or bottle wines to the consumer market. The customer can also look for new innovative ways to buy alcohol. So think about how you can differentiate yourself from other wine stores.
You might want to concentrate, for example on the gifts market. Of course, be sure that all your efforts follow compliance rules.
Sell More than Drinks
You don't want to sell just-drinks. People want an experience, an emotion, and a benefit. So make sure that you sell more than a drink, you sell something that audiences will remember.
Don't Copy Other Retailers
One of the most important things that you've got to do is not copy other retailers, even other wine businesses that are on Shopify. You want to have an eCommerce store that is unique to you.
If you start watching another winery business, then customers don't have much to choose between the two of you. They might have to choose either price or experience. The latter of these you won't have much on.
See Everything from the Users Perspective
If you want to win at selling wine online, you need to visit your site as a user. This strategy helps you to see what barriers there are to a sale and how you can improve engagements to secure that first sale of many.
Have Funds in the Bank
The number of businesses closing, according to state reports, can be high. ECommerce businesses can sometimes close at a rate of 90% in the first six months. One of the main reasons why Shopify stores can close at this rate is not because of a lack of sales. It is normally because of low cash flow.
The only way to prevent this from happening to your Shopify website is to have at least three months' worth of cash in the bank.
Marketing to Customers is a Long Process
About 80% of your sales will take between five and 15 interactions on your website. Therefore, use lots of Shopify apps and techniques to improve your eCommerce success by talking often to your customers. Conversations with your audience can start on social media, carry on email and finish on your eCommerce wine store.
But be sure to drop any marketing channels that are costing you
too much. You only want to use platforms that will help you sell.
Final Word: Create a Wine Website on Shopify
Above are the steps that you need to have for creating a wine website on Shopify. It doesn't take much time, but getting it right will prevent your business from failing. Follow the steps and guidelines above to ensure your business is a great success. It shouldn't take long to create your Shopify website.
Avi Klein
Vast experience in the online world. SEO expert, Web developer and consultant to several online companies.
Read more...
. Read more about
our approach
to reviewing themes and plugins.