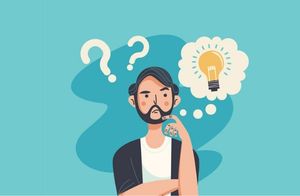 Starting a Shopify Hair Store in [2023]
Last modified: July 4, 2022
Are you looking to start a Shopify hair store? Then you might want to think about how to get going. In this article, we look at how you can start to build your website and get your new business venture going.
Step 1 – Consider your Products
The first thing that you need to do is to consider what products and services you're going to offer. Are you going to be an online store that sells just products for hair care? Or are you going to offer appointments for the customer to come in and get treatments? The hair store niche has both of these aspects.
How you design your website will be determined by the choice you make here.
Step 2 – Register an Account on Shopify
Now you need to register an account on Shopify. You can get a 14-day free trial when it comes to your account. This is enough time for you to get your website built and many businesses on Shopify can get their first order in this time.
Step 3 – Add your Domain
Now you can connect your domain to your Shopify account. If you don't have a domain name yet, you can register one with Shopify, which makes management much easier in the long run.
Step 4 – Enter Vital Details
Now you need to add the vital details into your website. For example, you can add shipping, tax, payment and more information into the back office. This information will change depending on where you're based and what your business model is.
Step 5 – Build your Websites
Now you need to build your website. This starts with a theme. There are numerous themes that are available on Shopify, some of these are free, others are premium. Some of the best themes that are available include Shoptimized and Booster. These are fast and very flexible, which means that you can have the website that you want with ease.
Once you've selected your theme, you can then customize your website. This includes changing the website's colors, text, images and more to help you have a branded website. Another factor that you need to do is to add branding items.
Step 6 – Add Products
Now you need to add products to your website. If you're selling just products this can be really easy. If you're dropshipping, there are lots of apps that can help you import products from suppliers. Alternatively, you can add products manually.
If you're hosting services, you can also add these.
Step 7 – Add Apps
Now you can add apps. This can depend on your specific needs, but you might want to add appointment apps, delivery apps, email marketing apps, push notification apps and more.
Final Word: Starting a Shopify Hair Store
Above are the steps that you need when starting a Shopify hair store. It isn't a hard process, but it can take some time. Luckily with Shopify, you can benefit from a 14-day free trial for your account.
Offers & Promos