Steps for a Gardening Shopify Store
Last modified: June 8, 2022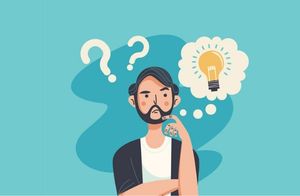 A gardening Shopify store might not be something that you would normally consider, however, Shopify is a great platform for gardeners. Here are some of the top tips that you can use to build a successful website on Shopify.
Recommended: The 10 Best Shopify Themes for a Services Brand
#
Name
Image

Get a Free Custom Shopify Store
1

Booster

2

Artisan

3

Plain

4

Startup

5

Kinder

6

Ira

7

Blockshop

8

Highlight

9

Express

10

Handy

Show More
Step 1 – Create an Account
The first step is to create an account on Shopify. If you're new to Shopify, you can create an account with a 14-day free trial.
Step 2 – Choose a Theme and Install
Now choose a theme to build your website around. Numerous service-based themes are great for gardeners. Or you can choose Shoptimized/Booster. These themes are fast and can be suited for any industry/niche.
Once you've installed the theme on your website, you can customize it. Change the colors, text, images and videos to be closer to your brand.
You can also use this time to add in the payment details for your brand. This allows you to take payments online, saving you time from having to take cash or refer customers to paying you via a bank transfer.
Step 3 - Take Appointments
Why not take your business to the next stage and add an appointments app to your website. This allows you to book in clients who can then also make payments online before you've completed the work. This releases you from having to take payments in person and then having to pay the cash into the bank.
Appointment apps are really easy to use and can be synchronized to your Google calendar with ease.
Step 4 – Change your SEO
Be sure that you are going to get your website ranked on Google and other search engines. Most websites find that they get up to 70% of their traffic from search engines. This is because Google is often the first place that most customers use when looking for a new service.
Local SEO is probably going to be one of the main ways to promote your business. You want to make sure that you have your business listed on Google Maps, this will enhance traffic. However, a good website with reviews can help you build better traffic.
Step 5 - Email Marketing
Email marketing is one of the top ways that you can build a customer base. Email marketing has an ROI of more than $38 for every $1 spent. You can use popups and other forms to subscribe visitors to your website to the mailing list.
Once subscribed you market your products to them. This can be a great way to build a relationship too. Email marketing can also be automated, to mean that you're building leads without having to spend any time on the process.
Step 6 - Before/After Pictures
Images can do you good on gardening websites. Remember to take before and after pictures of your garden to showcase the work that you can complete for customers. You can use a gallery to promote work you've done before.
In addition, you could use videos that can showcase your work or a tour of gardens that you've renovated.
You might also want to include reviews and testimonials from your customers on the website to build trust.
Step 7 - Contact Buttons
Getting customers to your website is one thing, getting them to book an appointment is another hurdle, but that doesn't always work. Sometimes customers want to speak to you before they book an appointment. That is why you should have contact buttons that customers can use to speak to you before they make an appointment.
Consider contact buttons that connect to your Facebook page, email and even call you direct.
Final Word: Steps for a Gardening Shopify Store
Above is how to start a gardening Shopify store that you can utilize to maximize your chances of success on the platform. They're not hard tips to implement, but they do take some time. But the return can be very lucrative.
Avi Klein
Vast experience in the online world. SEO expert, Web developer and consultant to several online companies.
Read more...
. Read more about
our approach
to reviewing themes and plugins.