Advantages of Print on Demand Photography Books [2023]
Last modified: September 20, 2023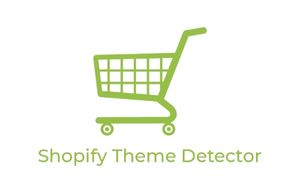 In the digital age, where ebooks have become very popular, the physical photography book is also in demand. So if you're an author of photography books, you might want to consider selling print on demand photography books.
But what are the advantages of selling print on demand photography books over traditional publishing options?
Recommended: 14 Best Shopify Print On Demand (POD) Apps – [2023]
#
Name
Image

Get a Free Custom Shopify Store
1

Printful

2

Printify

3

SPOD

4

CustomCat

5

teelaunch

6

JetPrint

7

AOP+ Easy Print on Demand

8

T-Pop

9

Two Fifteen

10

WC Fulfillment

11

Factory4me

12

Pixels

13

Riverr

14

Print Partners

Show More
More Revenue
The first thing to consider is that you're going to have a larger cut of the sales. Print on demand sellers tend to get between 20 and 30% of the retail price of the book. This is much higher than it is for traditional published sellers who can often get only 5-10%.
In addition, you get paid whenever you make a sale. With traditionally published books you normally have to make a certain number of sales before you get paid. And you usually have to make a commission to your agent. With print on demand books, you don't need an agent.
More Control
With print on demand products, you get more control over what is published. This is because the control is completely yours. With traditional publishing, you might be required to add certain photographs, add certain text or change the order of the book.
In addition, you can control the price. This means you can make the book cheaper or more expensive.
Quicker Revenues
With traditionally publishing you might have to have to wait a long time before your revenues are given to you. This is because you have to wait for the sellers to pass the money into the publisher and then for them to pay you. The contract you have with them might state you have to wait three months.
In contrast, when you have a print on demand business, you can get access to the money straight away.
Easy to Use
When you use Lulu Direct[link] publishing for your Shopify store, selling books on a print on demand basis is really easy. This means that you don't need to have the technical experience to run your own business from Shopify and earn revenues.
Low Costs
One of the best aspects of print on demand is that you only pay for the product when a customer makes an order. Therefore, there are lots of costs that are reduced, especially compared to vanity publishing.
Shopify is a budget-friendly option for selling books online, with only a subscription fee and any necessary app fees.
More Marketing Control
Another benefit is that you can improve your marketing to focus on your products. Therefore, you can improve sales of future books that you're selling or creating. The best option is to use social media and email marketing that can really increase your revenues with ease.
Another aspect here is bundles. You can combine related products such as a photography book with a postcard for example.
But be careful with this, you don't want to accidentally combine 2 unrelated products like a photo book and panties.
Final Word: The Advantages of Print on Demand Photography Books
There are several advantages of print on demand photography books. Most of the advantages allow you to earn more money and improve the returns that you get. All you need is a Shopify website and the best POD apps on Shopify for your website.
Avi Klein
Vast experience in the online world. SEO expert, Web developer and consultant to several online companies.
Read more...
. Read more about
our approach
to reviewing themes and plugins.