Can I Sell On Shopify Trial?
Last modified: November 13, 2023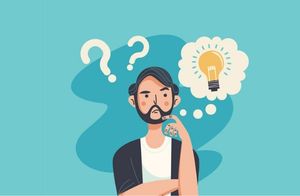 Shopify allows you to have a 3-day trial for your store. This is a time when you can start to build your website and start driving traffic to it. However, it is not a period that you can actually sell any products through your store.
In order to sell products on Shopify, you must choose and activate a monthly plan.
It's important to remember that your free trial starts the moment that you signup, not from the moment you start working on your store. So, if you signup on the first of a month and then start working on your site on the seventh, you've already lost seven days of your free trial.
Key Takeaways
1
You can set up your store during Shopify's trial, but selling requires a paid plan upgrade.
2
Maximize your trial by adding products, setting up payment methods, and exploring themes.
3
Pick the right Shopify plan post-trial for essential features and cost-effective growth.
Recommended: The 10 Best Shopify Offline Payment Apps – [2023]
#
Name
Image

Get a Free Custom Shopify Store
1

EasyOrder ‑ Order Form for COD

2

Leadify ‑ COD Order Form

3

EasySell ‑ COD Order Form

4

Easycheckout COD Form + Upsell

5

Sufio: Professional Invoices

6

COD Order Confirmation King

7

LeadForm: COD ‑ Order Form

8

Releasit Cash On Delivery Fee

9

COD Order Verification by OTP

10

CodMonster ‑ Cash on delivery

Show More
What Use Is The Free Trial For?
There are many uses that having the free trial is good for. Therefore, you don't need to feel pressured into activating a monthly plan straight away. Here are some of the key uses that you can use your free trial for:
1. Building Your Store
Having a website designed and ready to go isn't as easy as adverts make out. It can take hours to get everything perfect. You need to design the pages, create content, upload products, sort out payment details, build in SEO and more. At the very least you will be spending at least one day on the new website, but it could take a lot more time than that.
The 3-day trial offers you the chance to start building your website into a position where it can become an effective sales platform.
2. Build Branding
Many successful stores will have a period when they attract audiences to learn more about their brand and then on a specific day start selling. This can be done on Shopify. The 3-day trial could be a way to attract audiences to your website to subscribe to mailing lists and then open the store on a specific day.
Using social media and other outlets, you could improve your site's traffic before you're off the free trial.
3. Get Used To Shopify
If you're new to website building or to Shopify, you're going to be unfamiliar with the technology and systems on Shopify. Therefore, the 3-day free trial allows you to learn how the Shopify CMS works and how you can use it to build a business.
This can be vital in ensuring customers see a polished, professionally published website rather than one that has mistakes on it.
Enhancing Your Shopify Trial Experience
Understanding Shopify's Trial Offers
Shopify provides a free trial for new users. This trial allows you to explore and set up your store. However, selling products during this period requires upgrading to a paid plan.
Maximizing the Trial Period
To make the most of your Shopify trial, start by adding products and exploring themes.
Setting up payment methods is crucial for a smooth transition to a paid plan. Familiarize yourself with Shopify's features to fully prepare your store for launch.
Transitioning to a Paid Plan
After the trial, you can choose a Shopify plan that suits your business needs. Options range from basic to advanced, each offering different features and pricing.
Selecting the right plan ensures you have the necessary tools for your store's growth.
Key Insights on Shopify's Free Trial
Shopify's Free Trial Length
Shopify's free trial typically lasts for a few days, with options to extend under certain promotions.
The trial's length and terms can vary based on promotions and user location, and it can be crucial for setting up your store and testing Shopify's features.
Shopify Trial Limitations
During the free trial, you can build and customize your store, but your store's selling capabilities are limited.
This limitation is essential to consider when planning your store's launch.
Cost After the Free Trial
Once the trial ends, Shopify offers various plans with different features and pricing.
Understanding these options helps you decide the best plan for your store, balancing cost and functionality.
Conclusion: Can I Sell on Shopify Trial?
While we're sure that you will love Shopify, there are always options to cancel your Shopify account before the free trial ends. If this happens, you won't be charged at all. If you haven't selected a monthly plan before starting the free trial, which can happen, then you can just close the account. Otherwise, you will have to follow these instructions to cancel your Shopify subscription.
It's also important when you cancel any Shopify account that you also cancel any subscriptions to apps that you've had. If you've paid upfront for any theme or app, you will not get a refund for these.
If you would like to learn more about Shopify, or Shopify Plus, you can read more on our FAQ page.
FAQs
Can I access analytics and reporting during the Shopify trial?

Shopify's trial provides access to basic analytics and reporting features. Detailed insights and advanced reporting become fully available with a paid subscription.

Can I set up shipping options during the Shopify trial?

You can configure shipping settings and options during the Shopify trial. This includes setting shipping rates and zones, but actual order fulfillment requires a paid plan.

Is customer support available during Shopify's trial period?

Shopify provides customer support during the trial, offering guidance on setup and usage. This support is crucial for understanding Shopify's features and preparing for sales.
Avi Klein
Vast experience in the online world. Shopify Expert, SEO expert, Web developer and consultant to several online companies. Read more about
our approach
to reviewing themes and apps.