How to set up a Shopify store?
Last modified: December 2, 2021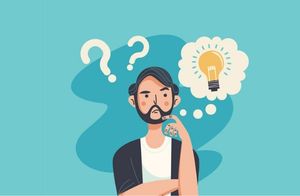 Getting your own business up and running can be a huge and daunting task. Whether it's a brick and mortar shop or a digital one, running one's own company can be a challenge and the beginning can be the most difficult part. While starting a business may seem scary, it doesn't have to be. Shopify makes it simpler and easier for people who want to setup an eCommerce businesses to get their online shop started (even if you aren't super tech savvy). Shopify was designed for people who want to create their own online shop, even if they don't have much eCommerce experience. The process is so simple you'll wonder why you hadn't done it sooner.
Recommended: 16 Best Converting Shopify Themes [Sep, 2023]
#
Name
Image

Get a Free Custom Shopify Store
1

BoosterTheme.com

2

Debutify

3

Symmetry

4

Palo Alto

5

Korando

6

Atlantic

7

Mavon

8

Grid Theme

9

Everything

10

Retailer Multipurpose Fastest Converting Shopify Themes

11

Luce

12

Polaris

13

Pop

14

Plain

15

Shoptimized™ - Highest Converting Shopify Theme

16

Jumpstart

Show More
What will I need to get started?
First things first, you'll need to go to the Shopify website to begin. Believe it or not, you don't need much to get your very own Shopify store started. To setup your Shopify account you just need a few things: an email address, password and store name.
Once you've inserted this information you'll need to add your business's details including things like the address, name, phone number etc.
You'll then be asked to also enter the stage of your business and once that's done you can move on to adding all of your products.
How Do I Set Up My Store?
Now that your account is created you'll need to actually set up your Shopify store. The first step to getting this done is to add all of your products to your Shopify eCommerce. Putting each of your products in is pretty simple, all you have to do is click on "Products" and then click "Add Product" for every product you want to include. For each item you'll be able to put in the product info like a description, product title, price and images. Once you're done, just save the product and continue.
Once your products are in you now need to choose a theme for your shop, you can also check out themes that your competition is using to get some ideas. In order to find and apply a theme just go to the Shopify Theme Store where you can choose from hundreds of paid or free themes. When you find a theme you like click on the Publish Theme button (don't worry, you can see a preview of the theme on your store before publishing). After you've successfully published the theme, click the Customize Theme button so you can customize all the pages of your store like the home page, cart page, products pages, etc.
Now that your Shopify store is all set up and ready for business, add a domain name. All you have to do is click on Domain, choose "add existing domain" or "buy a new domain", and then finish the process to link a domain to your Shopify store.
How Do I Create a Method of Payment?
Now that your store is ready for business, you're going to need a way for people to purchase your goods. Luckily, Shopify has a couple of different options to use as a payment gateway. Shopify has PayPal integrated as a default but there are other forms of payment choices integrated as well that you can choose from. Shopify even has its own form called Shopify Payments which has no transaction fees. Depending on which country your in, your payment gateway options could vary but you can see a list of the choices here.
Well that's it, you've got all of the information you need to get your very own Shopify eCommerce site up and running. Can't believe how easy it is right? Now there's nothing stopping you from starting that online business that you've always wanted. So get out there and start selling!
Avi Klein
Vast experience in the online world. SEO expert, Web developer and consultant to several online companies.
Read more...
. Read more about
our approach
to reviewing themes and plugins.