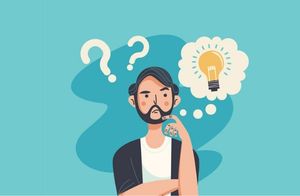 Can you Grow your Business on a Zero Budget?
Last modified: December 2, 2021
You've got to invest money to spend money is a frequently heard saying from people in business. This is true in some respects. After all, you need a Shopify Plan in order to have a website that can take orders. While you can have a 14 day trial, after that you need a plan. And even on a developer site, you can only take 50 orders.
Products always cost money to buy in and ship. Therefore, most eCommerce stores will have costs there.
However, marketing doesn't have to cost money. And this can grow your business, helping you to generate revenues without having to spend a cent. So, how can you grow your business on a zero budget?
1. Free Apps
There are hundreds of apps available on the Shopify App Store. Not all of them have a cost. Some have free plans or are free altogether. This can help you to get your shop going and start earning revenue. Free apps tend to have less functions or limited use (like first 5,000 visits per month), but that doesn't mean they don't have enough features to help you get started.
Free apps are still installed and removed the same way as other apps on the store.
2. MailChimp
Email marketing is vital for your success. However, it doesn't have to cost. MailChimp offers a free service for those that have fewer than 2,000 subscribers and send less than 10,000 emails per month.
After this period there are costs and this can be done on a monthly basis, based on the number of subscribers you have, or on a campaign basis.
3. Social Media
Social media doesn't have to be costly. You can use hashtags and social sharing to build awareness for your brand and grow an audience that can buy into your brand. Be sure that you're using the right platforms and remember that using social media can be time intensive.
However, by using tools like KungFu Social Sharing can be a great way to get your site recognized by the masses.
4. Blogging
Writing a blog is a great way to build your marketing for free. All you need is time for your articles. Companies that publish blogs more than 16 times a month receive 450% more leads than those that blog less than four times a month. In addition, traffic levels can increase by 350%. Therefore, blogging is an essential aspect of marketing.
Blogs should also be more than 1000 words with the top ranking blogs having an average content length of between 1100 and 1200 words.
5. SEO
SEO is actually free and you can have more than two-thirds of your traffic come from Google and other search engines. There are lots of articles about SEO tips and more (including this one by us about bad SEO habits). Be sure to read them and spend at least an hour a week on your SEO.
Final Word: Can you Grow your Business on a Zero Budget?
Growing your business on a zero budget is tough. With no money, you will need to invest time instead. That might mean long nights working on campaigns or tough decisions being made. However, by reducing the money you spend on certain aspects, you can reduce your expenditure, increase profits and make your business more viable in the long term.
Offers & Promos