Can you run a Podcast/YouTube Channel from Shopify?
Last modified: December 2, 2023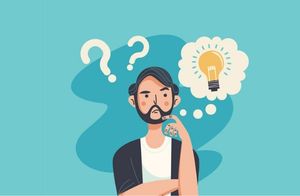 With the rise of the internet, new business ideas have risen to the top. One of those has been the idea of influencers and podcast/YouTube stars. These are people who create a following around a subject, topic, brand, or something else and gain money through various revenue streams. Normally, these people use third-party applications like YouTube or podcasting channels to run their ventures. However, these platforms can be disruptive as well.
For instance, YouTube and podcasting doesn't offer a mix of content avenues. So you have to be good at making sure your videos rank. In addition, they take a cut of any merchandise sold through links on the platform and can limit your income from adverts.
However, if you're an influencer, podcaster or YouTuber, you can use Shopify as a base to not only use these channels, but also gain several more revenue streams with ease.
Key Takeaways
1
Use Shopify for merchandise sales with print-on-demand services, avoiding inventory hassles.
2
Enhance SEO and audience engagement by integrating content with Shopify blogs.
3
Shopify allows multiple revenue streams, saving time and increasing earnings.
1. Merchandise
One of the major sources of income that influencers have is through merchandise. Sometimes influencers buy in lots of the product and then sell them direct to the audience. However, this can be expensive. Instead, influencers could use print-on-demand services (like Printify) and create a store on Shopify to sell merchandise. The influencer then doesn't need to touch a product and can just deal with promotion.
2. Add Content to Website
By using Shopify, influencers, especially YouTubers and podcasters, can use blogging and websites to enhance their SEO profile online. Therefore, if they cover a topic (i.e. how to win a game of cards) they can create more content that is based around this subject in the blog and advertise their video within that blog as well.
This can be a great way to gain video views on YouTube and get more traffic to the website. You can also use the opportunity of the user on the site to subscribe them to email. Then you can send direct notifications of new content. You can't always do this with YouTube or podcasts.
3. Add more Revenue Streams
Shopify offers more revenue streams that are controllable than YouTube or any other platform. For instance, you can have affiliate links, advertisements and sell products from your website without having to repeat the process again and again. Therefore, not only do influencers gain the ability to add more revenue streams, they can save time in managing them all.
That doesn't mean that you don't have to abandon adding these revenue streams on YouTube, but at least you've got more opportunity now to gain revenue.
Conclusion: Can you run a Podcast/YouTube Channel from Shopify?
Yes, and you might find that you have more opportunity to earn more revenue. This makes your venture more financially rewarding and secure. The important elements are the ability to sell more merchandise, reduce time in managing these revenue streams, and the ability to collect subscribers.
FAQs
Can I host my podcast episodes directly on Shopify?

Shopify isn't a hosting platform for podcasts, but you can embed podcast episodes from hosting platforms onto your Shopify site.

How can I integrate my YouTube videos into my Shopify store?

Embed your YouTube videos directly on your Shopify store pages. This enhances user engagement and keeps visitors on your site longer.

Is it possible to track the performance of my YouTube videos or podcasts on Shopify?

Shopify doesn't directly track video or podcast performance, but you can use analytics tools to monitor engagement on your embedded content.
Avi Klein
Vast experience in the online world. Shopify Expert, SEO expert, Web developer and consultant to several online companies. Read more about
our approach
to reviewing themes and apps.