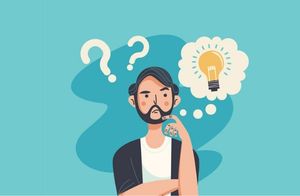 Can you Run a Shopify Business While in Employment?
Last modified: December 5, 2021
One of the best things about Shopify is that there are options that allow you to run your Shopify business while working in full-time or part-time employment. This can be very beneficial if you're just trying out a business idea, just looking for an additional income or are looking to secure your financial situation while also trying to grow your business.
However, some people might be worried about how they can manage both a Shopify business and be in full-time or part-time employment. So here are some tips for you to manage this.
Recommended: 16 Shopify Dropshipping Apps
#
Name
Image
Shopify

More Info

1

Spocket-World Wide Suppliers

More Info

2

Syncee - Global Dropshipping

More Info

3

Printful-Sell Printed and Embroidered Items

More Info

4

Sup Dropshipping

More Info

5

DropCommerce

More Info

6

Oberlo-Get the Best Produtcts for Your Site

More Info

7

Modalyst-Sell Brand Name Products

More Info

8

Ali Orders-Fulfill Orders Easily

More Info

9

Dropified-Automate Your Dropshipping Business

More Info

10

ProductPro-Improve Your Dropshipping

More Info

11

Spreadr App-Dropship Amazon Products

More Info

12

Importify-Get Products from Tons of Suppliers

More Info

13

Inventory Source-Sync Thousands of Dropship Products

More Info

14

BigBuy EU Dropshipping-Dropship High End Brands - Inactive

More Info

15

MXED-Pop Culture Goods - Inactive

More Info

16

Shopoo

Inactive

Show More
1. Set Specific Hours
The first thing is to set schedules and times when you will dedicate time to your business venture. You might want to try to have an hour a day, or a couple of hours a day. This is a good amount of time that can help you earn money as a side project.
Be sure that you're specific with your hours. It is easy for you to state that you will work two hours a day and then not work those hours because something has come up. You can be flexible, but you still need to be disciplined to ensure you get the work done.
2. Look at Automation
To make the most of the time that you work, you need to make sure that you automate as much of your business as possible. This can include working with auto-post apps or using abandoned cart emails or automatic email systems. There are lots available with this app being one of the best ways to send marketing campaigns automatically.
You can also look at ways that you can improve your business processes with some apps able to manage invoicing and other aspects for you.
3. Try Dropshipping or Fulfillment Centers
If you're looking to make the most of your time, be sure that you get as much of the work done for you. This can include fulfillment. This can be done through fulfillment centers or using dropshipping. While this will eat into your profits, this will also provide you with more time and focus on your business's marketing and sales side.
There are also other ways that you can build better processes in your website, you can use customer service apps and freelancers to help you manage your website's live chat.
Final Word: Can you Run a Shopify Business While in Employment?
When you're running a business while in employment, several general tips can help you manage the business. Above are some of the steps that you can take to ensure that you can do both. You can then keep your main job for whatever reason and earn more money on the side. So why not start your Shopify journey now.
Recap:
Offers & Promos