How To Create An Online Store
Last modified: March 19, 2023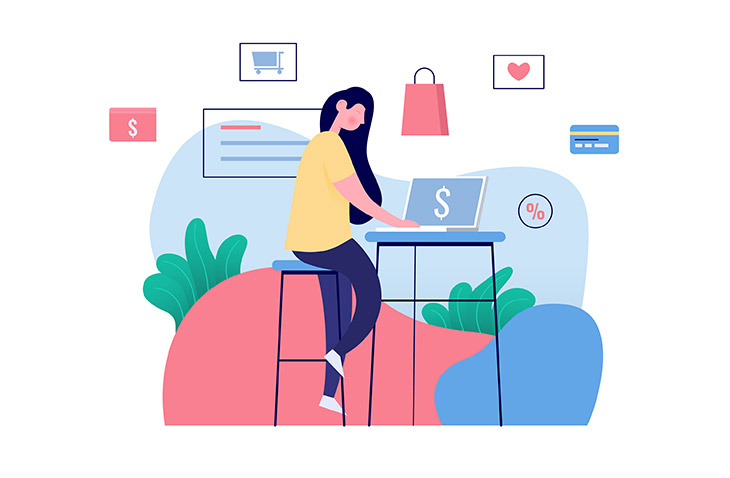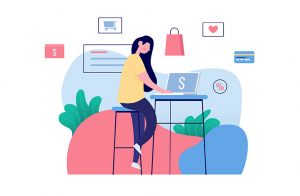 When you sell at a physical store, or want to start a new business, you might think of eCommerce. Within many territories across the world, the traditional shopping area is under threat because online shopping is taking a slice of revenues. And that makes this an exciting time to create an online store.
In this guide, we'll show you how to create an online store within some very easy steps.
Step One: Discover A Niche
This is important. You need to know what industry you want to work within. There are many ways to determine this and if you've already got a physical store, this is an easy one. However, if you're new to online business then you need to find a way to choose products.
You could choose a niche based on your passion. Or you could choose something that is profitable. Or you could try a hybrid. You can also use dropshipping platforms to research popular products that sell well.
The choice is yours, but you have to make sure that you have the profit margins to ensure that you can operate a business. Ideally, you want to be sure that the cost of the product is less than 40% of what you intend to sell the product for. This can be difficult to determine, so check competitors out to see what they're charging, and find out what wholesale prices are.
Step Two: Create A Brand
One important step you need to make is to create a brand for your eCommerce site. A brand is important because it becomes an anchor to what you represent and it becomes the link between you and your customers. When they want to buy from you again, they will use your brand in the search.
Creating a brand isn't as challenging as some people think. You need a name (with a domain name if possible) and some core values.
Then you should speak to a graphic designer about creating a logo. It should be simple, memorable but also stand for your brand's values. In addition to a logo, you should build a social media network. Facebook and Instagram are a must for eCommerce stores. From there, you can project your brand across the internet.
Step Three: Start Your Shopify Account
Shopify is a great eCommerce package and it will allow you to design your store before hosting begins, something which is great if you're balancing jobs with your new enterprise, or if you've got lots of projects on the go at the same time.
If you want to learn about how to create a dropshipping Shopify store, edit your website and certain aspects of using an online store. While it is tailored for dropshipping stores, most of the process is the same.
The biggest difference is that you will have to add the products if you're selling and supplying them yourself (unlike using dropshipping apps).
Step Four: Add Products
Be sure that you're adding lots of products to your Shopify store. There are lots of tips about adding products. Be sure that you have professional photos of your products from multiple angles. If you can have a video created for your product, do so. Product descriptions with videos sell more than those without.
You should also create product descriptions. There are some really good examples of product descriptions and there are some terrible options. The good ones tell a story that reveal the benefits of the product and how the customer should use the product.
In addition, there are some key sensory words that create a strong image of the product is like.
Step Five: Optimize Your Website
Another very important part of the business is optimizing your website. There are some great apps on Shopify that can help you do this, but you need to know what you're looking for. The first aspect is the speed of the website through image optimization and code optimization. Many SEO plugins will support this.
Another aspect is improving the navigation of your site. Customers want to be able to reach numerous pages within just two clicks. So, be sure that from whatever page they are at, they can get there. You should ensure that these pages are also available within the main menu at the top of the page:
Home page
About us page
Shop page
Contact page.
Don't be too excited about the main menu and add lots of elements on. Research has shown that when you have too many items on the top menu, customers can abandon your site. To help with building trusting, you need to add some trust factors. Again there are some great apps that can help you here.
Step Six: Building Landing Pages
The next stage is to think about the longevity of your customers. The more you can sell to customers, the more valuable they are, and the higher your ROI will be. Sometimes, however, customers won't want to buy from your straight away or don't know what action to take next.
This is where you need to build email marketing pages where you can convince customers to build a list to market to your customers at a later date. There are lots of apps that are available for this. Some of these apps can help you build a list and others can also help you send content as well.
Email marketing has been the top revenue generation tool for digital marketers for nearly two decades. For every $1 you spend on your email marketing, you can expect to get $38 back in revenue on average.
To ensure that people are subscribing to your mailing list, you need to give them a powerful value proposition. For a lot of eCommerce stores, this means offering them a small discount on their first order. Another popular option is to offer a free ebook or a promise to get the latest products/offers before anyone else. This can be done with a popup or other form of exit intent technology.
Step Seven: Connect Your Social Media Accounts
You need to connect your website to your social media accounts. Social media is a great to build a loyal following and can result in some sales. However, research has found that social media is only solely responsive for 1-2% of all online sales.
That doesn't mean that social media isn't completely useless. In some respects, social media is involved in a lot more sales because it is used as an awareness tool or introduction tool. Therefore, it has little direct value to your brand, but a lot higher indirect value.
Step Eight: Ensure You Can Take Payments
Finally, you must be able to take payments. Shopify allows you to take PayPal and other payments immediately. There are other payment portals you can use. There are different rates for using these, and benefits, so choose your partners carefully.
It is also worth noting that some providers, like PayPal, will allow you to reduce fees when you're selling over a certain amount. This can help you save significantly later on.
Final Thoughts: How To Create An Online Store
Opening an online store can be a challenge. But there are simple rules that can help you achieve a profitable online business. Follow our quick guide on how to create an online store and you can soon be building a new business venture. Just remember that it takes hard work to make your new Shopify store a success and it won't happen overnight.
Avi Klein
Vast experience in the online world. SEO expert, Web developer and consultant to several online companies.
Read more...
. Read more about
our approach
to reviewing themes and plugins.