Do You Need A Business License To Sell On Shopify?
Last modified: November 9, 2023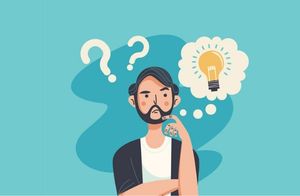 Many business owners spend time considering whether or not they need a business license to sell on Shopify. This is because while they might operate in one country, state or territory, Shopify is in Canada. However, it's not where Shopify is based that matters, it is where you operate from that matters in this case.
The truth is that many business owners won't require a business license in order to sell on Shopify. If you are under a certain amount of earnings, you are often able to sell without a problem anyway. However there are going to be times when you might to apply for a business license.
So, what are these situations?
Key Takeaways
1
To sell on Shopify, you need to verify if your products or services require specific licenses in your country.
2
A business license may not be required by Shopify, but local laws might require one.
3
Choosing the right business structure, like an LLC or sole proprietorship, affects taxes and liability protection.
Recommended: 16 Best Converting Shopify Themes [Dec, 2023]
#
Name
Image

Get a Free Custom Shopify Store
1

Debutify

2

Symmetry

3

Palo Alto

4

Korando

5

Atlantic

6

Mavon

7

Grid Theme

8

Everything

9

Luce

10

BoosterTheme.com

11

Retailer Multipurpose Fastest Converting Shopify Themes

12

Polaris

13

Pop

14

Plain

15

Shoptimized™ - Highest Converting Shopify Theme

16

Jumpstart

Show More
The Products You Sell
The first is the most obvious and that is related to the products that you sell on your store. If they're age related (like alcohol, tools, DVDs, games, etc.) then you might need to get a license to sell these in your country. You should check with your local authority, they will be best placed to advise you.
In addition, some industries (like pet shops, plumbers, electricians, etc.) need to have a license to operate with the public. For example, you might need to prove you have the equipment, supplies or qualifications to properly do the job/offer the service.
Alternatively, if you are a restaurant, or offer other services within personal grooming, healthcare, etc. then you might need to show some licensing from your local authority.
Where You're Based
Another consideration is your location. Some territories will require you to have a license to trade, regardless of what you're selling. Remember that legally, if you sell to a certain country, then you should be conforming to the local laws.
An example of this is GDPR laws in the EU. Even if you're based in the US, if you have EU traffic, then you have to abide by the GDPR laws. You can always remove traffic from the trading block with some apps.
Insurance
What might be more applicable for you as a business owner is your insurance. Insurance is something that protects you financially should someone make a claim against your business. You should speak to an insurance broker as soon as possible about your business.
Don't speak directly to your insurance company if you can help it. A broker is legally obliged to give you good advice and make sure you have the right product. A sales agent at an insurance company doesn't have to give you that information. Therefore, you could end up buying insurance that doesn't offer you the best protection.
Understanding Business Licensing for Shopify Stores
Is a Business License Necessary?
Shopify itself does not mandate a business license for sellers on its platform. However, local laws may differ, and it's crucial to check with your city or state.
A business license might be required based on your location or the type of products you sell.
Choosing Your Business Structure
Deciding between a sole proprietorship and an LLC is a significant step.
Each has its tax implications and liability protections. For instance, an LLC can shield personal assets from business debts, unlike a sole proprietorship.
Obtaining Your Tax ID or EIN
While not always mandatory for starting a Shopify store, obtaining a Tax Identification Number (TIN) or an Employer Identification Number (EIN) oris beneficial.
It's essential for tax purposes and separates your personal and business finances, enhancing credibility.
Navigating Business Licenses and Permits
Local and State Requirements
Business licenses and permits are often governed at the local or state level.
Requirements can include general business licenses, seller's permits, and specific industry-related authorizations.
It's important to research and adhere to the regulations in your business's jurisdiction.
Federal Licensing Considerations
Certain business activities, such as those involving alcohol, aviation, or firearms, may require federal licensing.
It's critical to identify if your Shopify business falls under federal regulatory oversight and to obtain the necessary certifications.
Dropshipping and Business Licenses
Dropshipping businesses may not initially need a business license, but as they grow, obtaining one becomes necessary, especially for tax purposes and when dealing with suppliers or payment processors.
Setting Up Your Shopify Business Legally
Getting Your Business License
Start local and move up to find out what you need. City and county offices can help. The state Secretary of State's website has info too. For federal, check the right agency's site.
Home-Based Business Rules
Home-based Shopify stores may also need specific permits. Checking with local zoning boards and adhering to home business regulations will ensure legal operation.
Costs and Procedures
It's important to budget for these expenses for obtaining a business license and understand the application process, which can often be found on local government websites.
Conclusion: Do You Need A Business License To Sell On Shopify?
The answer to this is very difficult. Some businesses will require a license regardless of sales or where they're located. Others might need a license based on their operating locations and others might need multiple licenses. However, what every business needs is good insurance to ensure that they're covered if a customer makes a claim against the business. This should be done by speaking to a broker and not an insurance agent at a provider.
FAQs
Does selling on Shopify as a hobby require a business license?

If your sales are occasional and not for profit, a business license may not be necessary. However, it's best to consult local regulations as they vary.

Are there penalties for selling on Shopify without a business license?

Selling on Shopify without a business license when one is required can lead to legal consequences, including fines and penalties. In severe cases, it could also result in the suspension of your Shopify store.

Do I need a separate business license for selling services vs. products on Shopify?

The requirements for services vs. products can differ; services may need professional licenses, while products might need a seller's permit. Verify with your local licensing authority.
Avi Klein
Vast experience in the online world. Shopify Expert, SEO expert, Web developer and consultant to several online companies. Read more about
our approach
to reviewing themes and apps.