Do You Need A Business License To Sell On Shopify?
Last modified: December 2, 2021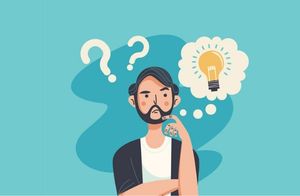 Many business owners spend time considering whether or not they need a business license to sell on Shopify. This is because while they might operate in one country, state or territory, Shopify is in Canada. However, it's not where Shopify is based that matters, it is where you operate from that matters in this case.
The truth is that many business owners won't require a business license in order to sell on Shopify. If you are under a certain amount of earnings, you are often able to sell without a problem anyway. However there are going to be times when you might to apply for a business license.
So, what are these situations?
The Products You Sell
The first is the most obvious and that is related to the products that you sell on your store. If they're age related (like alcohol, tools, DVDs, games, etc.) then you might need to get a license to sell these in your country. You should check with your local authority, they will be best placed to advise you.
In addition, some industries (like pet shops, plumbers, electricians, etc.) need to have a license to operate with the public. For example, you might need to prove you have the equipment, supplies or qualifications to properly do the job/offer the service.
Alternatively, if you are a restaurant, or offer other services within personal grooming, healthcare, etc. then you might need to show some licensing from your local authority.
Where You're Based
Another consideration is your location. Some territories will require you to have a license to trade, regardless of what you're selling. Remember that legally, if you sell to a certain country, then you should be conforming to the local laws.
An example of this is GDPR laws in the EU. Even if you're based in the US, if you have EU traffic, then you have to abide by the GDPR laws. You can always remove traffic from the trading block with some apps.
Insurance
What might be more applicable for you as a business owner is your insurance. Insurance is something that protects you financially should someone make a claim against your business. You should speak to an insurance broker as soon as possible about your business.
Don't speak directly to your insurance company if you can help it. A broker is legally obliged to give you good advice and make sure you have the right product. A sales agent at an insurance company doesn't have to give you that information. Therefore, you could end up buying insurance that doesn't offer you the best protection.
Final Word: Do You Need A Business License To Sell On Shopify?
The answer to this is very difficult. Some businesses will require a license regardless of sales or where they're located. Others might need a license based on their operating locations and others might need multiple licenses. However, what every business needs is good insurance to ensure that they're covered if a customer makes a claim against the business. This should be done by speaking to a broker and not an insurance agent at a provider.
Avi Klein
Vast experience in the online world. SEO expert, Web developer and consultant to several online companies.
Read more...
. Read more about
our approach
to reviewing themes and plugins.