Email Shopify Abandoned Cart Customers
Last modified: March 13, 2022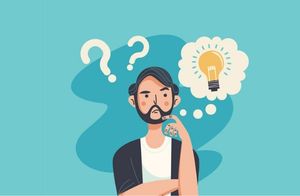 About seven in ten carts created on your website will be abandoned. This can be a massive cost to your business. If you were to recover just a quarter of your abandoned carts, then you could make about three times your monthly income. If were to claim back half of your abandoned carts then you could effectively double your revenue. One of the best ways to reclaim those carts is to email Shopify abandoned cart customers.
Recommended: 12 Best Shopify Abandoned Cart Apps – [2023]
#
Name
Image

Get a Free Custom Shopify Store
1

Smart Push Marketing – WebPush

2

Abandoned Cart Recovery

3

Abandoned Cart Recovery Email

4

Kit Karts

5

WhatsApp Chat + Cart Recovery

6

Recapture Abandoned Carts

7

PushOwl Web Push Notifications

8

Checkoutify

9

Messenger Abandoned Cart Bot

10

Abandoned Cart Messenger

11

Cart Absolute by MDeVs

12

SINOBOT

Show More
Why Email?
Email is one of the most effective ways for you to make a sale. Generally speaking, when you send out an email marketing campaign, you can expect to earn about $38 to $44 for every $1 that you are spending. This makes it one of the best digital marketing activities for ROI.
In addition, email marketing is less intrusive than other marketing techniques. Therefore, customers can see the email when they want to.
Finally, you can use email to offer personalised discounts and offers that allow you to build better campaigns.
Can you Email Shopify Abandoned Cart Customers?
It's very easy for you to email Shopify abandoned cart customers from your website. You can do this with several apps. For one of them, you can use Rivo. This is one of the highest-rated abandoned cart apps available on the site.
Not only does it automatically send emails to your abandoned cart potential customers, but it can also send campaigns through other means like SMS and push notifications.
The process can be really simple as these apps are often automatic.
Email Shopify Abandoned Cart Tips
Numerous tips should help you improve your abandoned cart rates. Below are a few tips for you.
Send Three Emails
The first thing that you should do is not abandon your customer after the first email. You should send the customer an email reminder within the first few hours, then a second within about 72 hours and then a final one another 48 hours later.
Offer Personalization
Don't just send a generic email, ensure that you offer personalisation into the email. There are several ways that you can do this including adding the name of the customer, to including the products that are there.
Give Incentives
On the second or third email, add a discount for money off or free delivery when it comes to completing the purchase. Just under half of all abandoned carts are because of the cost of the order, so a discount might just get them to convert.
Automate
Be sure that you automate your email marketing process. This is because you can miss the opportunity to recapture the customer if you don't automate the process. Automation also saves you time that can be used to bring in new customers that will convert on the first visit to your store.
Final Word: Email Shopify Abandoned Cart Customers
Above are tips to email Shopify abandoned cart visitors on your website. It is quick and simple to do and can help you earn more revenue for your store. Therefore, you can build a more successful brand without having to get in more traffic.
Avi Klein
Vast experience in the online world. Shopify Expert, SEO expert, Web developer and consultant to several online companies. Read more about
our approach
to reviewing themes and apps.