How Does Shopify Work?
Last modified: December 2, 2021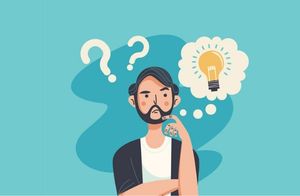 Shopify is an eCommerce platform that offers you an unparalleled opportunity to own a store online and achieve great business success. Some of the biggest brands online have moved to Shopify because there are some great advantages of using Shopify compared to other platforms.
For instance, Shopify is easy to use, has low startup costs, has numerous apps and themes you can use and is great for many business models, including dropshipping. But still, there are some specifics you need to know before you start to sell on Shopify and one of those is how it works.
How Does Shopify Work?
Here are a list of the important elements of Shopify that tell you how Shopify works. It is important to know these before you start building a Shopify store.
The Dashboard
The main aspect of Shopify is the admin panel or dashboard. This is where a lot of your backend work is going to take place. You can change settings, like payment settings, within this area as well as making cosmetic changes to your website, theme, products, collections and more.
You'll also be able to see and process orders directly from your Shopify admin page.
Themes
Themes are the general look of your website. They have standardized designs, sometimes with styles that are variations, that you can apply to your store. You choose a theme from the store and then install it on your website with a click of a button.
Once installed, you can change text, images and other elements within your Shopify Dashboard.
Apps
These are small bits of code that can be added to your store for increased functionality. These are bought from the Shopify Apps Store. However, you can make changes within your Shopify dashboard.
The Customer Journey
When a customer makes a purchase, and you're using Shopify Payments, they're taken to the Shopify checkout. Here they put in their customer details and their payment information and Shopify handles the payments for you. Once finished, the customer is sent back to your website, to a thank you page, and then can leave the store.
The order is sent to your orders section within the Shopify Dashboard.
Billing
Once every thirty days you will be provided with a charge by Shopify related to your Shopify use. The bill will include the monthly Shopify membership charge, app charges and any payment transaction fees. This is done every 30 days, not once a month on the same day.
Membership
There are several membership levels for Shopify, this includes the lowest Basic and the highest Shopify Plus. Each level has their advantages and disadvantages. You have to choose which is the best for you.
Hosting
With many platforms you have to find a host for your website. With Shopify, the hosting is taken care for you. This gives you one less problem to worry about and allows you to concentrate on running your business.
Final Word: How Does Shopify Work?
Shopify works, in many respects, like any other website. However, customers will be taken through the Shopify Payments checkout experience and you don't have to have a host for your site. Its formula is easy to understand and simple so that anyone can use it, even those who are new to running an online business.
Avi Klein
Vast experience in the online world. SEO expert, Web developer and consultant to several online companies.
Read more...
. Read more about
our approach
to reviewing themes and plugins.