How Live Chat can Boost Sales on Shopify
Last modified: December 5, 2021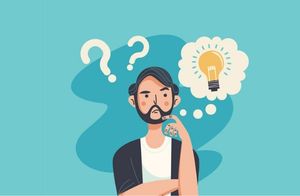 Live chat is one of the most effective ways that you can grow your business by talking directly to customers. There are numerous options when it comes to adding Live Chat to your website. For one you can use Vitals or a dedicated Facebook Chat app to your website to add live chat.
Alternatively, you can use services like Chataffy, this is where you employ a third-party company to act as live chat agents for your organization. This can be a great way to have 24/7 coverage of your website so you can sell whenever you need to.
There are many ways that you can boost sales on Shopify thanks to live chat. Here are some of the options you will have.
Recommended: 10 Best Shopify Boost Sales Apps – [2023]
#
Name
Image

Get a Free Custom Shopify Store
1

Unlimited Smart UpSell Offers

2

Sales Pop ‑ Boost Sales

3

SALES ROCKET ‑ 40+ APPS in One

4

Sales Notification | Sales Pop

5

Vitals: 40+ Marketing Apps

6

Stream Pop Up & Boost Sales

7

Sales Pop Master ‑ Countdown

8

Ultimate Sales Boost

9

Sumo: Boost Conversion & Sales

10

SMS & Web Push ‑ Pushnami

Show More
Improved Conversions
Research has shown that live chat can improve the performance of your website's customer service. Good customer service can increase sales with existing customers by 16% and sales with potential customers by 300%. This can have significant improvements on your revenue and the cost of any monthly subscription for live chat can easily be covered by this.
Cross Selling/Upselling
Sometimes it isn't about selling to more people, but rather selling more to a select number of people. When a customer contacts you via live chat you have an opportunity to increase the cart value they have. This can be by getting them to purchase an item that has more value (either profit margin or value in total) or by getting them to buy additional products at the same time.
Discounts
When they're conversing with you on live chat, you can see what they've got in the basket (with some apps). This can help you create and offer one-off discounts that can improve the chances that they convert. For instance, you can offer free shipping or 5% discounts on the spot. This increases the personalization of the experience that improves customer service.
See What's in Their Cart
One of the advantages of many live chat functions is that you can see what products/services the customer has looked at. You're also able to see the products that they have in the cart. This allows you to tailor your responses quickly to be more relevant to the customer. More relevance is equal to better service for the customer and they will provide you with a sale as compensation.
Emotional Pull
Speaking to a named individual can sometimes be a great way for your business to connected on a personal level with your customers. This can be more convincing and create an emotional pull with audiences who are going to be more inclined to buy from you. At the same time, you'll be able to find out exactly what the pain points of the customer are and then use these in the sales speech for any products that you have.
Final Word: How Live Chat can Boost Sales on Shopify
Live chat is one of the top tools that you can use on Shopify to grow your website. There are several benefits, but in the end, you can expect more sales, larger cart values and better customer satisfaction for your online store.
Avi Klein
Vast experience in the online world. SEO expert, Web developer and consultant to several online companies.
Read more...
. Read more about
our approach
to reviewing themes and plugins.