How Long Does It Take To Get The First Sale On Shopify?
Last modified: November 15, 2023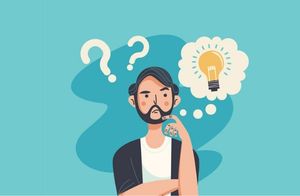 Building your Shopify store is only part of the process of running an eCommerce store. You've also got to get sales on the platform. The length of time it takes to get your first sale on your new website can depend on many factors. And it can sometimes be misleading to read some of the hype that is said on some social media platforms.
For example, numerous YouTubers will claim that they've built a million-dollar business overnight. The truth is that they haven't built that overnight. They've painstakingly built a business website and brand over numerous years. They probably had previous websites, email marketing lists, and a large social media following that has helped them to create a successful new business whether a home decor or toy store.
If you're new to the business, you don't have those advantages.
Getting your first sale on Shopify can take a long time. According to Oberlo, it can take 14 days before your first sale on Shopify. And that sale doesn't guarantee immediate, recurring, and reliable income. Your next sale could take many more days.
So, what impacts your first sale on Shopify?

Key Takeaways
1
Getting your first sale on Shopify can take up to 14 days according to Oberlo.
2
The length of time to get a sale depends on many factors, not just the website.
3
A longer-held domain name can rank higher on Google, aiding in quicker sales.
Recommended: 16 Best Converting Shopify Themes [Dec, 2023]
#
Name
Image

Get a Free Custom Shopify Store
1

Debutify

2

Symmetry

3

Palo Alto

4

Korando

5

Atlantic

6

Mavon

7

Grid Theme

8

Everything

9

Luce

10

BoosterTheme.com

11

Retailer Multipurpose Fastest Converting Shopify Themes

12

Polaris

13

Pop

14

Plain

15

Shoptimized™ - Highest Converting Shopify Theme

16

Jumpstart

Show More
1. Domain Name
The earlier you register your domain name, the more chance you have of ranking higher on Google. This is because Google and other search engines take into account brand stability (i.e. how long you've held a domain name). If you've had the domain name for just a few days, then you'll suffer against a company that has had a similar domain name for a few years.
And, for brands that are often less than six months old, Google can enforce a penalty against them for being too young.
2. Marketing
Whether you're new to eCommerce or this is another store you're building, marketing is an important factor. There are several different ways to build marketing though Facebook, Instagram, email marketing and SEO are important options for your business.
You should be marketing long before your store opens on social media. Building up hype. You should also be promoting your brand at least 1-2 times a day on Facebook, 3-4 times on Instagram/Twitter and using other platforms as needed.
3. Your Product/Pricing
Sometimes your product/pricing can sometimes put customers offer. If you don't have any reviews then there is little trust in your product. If you're dropshipping you can use an AliExpress Reviews app to improve trust and add social proof. However, if you're selling your own product, you need to rely on marketing or change your pricing.
4. Shipping
One of the most common reasons why customers don't complete a transaction is because they don't like the shipping costs. You can get around this by offering free shipping or having more transparent shipping costs. There are also apps that help you reduce the shipping costs.
Conclusion: How Long Does It Take To Get The First Sale On Shopify?
You can't expect to start a Shopify store and then start selling products within hours. Even Amazon's first sales were generated by friends and family of the founding team members buying off the site. On average it takes 14 days to make a sale, but it can be longer. And the first sale is often around $20. But the first sale is only the first step, you need to have lots of sales, every day to make a successful business on Shopify.
FAQs
What role does mobile optimization play in getting my first Shopify sale?

Ensuring your Shopify store is mobile-friendly is crucial. A seamless mobile experience can greatly enhance user engagement and lead to quicker sales, as customers expect fast, accessible, and easy navigation on their phones.

Can integrating a blog on my Shopify store help in getting the first sale?

Yes, integrating a blog can be beneficial. It helps in SEO, drives organic traffic, and establishes your brand as an authority in your niche, which can lead to increased sales.

How can I use analytics to boost my chances of making the first sale on Shopify?

Utilizing analytics helps in understanding customer behavior, tracking traffic sources, and identifying popular products. This information can be used to optimize marketing efforts and improve the overall shopping experience, increasing the likelihood of sales.
Avi Klein
Vast experience in the online world. Shopify Expert, SEO expert, Web developer and consultant to several online companies. Read more about
our approach
to reviewing themes and apps.