How Many Custom Email Addresses does my Shopify Store Need?
Last modified: December 5, 2021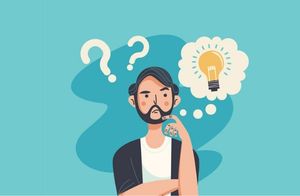 When you starting to build a website, one of the biggest questions that you have to answer is how customers are going to communicate with you. There are options like SMS, Live Chat and these common methods. However, some customers prefer to use old fashioned email. That does mean that you need to create custom email addresses for your website.
To look the most professional, you should have at least one custom domain email. Something like [email protected]. This is something that customers will expect to see and it will look very professional.
The problem is that Shopify doesn't offer this service and you have to look elsewhere for professional email addresses. This can cause another problem as it can be expensive to manage all these email addresses.
So how many custom email addresses do you need for your Shopify store?
Recommended: What are the 12 Best Shopify SMS Apps? – [2023]
#
Name
Image

Get a Free Custom Shopify Store
1

SMS Marketing ‑ Winback

2

Privy

3

Marsello: Email, SMS & Loyalty

4

SMS, Web Push, Email‑ Firepush

5

LiveRecover SMS Marketing & Cart Recovery

6

Cartloop

7

SMSBump SMS + MMS Marketing

8

Postscript SMS & MMS Marketing

9

SMS & Messenger marketing Tobi

10

SMS Notification Cart Recovery

11

SMS Alert

12

Sticky Tools | 20 apps in one

13

Tone SMS Marketing

14

TxtCart SMS Marketing

Show More
Considerations
Several considerations are needed to ensure that you don't get too many email addresses or have too few. The first is how many emails are you going to receive. When you are just starting out, then you might just want one email, something like [email protected]. As you expand, however, you might want to add new custom email addresses to your list.
For example, if you're getting lots of emails to your mailbox, you might want to send all orders to a special inbox like [email protected]. And then everything else is sent to your other email address.
Then you might want to add email addresses for all staff members. For instance, if you have three staff members, you can add email addresses like [email protected] for all the staff.
Finally, you might want to segment your email addresses. For instance, customer service, support, enquiries, suppliers, etc.
However, this can raise the costs of your custom emails a lot. A simple way to solve this is to have one or two email addresses in reality, like [email protected] and [email protected] but then have forwarding email addresses that point to one or two of these addresses. This can make you seem like a bigger organization than you are, which looks more impressive. However, it can be harder for you to manage.
Another thing to consider is how you're going to manage when an employee leaves. Employees should immediately have their email account suspended when they leave an organization. So be sure that you're always doing that. But be sure to add an email forwarding for that person to another employee. That way you can catch any important emails that old customers are sending to that left employee.
Final Word: How Many Custom Email Addresses does my Shopify Store Need?
When it comes to managing your Shopify emails, it is always best to stay away from free services like Gmail and Hotmail. They just look too unprofessional and can harm your website's reputation and lower revenues. However, that means you need custom email addresses. The best practice is to always have at least one, but other circumstances might require you to have more than one as you grow.
Avi Klein
Vast experience in the online world. SEO expert, Web developer and consultant to several online companies.
Read more...
. Read more about
our approach
to reviewing themes and plugins.