How Payday Affects your Shopify Store
Last modified: March 25, 2023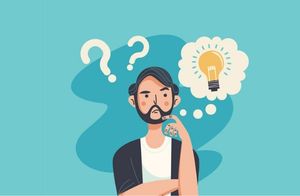 Sales are often not uniformly distributed throughout the month. Many people around the world are on tight budgets and they often rely on making purchasing decisions on the days where they have the most funds in their bank account. This is usually when they are paid by their employer and this is known as payday.
Payday is a big day in your monthly calendar and you should be looking at utilizing this date to improve sales on your website. The more effort you put into marketing around this day the more money you will get.
There are several things that you can do around the payday to improve your business' results. Here are some suggestions.
Understand the Window Shopping Phase
The first thing that you need to do is to understand the Window Shopping Phase of the purchasing journey. Many customers will often shop before the payday to create a list of the products that they would like buy. If you can get onto that shopping list, you can convert them easier on your website.
So about a week before payday, try to market some of the products that you're going to be selling. This can include promoting on email, social media and through YouTube videos.
Use Social Media
Ensure that there is a flourish of activity around your social media accounts on the few days before and around the payday. Showcase your best products, coupons, deals and more around this time to grab the attention of your audience.
If you can increase your social media presence by increasing the number of posts that you're doing by 50%. So if you're publishing two updates per day on your channels, start publishing one more update per day.
Offer Discounts/Promotions
The next thing you could try is to offer payday deals. It is a simple, effective way to attract customers new and old to your website on payday. You can offer something like a 10% deal that is only available for 48 hours.
Be sure that you don't have too high a discount, or you will harm your profit margins. You can use tiered discounting, using an app like this one, that can help you reward those who buy more from your brand with bigger discounts.
Payday Reminders
Finally you can try to bring back past customers by using apps to set payday reminders. You can use apps like Ping that can help you subscribe visitors to your website who have not converting on their visit (up to 97% of your website's visitors) and then send them a reminder of your products or their wishlist on payday. There are numerous wishlist apps that are available.
This system has been known to bring back about 20% of those who visited you before and convert them into customers. It is a simple process that can be run on automatic and you don't lose value on your products.
Final Word: How Payday Affects your Shopify Store
Payday is one of the biggest days in your monthly calendar. You should be using this special day for customers for improving your website's performance by shifting the focus of your marketing around this day. By utilizing some of these updates on your website, you can see growth of your business.
Avi Klein
Vast experience in the online world. SEO expert, Web developer and consultant to several online companies.
Read more...
. Read more about
our approach
to reviewing themes and plugins.