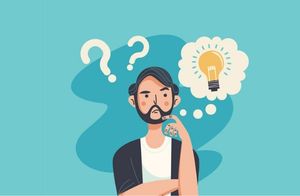 How to Access Robot TXT on Shopify
Last modified: December 2, 2021
The Robot file on websites is often highly sought after. It is a powerful file that when used correctly can help you rank highly on Google and other search engines. It can also cause certain functions on your website to improve performance for customers.
However, finding your robot.txt file on Shopify is going to be very difficult.
Recommended: 14 Best SEO Apps For Shopify
#
Name
Image
Shopify

More Info

1

SEO Booster ‑ SEO Marketing

More Info

2

Shopify SEO Suite by AVADA

More Info

3

Plug In SEO

More Info

4

SEO Manager

More Info

5

SEO Doctor

More Info

6

Ultra SEO

More Info

7

Smart SEO

More Info

8

ReloadSEO

More Info

9

SEO Image Optimizer

More Info

10

JSON-LD for SEO

More Info

11

SEO Expert Pro

More Info

12

SEO Images All-In-One SEO

More Info

13

SEO Assistant by Buymaxx

Inactive

14

SEOMetriks Marketing Tools

Inactive

Show More
Why is it so Hard to Find your Robot.txt File on Shopify?
Just like other website platforms that allow small businesses to build websites, Shopify has the legal right to limit your access to certain files that create your website. There are several reasons for this. One is security, if you're given access, then hackers could also legally gain access to the software and then they might find security gaps within the files and use them to hack into websites.
Alternatively, you might alter their propriety software which would be against their terms and conditions. This could vastly interfere with their services. Therefore, to prevent outages they block access to FTP and this includes access to your robots.txt files.
However, Shopify does automatically generate this for you and ensures that your site is optimized for search engines. This is regardless of which of the themes you use from the Shopify Theme store. Therefore, you can be assured that your site can be ranked.
Final Word: How to access Robot TXT on Shopify
You can't access your robot.txt file because Shopify blocks your access to FTP. There are security and performance reasons for this. Yet Shopify has experts that have designed their system to ensure that your website performs well and can rank on Google.
Recap:
Offers & Promos