How To Add 2CheckOut To Shopify
Last modified: December 2, 2021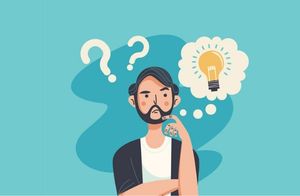 2CheckOut is one of the leading global payment platforms that allows online stores to accept mobile and online payments from across the world. There are localized payment options that deliver a series of services that sellers and buyers can benefit from. This article looks at 2CheckOut, why you should have it on your Shopify Store and how to add it.
What Are The Benefits Of Using 2CheckOut On Shopify?
There are several benefits to using 2CheckOut on Shopify, these include:
Multiple Payment Options For Customers
2CheckOut supports multiple payment methods. Giving customers choice allows you to encourage more customers to purchase from you. 2CheckOut accepts payments from PayPal, Visa, American Express, MasterCard, Discover, JCB, Diner's Club and traditional debit cards.
The payment gateway is also available in 211 markets across the world, with each market having its own localized options that can be customized by the seller. These can therefore offer more native languages and currencies, making the buyer more comfortable.
The system also supports 87 different currencies and up to 15 languages. Therefore, with 2CheckOut you can take your business to the next level.
Standard And Inline Options
When it comes to the checkout, you have the choice of standard and inline checkouts. The standard will show the checkout page and base this on the device the customer is using. Inline, displays the checkout page as if it is any other page on the seller's website. Those that choose inline checkouts will still have all the benefits and features of the hosted checkout option.
Security
There is no doubt that 2CheckOut is a secure payment method. Their PCI Data Security Standard is classified as Level 1 certified. This guarantees the protection of all involved in the transaction (customer and seller) from fraud. It also prevents interference that can cause fraud alerts.
Integration
2CheckOut is used on numerous platforms, including Shopify. There are strong integrations that mean it will seamlessly fit into the software without a hitch. You don't need a new app either, 2CheckOut is within the payment options that are available, as standard, on Shopify plans.
Subscription Services
If you want to sell products or services on a regular subscription service, the 2CheckOut is a great option. Their software allows you set up subscription payments from customers across the world.
How To Setup 2CheckOut On Your Shopify Store
To setup 2CheckOut on your Shopify store, you need to follow these easy to follow steps:
Step 1 – Create A 2Checkout Account
Before you start linking Shopify to 2CheckOut, you need an account on 2CheckOut. From this account you will need to have the Account number and secret word. These can be found in the INS Secret word option within the 'Webhooks & API' section of your Integrations.
Step 2 – Log in To Shopify
Next login to your Shopify admin area.
Step 3 – Payments
Under 'Settings' click on the 'Payments' option.
Step 4 – 2CheckOut
Find the option that says 'Select a Credit Card Gateway' and on the drop-down selector, choose '2CheckOut'.
Then you need to enter your 2CheckOut account number (SID) and the secret word.
When entered, click on 'Activate' to save the changes.
Step 5 – Go To 2CheckOut
Head back to your 2CheckOut account and sign back in.
Step 6 – Integrations
From the dashboard, go to 'Integrations' and then 'Webhooks & API Section'.
Step 7 – Redirect URL
In the Redirect URL section check the 'Enable Return After Sale'. You will need to leave the Approved URL field blank. For the 'Return Method' select the option 'Header Redirect'.
Then click on the 'Save' button.
Final Word: How To Add 2CheckOut To Shopify
Shopify Payments is a great payment gateway, but sometimes you need something different. 2CheckOut is a great option when you need something more complex.
Avi Klein
Vast experience in the online world. SEO expert, Web developer and consultant to several online companies.
Read more...
. Read more about
our approach
to reviewing themes and plugins.