How To Add A Banner To Shopify
Last modified: November 8, 2023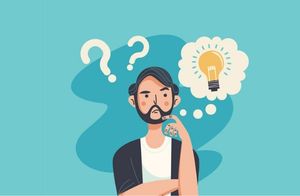 Banners are a great way for you to attract attention to specific messages on your website. However, not all Shopify themes have the option for a banner. Therefore, if you want a banner, and don't want the hassle of having to add coding to your site, then you might want to consider one of the themes that have banners installed.

Key Takeaways
1
The Avenue Theme includes a bold banner and is ideal for large catalogs.
2
Banners in Avenue can be customized with call-to-action buttons or text.
3
Dynamic Banner Suite app can be used to add banners without coding.
Recommended: 10 Best Shopify Promotion Bar Apps – [2023]
#
Name
Image

Get a Free Custom Shopify Store
1

Justuno

2

Sales Rocket

3

Multi-Announcement Bar Maker

4

Welcome Header Bar

5

Easy Announcement Bar

6

Quick Announcement Bar

7

Announcement Bar + Web Push

8

Powerful Announcement Bar

9

Announcement Bar & Header Bar

10

Simple Header Bar

Show More
The Avenue Theme
One of the best banner friendly themes is Avenue.
Avenue is a great theme that has an aesthetically pleasing appearance that includes a bold banner at the top of the page. Underneath your top products can be displayed through a featured collection. All collections can also have sub-listing and customers can search through these listings with a fantastic filter that can display products based on brand, type and other criteria, and this is available on the website.
The Avenue theme is one of the best for large catalogs and with the multi-colum menu, customers can easily navigate around your store. The banner can be customized, so it can have call-to-action buttons, text or just be blank with your image.
If you would like to find out more about Avenue, you can find the theme here.
Using Dynamic Banner Suite
There is another option and that is to install Dynamic Banner Suite onto your website. This app is very effective at adding all sorts of banners to your store that could increase leads, email contacts and send customers to the best pages of your website.
Dynamic Banner Suite is one of the top rated banner apps on Shopify and you can find out more about here.
Add A Banner To Your Shopify Store Using Dynamic Banner Suite
Here are the instructions to add a banner to your Shopify store using the Dynamic Banner Suite.
Step 1 – Login To Your Shopify Store
Login to your Shopify store using your credentials and enter your admin area.
Step 3 – Create A Banner In The App
Now you can create a banner for your store by using the app within your Shopify admin page. There are numerous types of banners you can create (sales, free shipping, product promotion, etc.).
Whenever you create a banner remember to include these three points:
Identify the audience the banner is meant for and the specific subject they will be interested in.
Convey the value proposition of the message.
Give them an action that they need to take next (call to action).
Enhancing Your Shopify Store with Effective Banners
Strategic Banner Placement
Maximize visibility by placing banners prominently. Consider the header or just above key content to ensure they're the focal point for visitors.
Designing for Impact
Use high-contrast colors and bold text to make your sale banners stand out. Keep the design consistent with your brand for a professional look.
Timing Your Banners
Align banner updates with new sales or products. Frequent changes keep content fresh and customers engaged with your latest offerings.
Technical Tips for Banner Integration
Using Shopify's Built-In Features
Utilize Shopify's design tab to add banners easily without extra costs. This method offers ease but may limit creative control.
HTML Editor for Custom Banners
For a unique look, consider using an HTML editor. This requires more technical skill but allows for complete customization.
Considerations for Adding Banners to Shopify
Visual Harmony with Store Design
Ensure the banner's color scheme and graphics align with your store's aesthetic. A cohesive design enhances brand identity and user experience.
Message Clarity and Conciseness
Banners should convey offers clearly and quickly. Use succinct language and impactful calls-to-action to drive customer decisions.
Mobile Responsiveness
With the rise of mobile shopping, confirm banners are responsive. They must adapt to various screen sizes for consistent visibility and functionality.
Conclusion: How To Add A Banner To Shopify
Adding a banner to your Shopify store can help you achieve much more on the platform. You can sell more products, grow your email marketing list, and more. However, you need to have either the best banner or the right theme to have a banner on your site. Above are two options for you to try.
FAQs
Is it possible to schedule banners to display during specific times?

Shopify does not have a built-in feature for scheduling banners, but you can use third-party apps or custom scripts to manage banner schedules.

How often should banners be updated on a Shopify store?

Banners should be updated regularly to reflect current promotions, seasonal offers, or new product launches to keep the content dynamic and engaging for customers.

Can banner placement affect site speed?

Yes, banners, especially those with high-resolution images, can impact loading times. Optimize images and consider placement to maintain a swift site experience.
Avi Klein
Vast experience in the online world. Shopify Expert, SEO expert, Web developer and consultant to several online companies. Read more about
our approach
to reviewing themes and apps.