How To Add A Banner To Shopify
Last modified: December 2, 2021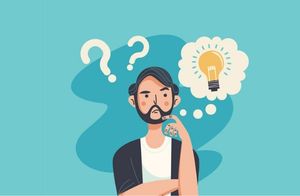 Banners are a great way for you to attract attention for specific messages on your website. However, not all Shopify themes have the option for a banner. Therefore, if you want a banner, and don't want the hassle of having to add coding to your site, then you might want to consider one of the themes that have banners installed.
The Avenue Theme
One of the best banner friendly themes is Avenue.
Avenue is a great theme that has an aesthetically pleasing appearance that includes a bold banner at the top of the page. Underneath your top products can be displayed through a featured collection. All collections can also have sub-listing and customers can search through these listings with a fantastic filter that can display products based on brand, type and other criteria, and this is available on the website.
The Avenue theme is one of the best for large catalogs and with the multi-colum menu, customers can easily navigate around your store. The banner can be customized, so it can have call-to-action buttons, text or just be blank with your image.
If you would like to find out more about Avenue, you can find the theme here.
Using Dynamic Banner Suite
There is another option and that is to install Dynamic Banner Suite onto your website. This app is very effective at adding all sorts of banners to your store that could increase leads, email contacts and send customers to the best pages of your website.
Dynamic Banner Suite is one of the top rated banner apps on Shopify and you can find out more about here.
Add A Banner To Your Shopify Store Using Dynamic Banner Suite
Here are the instructions to add a banner to your Shopify store using the Dynamic Banner Suite.
Step 1 – Login To Your Shopify Store
Login to your Shopify store using your credentials and enter your admin area.
Step 3 – Create A Banner In The App
Now you can create a banner for your store by using the app within your Shopify admin page. There are numerous types of banners you can create (sales, free shipping, product promotion, etc.).
Whenever you create a banner remember to include these three points:
Identify the audience the banner is meant for and the specific subject they will be interested in.
Convey the value proposition of the message.
Give them an action that they need to take next (call to action).
Final Word: How To Add A Banner To Shopify
Adding a banner to your Shopify store can help you achieve much more on the platform. You can sell more products, grow your email marketing list and more. However, you need to have either the best banner or the right theme to have a banner on your site. Above are two options for you to try.
Avi Klein
Vast experience in the online world. SEO expert, Web developer and consultant to several online companies.
Read more...
. Read more about
our approach
to reviewing themes and plugins.