How To Add A Favicon On Shopify
Last modified: December 2, 2021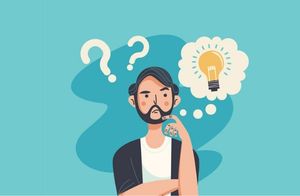 Adding a favicon to your Shopify store is an important step when you run a website. In this article, we look at why it is important to have a favicon and how you can add one to your store.
What Is A Favicon?
A favicon is the little image that sits next to the name of the page you're on within the browser. It is 32 x 32 pixels large and appears the same on all pages, regardless of what the page is about. However, you need to add the favicon to your site in order for it to display. There is no default setting for any website.
Why Do You Need A Favicon On Shopify?
There are numerous reasons why you might want to add a favicon to your Shopify store. Here are some of the common reasons.
2. Completes Your Website
Customers expect to see a favicon on your site. Therefore, when you don't have one it makes your site look incomplete or unprofessional.
3. Improves Branding
Finally, it allows customers to know more about your brand within seconds. If you have a picture of a plant, then customers will instantly know you're about gardening or nature. It helps to connect the customer to your brand too, which will help with conversions.
How To Add A Favicon To Your Shopify Store
Here are the instructions to add a favicon to your shopify store.
Step 1 – Login
Login to your Shopify store using your user credentials.
Step 2 - Themes
When inside the Shopify admin page, go to 'Online Store' and then the 'Themes' section. Find the theme that you're currently using and then click on the 'Customize' option.
Step 3 – Theme Settings
Locate the theme editor toolbar and then click on the 'Theme Settings' tab. Within this section there will an option that reads 'Favicon', click on this.
Step 4 – Adding The Favicon
Within this section, find the Favicon image area and click on the 'Select Image' option. Now you need to add the image to the option. If you've already got the favicon image uploaded to your media library, then you can click on the 'Library' tab. Find the image and then click on it.
If you need to upload the image to your site from your computer, then on the 'Library' tab, click on the '+' button. Find the image on your computer and click on that.
Step 5 – Save
When you're done, click on the 'Save' option.
Final Word: How To Add A Favicon On Shopify
Adding a favicon to your Shopify store is an easy process. Just follow the instructions above. If you want to take a step further and add a unique favicon to your cart page, then you have to use an app. We recommend that you use Sales Rocket. This not only gives you this option, but it includes more than 30 other features to help you grow your sales on Shopify.
Avi Klein
Vast experience in the online world. SEO expert, Web developer and consultant to several online companies.
Read more...
. Read more about
our approach
to reviewing themes and plugins.