How To Add A Favicon On Shopify
Last modified: November 13, 2023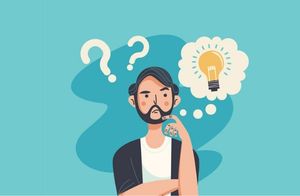 Adding a favicon to your Shopify store is an important step when you run a website. In this article, we look at why it is important to have a favicon and how you can add one to your store.

Key Takeaways
1
Log in to Shopify, go to 'Online Store,' then select 'Themes' to customize your current theme and add a favicon.
2
In 'Theme Settings', find and click the 'Favicon' option to access the favicon image area for image selection or upload.
3
After selecting or uploading your favicon image, ensure to click 'Save' to apply changes to your Shopify store.
Recommended: 11 Best Shopify Product Customizer Apps – [2023]
#
Name
Image

Get a Free Custom Shopify Store
1

Hulk Product Options

2

Bold Product Options

3

Customily

4

Advanced Product Options

5

Dynamic Product Options

6

Infinite Options

7

Custom Product Options

8

Printify

9

teelaunch

10

JetPrint

11

Best Custom Product Options

Show More
What Is A Favicon?
A favicon is the little image that sits next to the name of the page you're on within the browser. It is 32 x 32 pixels large and appears the same on all pages, regardless of what the page is about. However, you need to add the favicon to your site in order for it to display. There is no default setting for any website.
Why Do You Need A Favicon On Shopify?
There are numerous reasons why you might want to add a favicon to your Shopify store. Here are some of the common reasons.
2. Completes Your Website
Customers expect to see a favicon on your site. Therefore, when you don't have one it makes your site look incomplete or unprofessional.
3. Improves Branding
Finally, it allows customers to know more about your brand within seconds. If you have a picture of a plant, then customers will instantly know you're about gardening or nature. It helps to connect the customer to your brand too, which will help with conversions.
How To Add A Favicon To Your Shopify Store
Here are the instructions to add a favicon to your shopify store.
Step 1 – Login
Login to your Shopify store using your user credentials.
Step 2 - Themes
When inside the Shopify admin page, go to 'Online Store' and then the 'Themes' section. Find the theme that you're currently using and then click on the 'Customize' option.
Step 3 – Theme Settings
Locate the theme editor toolbar and then click on the 'Theme Settings' tab. Within this section there will an option that reads 'Favicon', click on this.
Step 4 – Adding The Favicon
Within this section, find the Favicon image area and click on the 'Select Image' option. Now you need to add the image to the option. If you've already got the favicon image uploaded to your media library, then you can click on the 'Library' tab. Find the image and then click on it.
If you need to upload the image to your site from your computer, then on the 'Library' tab, click on the '+' button. Find the image on your computer and click on that.
Step 5 – Save
When you're done, click on the 'Save' option.
Enhancing Your Shopify Store with a Favicon
Understanding the Importance of Favicons
Favicons, though small, play a crucial role in enhancing your Shopify store's branding and user experience.
These tiny icons, typically 16×16 or 32×32 pixels, appear in browser tabs and bookmarks, offering a visual cue that helps customers easily identify and return to your store.
By adding a favicon, you're not just improving aesthetics; you're also strengthening your brand identity and making your site more memorable.
Alternative Method: Direct Code Editing
For those who prefer a more hands-on approach or have specific customization needs, adding a favicon directly into the theme's code is an option.
Access the 'Theme Editor', find the 'theme.liquid' file, and insert the appropriate HTML code linking to your favicon file.
This method offers more control but requires a basic understanding of HTML and careful handling to avoid errors.
Optimizing Your Favicon for Maximum Impact
Choosing the Right Favicon Design
When designing your favicon, consider using a simplified version of your logo or an element that represents your brand.
The design should be clear and recognizable even on a small scale.
Remember, your favicon is a key part of your site's visual identity, so it should align with your overall branding strategy.
Technical Considerations for Favicons
Ensure your favicon is in the correct format (.png or .ico) and adheres to the recommended dimensions (16×16 or 32×32 pixels). This ensures optimal display across different browsers and devices.
Additionally, testing your favicon across various platforms is crucial to ensure it appears correctly and enhances your site's professional appearance.
Impact of Favicons on User Experience
A well-designed favicon not only strengthens your brand but also improves the user experience.
It makes your site easily identifiable in a sea of browser tabs, aiding in navigation and potentially increasing the likelihood of return visits.
In essence, a favicon might be small, but its impact on your store's usability and brand recall is significant.
Things to Consider When Adding a Favicon on Shopify
Compatibility Across Browsers and Devices
When adding a favicon to a Shopify store, it's crucial to ensure compatibility across various browsers and devices.
Different browsers and devices may display favicons differently, so testing is key.
This ensures a consistent and professional appearance of the favicon, enhancing the brand's image.
Design Simplicity and Brand Representation
The design of a favicon should be simple yet effective in representing the brand.
Due to its small size, a favicon should avoid complex designs and focus on elements that are easily recognizable.
A well-designed favicon reinforces brand identity and aids in customer recall.
File Format and Size Specifications
Choosing the right file format and adhering to size specifications is essential for favicon effectiveness.
Favicons typically work best in .png or .ico formats and should ideally be 16×16 or 32×32 pixels in size.
Proper formatting and sizing ensure that the favicon is clear and visible on all tabs and bookmarks.
Conclusion: How To Add A Favicon On Shopify
Adding a favicon to your Shopify store is an easy process. Just follow the instructions above. If you want to take a step further and add a unique favicon to your cart page, then you have to use an app. We recommend that you use Sales Rocket. This not only gives you this option, but it includes more than 30 other features to help you grow your sales on Shopify.
FAQs
How often should I update my Shopify store's favicon?

When rebranding or refreshing your store's appearance, consider updating the favicon to maintain a fresh and consistent brand image. While not required frequently, periodic favicon updates ensure alignment with branding changes and product lines.

Can animated favicons be used on Shopify stores?

Shopify allows static image files like PNG or JPG for favicons but doesn't support animated favicons. Animated favicons can distract customers and may not display correctly in all browsers, so opt for a simple, static design.

How do I change my favicon for different seasons or promotions?

To change your favicon for specific occasions, simply upload a new favicon image in the theme settings. Remember to revert it back or update it once the season or promotion ends.
Avi Klein
Vast experience in the online world. Shopify Expert, SEO expert, Web developer and consultant to several online companies. Read more about
our approach
to reviewing themes and apps.