How To Add A Product Description Tab In Shopify
Last modified: November 7, 2023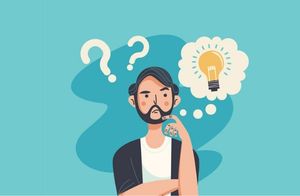 When you have a long product description, you might want to separate the information into different tabs. These tabs can be grouped into specific information. For instance, one tab could be about the materials that a product's made of, another could be a description and another about the dimensions of the product.
Adding product description tabs into your Shopify store is relatively easy. All you need to do is to use one of the many, and easy-to-use, product tab apps that are available.
Key Takeaways
1
Tabs organize product information and allow for more content without affecting the page size.
2
More content in tabs can improve search engine rankings without affecting SEO
3
Test your tabs on various devices and browsers to ensure they're working well
Recommended: 10 Best Shopify Product Description Apps – [2023]
#
Name
Image

Get a Free Custom Shopify Store
1

Product Description Tabs & FAQ

2

Advanced Product Descriptions

3

Epic Product Descriptions

4

Product Descriptions that Sell

5

Smart Product Description

6

Product Description Tab Widget

7

Judge.Me

8

MagicTabs

9

Fashion Product Descriptions

10

Product Description Writing

Show More
Why Use Tabs On Your Store?
Tabs make it easier for you to organize information about the product and for the customer to find the information they want. It also keeps the product pages smaller, something that helps with conversions and improving revenues on your store by not having the add-to-cart button move off screen as the customer is browsing the page.
Tabs also don't impact the SEO of your site. The content is still there, it's just hidden from the human eye. A search engine bot can still see the text that is supposed to be on the page. Therefore, search engines won't reduce your rank if you use tabs.
Another factor is that you can add more content to your product pages. Research has shown that more content on your page can increase your rank on search engines. Therefore, by using tabs, you can organize pages so more information can be saved onto the page to help with ranking.
What Tabs Could You Use On Product Pages?
There are numerous different tabs you could use. Here are some good recommendations to help you build a better product page that will help you convert.
Product Description – A short description of the benefits of the product. Avoid writing too much about the features, customers want to know how the product will help them.
Product Size/Dimensions/Colors – Tell customers more about how big the product is or what color the product comes in. Although an image should tell them about the color, if there are variations or if people might confuse the color, it is best to have it written down.
Delivery Details – Talk about the delivery lead times for the product. Can you deliver it next day?
Reviews – Add social proof to your brand by adding reviews to your product tabs. Most tab apps will support this.
Adding Tabs To Your Product Descriptions
To add product description tabs, follow these instructions.
Step 1 – Login To Your Shopify Store
Using your login credentials, login to your Shopify Store.
Step 2 – Install App
We really recommend this app here. It is cost-effective and has all the features you need. Alternatively, you can search for product tabs on the Shopify App Store. To add an app to your store, click on the 'Add App' button on the app page.
Step 3 – Follow App Instructions
Follow the instructions for your specific app. Some apps will require you to create the tabs in a special section of the Shopify admin page. Others will simply require you to denote where tabs are by making the header of the new tab an H2 header.
Enhancing Product Pages with Description Tabs
Customization Without Complexity
Customizing your Shopify store doesn't require technical expertise. With basic HTML, CSS, and JavaScript knowledge, you can add tabs to your product pages.
This not only organizes content but also enhances the shopping experience. Whether you want tabs for product details, size charts, or shipping information, the process is straightforward.
Testing and Troubleshooting
After adding your tabs, it's crucial to test them across different devices and browsers.
Ensure that the tabs display correctly and that the content within each tab is accessible. If you encounter any issues, review your code for any typos or misplaced tags.
If you're not confident in your coding abilities, consider reaching out to a Shopify expert. They can assist with the implementation and ensure that your tabs work seamlessly.
Optimizing Product Description Tab for User Engagement
Design Considerations
When designing your tabs, keep user experience front and center. Choose colors and fonts that are easy to read and navigate.
The active tab should be clearly indicated, and content should be well-organized within each tab.
Consider mobile users as well. Tabs should be responsive and easily tappable on smaller screens. This ensures that all customers, regardless of device, have a positive experience on your site.
Content Strategy
The content within your tabs should be concise and relevant. Avoid overwhelming customers with too much text.
Use bullet points, tables, or images where appropriate to convey information effectively.
For SEO purposes, ensure that your tabbed content is crawlable by search engines. This helps in maintaining your site's visibility and ranking on search engine results pages.
Performance Testing
Site speed can be affected by adding new elements to your pages.
Monitor your site's performance after implementing tabs to ensure they don't slow down page loading times.
Use tools like Google PageSpeed Insights to check your site's speed and make any necessary optimizations.
Fast loading times are crucial for keeping customers engaged and reducing bounce rates.
Conclusion: How To Add A Product Description Tab In Shopify
Don't miss out on a great opportunity to make your product pages more user friendly. Add tabs to your website to see your product pages become easier to read and convert more visitors on your store.
FAQs
How can I revert back if I decide not to use product description tabs anymore?

You can revert to your previous layout by removing the tab code from your theme files or uninstalling the tab app.

Can I add product description tabs to my Shopify store without using an app?

Yes, you can add tabs by editing your theme's liquid files directly. This requires some knowledge of HTML, CSS, and Shopify's templating language.

Is it possible to add video content inside a product description tab?

Yes, it's possible to embed video content within a product description tab on Shopify by using HTML or a Shopify app. This engages customers with dynamic visuals and enhances presentation.
Avi Klein
Vast experience in the online world. Shopify Expert, SEO expert, Web developer and consultant to several online companies. Read more about
our approach
to reviewing themes and apps.