How To Add A Product Description Tab In Shopify
Last modified: December 2, 2021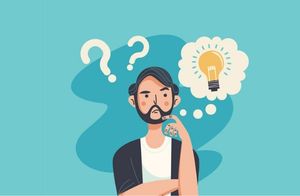 When you have a long product description, you might want to separate the information into different tabs. These tabs can be grouped into specific information. For instance, one tab could be about the materials that a product's made of, another could be a description and another about the dimensions of the product.
Adding product description tabs into your Shopify store is relatively easy. All you need to do is to use one of the many, and easy-to-use, product tab apps that are available.
Why Use Tabs On Your Store?
Tabs make it easier for you to organize information about the product and for the customer to find the information they want. It also keeps the product pages smaller, something that helps with conversions and improving revenues on your store by not having the add-to-cart button move off screen as the customer is browsing the page.
Tabs also don't impact the SEO of your site. The content is still there, it's just hidden from the human eye. A search engine bot can still see the text that is supposed to be on the page. Therefore, search engines won't reduce your rank if you use tabs.
Another factor is that you can add more content to your product pages. Research has shown that more content on your page can increase your rank on search engines. Therefore, by using tabs, you can organize pages so more information can be saved onto the page to help with ranking.
What Tabs Could You Use On Product Pages?
There are numerous different tabs you could use. Here are some good recommendations to help you build a better product page that will help you convert.
Product Description – A short description of the benefits of the product. Avoid writing too much about the features, customers want to know how the product will help them.
Product Size/Dimensions/Colors – Tell customers more about how big the product is or what color the product comes in. Although an image should tell them about the color, if there are variations or if people might confuse the color, it is best to have it written down.
Delivery Details – Talk about the delivery lead times for the product. Can you deliver it next day?
Reviews – Add social proof to your brand by adding reviews to your product tabs. Most tab apps will support this.
Adding Tabs To Your Product Descriptions
To add product description tabs, follow these instructions.
Step 1 – Login To Your Shopify Store
Using your login credentials, login to your Shopify Store.
Step 2 – Install App
We really recommend this app here. It is cost-effective and has all the features you need. Alternatively, you can search for product tabs on the Shopify App Store. To add an app to your store, click on the 'Add App' button on the app page.
Step 3 – Follow App Instructions
Follow the instructions for your specific app. Some apps will require you to create the tabs in a special section of the Shopify admin page. Others will simply require you to denote where tabs are by making the header of the new tab an H2 header.
Final Word: How To Add A Product Description Tab In Shopify
Don't miss out on a great opportunity to make your product pages more user friendly. Add tabs to your website to see your product pages become easier to read and convert more visitors on your store.
Avi Klein
Vast experience in the online world. SEO expert, Web developer and consultant to several online companies.
Read more...
. Read more about
our approach
to reviewing themes and plugins.