How To Add A Product Type In Shopify
Last modified: October 31, 2023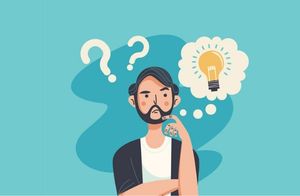 When you create products, you assign them a 'Product Type', a category that connects similar products together. This can be used to organize products into collections that can be used by customers to search for products that they want without seeing irrelevant products.
To create a new product type in Shopify, follow these steps.

Key Takeaways
1
To add a product type, first log into your Shopify dashboard.
2
Navigate to the 'Products' section and then to 'Organization'.
3
After adding the product type, remember to save your changes.
Recommended: 10 Best Shopify Product Filter Apps – [2023]
#
Name
Image

Get a Free Custom Shopify Store
1

Smart Product Filter & Search

2

Product Filter & Search

3

Instant Search & Smart Filters

4

Zooomy Product Filters

5

Live Search & Smart Search

6

Instant Search & Quick Filters

7

Simile | Smart Visual Search

8

TURBO Product Filter

9

Product Lookup Form

10

Instant Search & Filter

Show More
Step 1 – Login
Log in to your Shopify dashboard using your store credentials.
Step 2 – Products
Click on the 'Products' tab, and then click on the 'Add a product'. Within the product creation page, you need to enter in the important information for the product.
If you're looking to edit the product type of an existing product. Find the existing product within the 'Products' tab and then click on that. You'll be taken to the product information screen.
Step 3 – Organization
On the right-hand side of the product creation page, you will see the section labeled 'Organization'. Under this option, you will see 'Product Type'. This is the place where you can add a new product type simply by typing in the name. Be sure that the product type is not the same as another.
If you want to add an existing product type, you can select it from the drop-down menu.
Step 4 – Save
When you've finished, click on the 'Save' option.
Understanding Product Types
The Significance of Product Types
Product types in Shopify are vital for organizing your store. They help group similar items, making it easier for customers to find what they need.
A well-organized store with clear product types can enhance user experience and boost SEO rankings.
Choosing the Right Product Type
Shopify offers various default product types like clothing, books, and more. It's crucial to select the type that aligns with your products.
For unique items, Shopify allows custom product types, tailoring your store to your niche.
Exploring Different Product Types
Shopify offers diverse product types like physical items, digital goods, and gift cards. Each type has specific attributes, ensuring a tailored shopping experience for customers.
Things to Consider When Adding Product Types in Shopify
Consistency is Key
When adding product types, maintain consistency across the store. This ensures that customers have a seamless browsing experience and can easily find what they're looking for.
Opt for Descriptive Names
Choose names that clearly describe the product type. Avoid vague or generic terms. Descriptive names help customers understand the product range and make informed decisions.
Consider SEO Implications
Product types can influence SEO rankings. Using relevant keywords in product type names can improve visibility on search engines, driving more organic traffic to the store.
Think About Scalability
As the store grows, so will the product range. Ensure that the product types added today can accommodate future products. This avoids the need for frequent restructuring.
Monitor Customer Behavior
After adding new product types, monitor how customers interact with them. Use analytics tools to see if the new types improve navigation and sales. Adjust based on feedback and data.
Conclusion: How To Add A Product Type In Shopify
Product types make it easier for your customers to use your store. This can help you to improve your conversion rate and increase revenues. It is also easier for you to organize collections and more. You should plan what product types you want to use very carefully to ensure that they make sense to you and customers.
FAQs
Can I change the product type of an existing product?

Yes, you can edit an existing product and change its product type anytime from the product details page.

Are there any limits to the number of product types I can create?

Shopify doesn't impose a strict limit on product types, but it's best to keep them organized and not overly specific for better user experience.

Can I assign multiple product types to a single product?

No, each product in Shopify can only have one product type. However, you can use tags to further categorize products.
Avi Klein
Vast experience in the online world. Shopify Expert, SEO expert, Web developer and consultant to several online companies. Read more about
our approach
to reviewing themes and apps.