How To Add A Product Type In Shopify
Last modified: March 2, 2023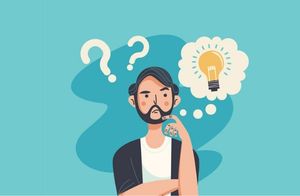 When you create products, you assign them a 'Product Type', a category which connects similar products together. This can be used to organize products into collections that can be used by customers to search for products that they want without seeing irrelevant products.
To create a new product type in Shopify, follow these steps.
Step 1 – Login
Log in to your Shopify dashboard using your store credentials.
Step 2 – Products
Click on the 'Products' tab, and then click on the 'Add a product'. Within the product creation page, you need to enter in the important information for the product.
If you're looking to edit the product type of an existing product. Find the existing product within the 'Products' tab and then click on that. You'll be taken to the product information screen.
Step 3 – Organization
On the right-hand side of the product creation page, you will see the section labeled 'Organization'. Under this option, you will see 'Product Type'. This is the place where you can add a new product type simply by typing in the name. Be sure that the product type is not the same as another.
If you want to add an existing product type, you can select it from the drop-down menu.
Step 4 – Save
When you've finished, click on the 'Save' option.
Final Word
Product types make it easier for you customers to use your store. This can help you to improve your conversion rate and increase revenues. It is also easier for you to organize collections and more. You should plan what product types you want to use very carefully to ensure that they make sense to you and customers.
Avi Klein
Vast experience in the online world. SEO expert, Web developer and consultant to several online companies.
Read more...
. Read more about
our approach
to reviewing themes and plugins.