How to Add a Tag on Shopify
Last modified: December 2, 2021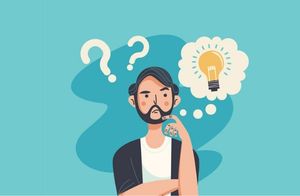 Adding tags to products is a great option for organizing your shop's product. It allows you and customers to find products faster and the more products you have the more time you can save. Tags also allow for additional features on your website to become more useful. For instance, you can have better search, filtering and other features that make your website convert more traffic into sales.
So, here are the instructions on how to add tags to your products. You can read our other guide on how to delete tags here.
Recommended: The 10 Best Shopify Order Tagger Apps – [2023]
#
Name
Image

Get a Free Custom Shopify Store
1

Auto Tags ‑ Customer & Order

2

TagRobot: Customers + Orders

3

Auto Tags Orders & Customers

4

Customer Tags and Segments

5

Easy Tagging

6

Order Automator

7

Auto Tags Customer & Order

8

Order Tagger ‑ Auto Tags

9

Auto Tags ‑ All in one tagging

10

Ordersify: Automation Tags

Show More
Step 1 – Login
Login to your website using your Shopify user credentials.
Step 2 – Products
Go to your 'Online Store' tab and then 'Products' page. Then find the product you would like to add a tag to. Open this product up.
Step 3 – Tags
Find the 'Tags' section on the page. Then you can enter the tag text as you would like within the text box. Or you can choose from existing tags on your products. To view the list of all the tags available, click on the 'View All Tags' button. If you're adding a new tag for your website, then it will automatically be saved for future use.
Step 4 – Save
Once you've completed the tagging process, you can save the product.
Tagging Essentials
To ensure that you're getting the most out of your product tags, be sure to follow some simple rules.
Keep tags short – Tags should be one/two words at most each. For instance, having a tag that reads 'Great for Summer Weather' is too long. It will reduce the chances that it will be found and will look messy. However, using the tag 'Summer' would be much better.
Use numerous tags – Don't forget that you can use numerous tags per product. Numerous tags allow you to assign similar tags to a group of product but have small differences to each of them to allow customers who are being specific to find the exact product they want, but others to find a range of potential products.
Use specific and general tags – Don't worry about being specific and general at the same time. General tags allow customers who aren't sure of the product they're looking for, while specific tags are great for customers who know exactly what they want. Using a mixture of tags for each product allows you to build for both audiences.
Check spelling – incorrectly spelt tags are a nightmare for customers. They'll never find the products they're looking for and you will lose revenues. Therefore, be sure to check the spelling of every single product tag you use.
Review tags – Always review the tags that are being used on your products. You might realise at some point that a tag needs to be added, or removed. Reviewing is the key to keeping your store moving and progressing well.
Final Word: How to Add a Tag on Shopify
When it comes to tags, they're essential for a lot of apps. This search app, for instance, relies on product tags to help it find products for your customers. Therefore, using tags, in the correct way, allows you to give customers a better shopping experience. This will increase conversions, order values, revenues and profit.
Avi Klein
Vast experience in the online world. SEO expert, Web developer and consultant to several online companies.
Read more...
. Read more about
our approach
to reviewing themes and plugins.