How To Add A User To Shopify
Last modified: December 2, 2021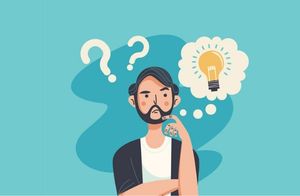 Managing a Shopify store can be hard work. As you get larger you will have a long list of tasks to complete, more than you yourself can manage. That is why you might need to bring in staff or freelancers to help you manage the business.
There are lots of different roles that they could complete; however, managing your online store could be one of the best options. There are two reasons for this.
1. You might be able to add more value to your store in different aspects.
2. Website management tasks can be done remotely, so you don't need to increase office space, etc. to accommodate new staff.
To do this you will need to make a new user on Shopify. This is to keep a record of who has made changes to your site, restrict access and to ensure data security. There are no Shopify apps to help you with this, at the moment.
Recommended: The 12 Best Shopify Dashboard Apps – [2023]
#
Name
Image

Get a Free Custom Shopify Store
1

Polar Analytics

2

BeProfit Profit Calc & Reports

3

Profit Calc: Profit Dashboard

4

Analytics

5

By the Numbers

6

EZ‑LTV ‑ Analyze Profit & LTV

7

Lifetimely: Profit & LTV

8

The Canary Sings

9

Ignite Metrics

10

Better Uptime ‑ Web Monitoring

11

Profitario ‑ Profit Analytics

12

Voila

Show More
Steps To Adding A User To Shopify
These are the steps to adding a user to your Shopify store.
Step 1 – Login
Login to your Shopify admin as the store owner.
Step 2 – Settings
From the Shopify admin menu, go to the 'Settings' and then click on the option 'Plan and Permissions'.
Step 3 – Staff
In the 'Staff' section of the Permissions options, click on the 'Add staff' option.
Step 4 – Enter Details
Now enter the first name, last name and an email address for the new staff member. Ideally the email address should be a branded one, but this is not always the case.
Step 5 - Permissions
It is important to note that, as default, the staff member will have full permissions to the management of your online Shopify store. This can cause problems, however you can restrict access by unchecking 'Staff has full permissions'.
Step 6 – Send Invite
Now all you have to do is to click on the 'Send Invite' button. This will send an email to the new staff member and gives them permission to enter and manage your website.
The staff member will need to have their email address and password. They can also edit the details of the account through their own login details.
Top Tips For Shopify Store Staff Management
Here are some top tips for managing staff on your Shopify store.
Tip 1 – All staff members should have their own account. They shouldn't share an account. When a staff member leaves, the account should be deactivated and deleted from your store.
Tip 2 – Have a data protection policy in place that all staff members know about and agree to. This should include their responsibilities and consequences for breach of data rules.
Tip 3 – Restrict access to areas of the website for each staff member. If a staff member doesn't need to see orders, don't allow them to have that access.
Tip 4 – If you can work remotely on certain aspects of your store, do so. A remote working team can be very effective and saves your brand lots of money.
Tip 5 – Have a clear hierarchy on who can make decisions and who needs to authorize changes on the website.
Final Word: How To Add A User To Shopify
Add and manage users on your Shopify store so that you can better run your store. Then you can add more value to the business and offer a better experience to customers. This will keep them loyal and yield strong business results.
Avi Klein
Vast experience in the online world. SEO expert, Web developer and consultant to several online companies.
Read more...
. Read more about
our approach
to reviewing themes and plugins.