How to Add a Vlog to Shopify
Last modified: December 6, 2023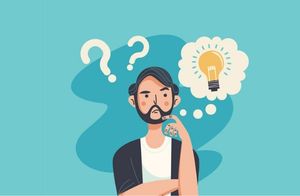 Video blogging, also known as vlogging, is a popular medium for many brands and online personalities. However, it isn't always associated with Shopify stores. This is a missed opportunity and there are ways that you, as a brand, can utilize vlogging to get more sales and more user interaction. Did this spike your interest yet?
Key Takeaways
1
Vlogging enhances brand engagement and sales, with video content making up half of all internet consumption.
2
Regular vlogging about industry news, product updates, and behind-the-scenes stories builds trust and retention.
3
Embedding YouTube vlogs into Shopify, using fast-loading themes, effectively boosts your store's online presence.
Recommended: 11 Best Shopify Themes With a Video
#
Name
Image

Get a Free Custom Shopify Store
1

Streamline

2

Beyond

3

Booster

4

Mysterio

5

Palo Alto

6

Boundless

7

Startup

8

Fashionopolism

9

Blockshop

10

Ira

11

Parallax

Show More
Why Should your Brand Vlog?
There are many opportunities with vlogging that brands don't often take advantage of. For one, it allows you to have engaging content that draws attention to your brand. Some brands can have thousands or millions of subscribers to the vlog that will regularly view the content. This can be an outstanding opportunity to sell your merchandise. About half of all content on the internet that is consumed is now video.
In addition, videos are known to convert better than text and images on their own. With some creative work, you can include your videos on product pages as well as on social media to improve conversions and increase revenues from your store.
Vlogging is also another good revenue stream for your brand. You can collect advertising fees, sponsorship and more for your videos if you collect a lot of followers.
What to Vlog
There are many things that you can vlog about on your Shopify store. You could talk about new products, news on the team or give tours of your facilities. Vlogs don't have to be done every day, though some brands do. You could vlog once a week or a couple of days a week. It isn't recommended to vlog any less than this as audiences can quickly forget about you.
Vlogging can also be about things in your industry. Is there new legislation that customers need to be aware of? Or is there worldwide news that can have an impact on orders, products or direct to the customers? Using a vlog to communicate with your audience, you can improve the trust you have built with your audience.
How to Vlog on Shopify
There are numerous ways to vlog. The best is to have a YouTube channel and then embed your videos into your Shopify website. This can be done simply by entering the URL of the video into a post or page on Shopify. There are numerous video themes that are great for vlogging brands. However, video can slow down your website, so you might want to consider using Booster which is one of the fastest Shopify themes available.
Enhancing Your Shopify Store with Vlogging Content
Benefits of Adding Videos
Videos on your Shopify store can significantly boost customer engagement and conversions. They provide a dynamic way to showcase products, offering an experience closer to in-store shopping.
This visual appeal can lead to higher sales and reduced return rates, as customers get a better understanding of the products.
Types of Videos for Your Store
Consider various types of videos to enhance your store's appeal. Product launch videos create excitement, feature announcements keep customers informed, and user-generated content (UGC) adds authenticity.
Customer review videos build trust, while explainer videos or demos clarify product usage. Product comparison videos can also be a powerful tool to highlight your product's advantages over competitors.
How to Add Videos to Shopify
Embedding videos in Shopify is straightforward. For product pages, use the 'Media' section to add videos directly. You can also embed YouTube videos responsively for optimal mobile viewing.
For a more customized approach, consider using third-party apps from the Shopify App Store, offering various video embedding and gallery options.
Vlogging for Better Engagement on Shopify
Creating Engaging Video Content
Focus on creating content that resonates with your audience. Use high-quality visuals and compelling narratives to showcase your products.
Ensure your videos are informative and engaging, providing viewers with a clear understanding of what you offer.
SEO Optimization for Videos
Optimize your videos for search engines to increase visibility. Use relevant keywords in your video titles and descriptions.
Ensure your videos are hosted on platforms like YouTube or Vimeo for better indexing by search engines.
Using Videos in Marketing Strategies
Incorporate videos into your marketing strategies. Use them in email campaigns, social media, and on your website.
Videos can be a powerful tool in ad campaigns, helping to attract and retain customer attention.
Conclusion: How to Add a Vlog to Shopify
Adding a vlog to Shopify is really easy. The best option is to use YouTube and then add your videos to Shopify. This allows you to benefit from faster loading times on Shopify and larger audiences on YouTube. At the same time, videos embedded on Shopify can help your SEO. Therefore, you can grow your audience, increase brand engagement and sell more on your store.
FAQs
Is it necessary to have professional video editing skills for Shopify vlogs?

While professional video editing skills can enhance your Shopify vlogs, they are not necessary. You can use simple editing tools and focus on clear, concise content to create effective vlogs for your audience.

How can I promote my Shopify store vlogs to reach a wider audience?

By sharing them on social media, adding them in email newsletters, and optimizing for search engines. Engaging titles and descriptions with strategic keywords, can also help in reaching a broader audience.

What type of content should I include in my Shopify store vlogs?

In your Shopify store vlogs, include content like product demonstrations, behind-the-scenes glimpses, customer stories, and educational content related to your products.
Avi Klein
Vast experience in the online world. Shopify Expert, SEO expert, Web developer and consultant to several online companies. Read more about
our approach
to reviewing themes and apps.