How to Add Age Restrictions to Specific Content on Shopify
Last modified: December 3, 2021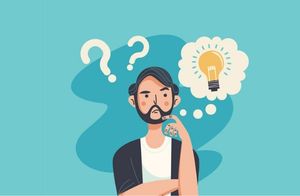 There are times when you will want to make sure that only those who can legally buy your products see the products. Or perhaps you have content that has specific age ratings like videos, podcasts, posts, etc.. It might be a legal requirement in your country to have something in place that can prevent those who are too young from seeing the content.
There are ways that you can confirm the age of visitors to your site that they are old enough, but this isn't always the best option. You might have some content that is legal for younger audiences. And some businesses make it their business to appeal to kids and adults.
So, how can you add age restrictions to specific content on Shopify, rather than adding age restrictions across all your content? Here are a few of the available options.
Recommended: Top 10 Shopify Age Verification Apps – [2023]
#
Name
Image

Get a Free Custom Shopify Store
1

Age Gate

2

18 Plus Age Verification Popup

3

Age Check + Age Verification

4

Age Verification Pro

5

Smart Age Verification

6

Age Checker Plus

7

Age Verification Popup

8

Elfsight Age Verification

9

EVS Age Verification

10

Age Check

Show More
Option One: Sub-Domains
The easiest option is to have a subdomain or second domain of your business' main website that caters for one audience. You can then have the age check on the main site or the sub-domain. If the visitor fails the age check on one website then they're redirected to the other. This can be a simple process and can use the age restriction technique that we highlighted here on one of the content areas.
However, this is a more expensive option and can be confusing. One group might not realize that there is a specific sub-domain or website that is tailored to them. Plus it will mean that you have twice the management tasks of your website to do.
But it is a quick and simple way to get started.
Option Two: Install an App
Another option is to install an app on your website that can help you lock specific pages and not the entire website. This can be a great option when it comes to building your website as it reduces the management and allows the entire family to enjoy one website. It makes marketing much easier too.
Numerous Age verification apps can help you do this. They can be programmed to your specific needs and some can be based on certain industries or specific countries. So it is best to find out what you need for your area.
In addition, you will want to make sure that you're getting value for money. There are some free options available. You can look at the list of potential options here.
Option Three: Password Protected Areas
There is another manual option where all age-restricted content is locked behind a password. The visitor needs to log into their account to see this content. You can add this feature by ensuring that visitors need to manually register for you to confirm age. Then you can provide them with the information they need to log into the system.
There are lots of option to help you lock areas of your website with passwords.
Final Word: How to Add Age Restrictions to Specific Content on Shopify
When you have content that might be mature for some audiences, it's best to lock it away from younger visitors. There are three main ways you can do this without rejecting your young audience from seeing content that's suitable for them. Use one of the three options above to help.
Avi Klein
Vast experience in the online world. SEO expert, Web developer and consultant to several online companies.
Read more...
. Read more about
our approach
to reviewing themes and plugins.