How To Add Collections On Shopify
Last modified: March 2, 2023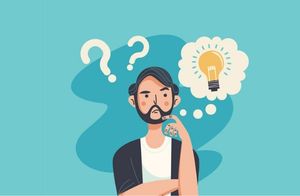 Collections are a group of products that you, as the business owner, have put together to make it easier for the shoppers on your store to find products they want. Collections are not determined by Shopify software, but by the owner and they are completely customizable.
Collections can be organized into any number of variances for products. For instance, you could have collections for the color of the clothes, the size of the clothes, who the clothes are for or even the type of clothes (shirt, trousers, etc.). Or you can have collections for tax purposes.
You can also have sub-collections on Shopify when a collection is divided further into smaller groups.
What Are The Benefits Of Collections
There are several benefits for you to have a collection. These benefits include:
Improve Shopping Experience
Customers can quickly find the group of products they're looking for. This will speed up their purchasing journey and improve the conversion rate on your store.
Search Engine Optimization
Collections can be optimized for search engines, allowing you to be found on Google and other search engines. To do this you must ensure that all SEO elements are entered onto your collections. These elements include the meta data that have the keyword inserted somewhere into them.
If you need help with this, you can install some SEO apps that can help with collections.
Organization
It is far easier to manage your products when they're set in collections. An easier way to manage products makes you faster at store administration. This allows you more time to fulfil orders and to market your products.
How To Add A Collection To Your Shopify Store
To add a collection to your Shopify store, follow these steps:
Step 1 – Login To Your Shopify Store
Step 2 – Collections
Click on the 'Products' and then 'Collections' option. From this option you need to click on the 'Create Collection' option.
Step 3 – Enter Collection Information
Enter a collection title and description. Remember that these are used for SEO, so be sure that the keyword is in both. Try to keep the description between 150 and 160 characters as well, so it fully displays on any Google search result.
Step 4 – Automate The Collection
To help you save time you can automate the adding of a product to your collection. For this, you need to go down to the 'Collection Type' section and then click on 'Automated'.
Then you can select whether products need to match all the conditions or just some of the conditions to be included within the collection. You can also use the drop-down lists to set specific collection conditions.
If you don't want to have automated collections, you can skip this step. You will have to manually add a product to a collection within the products themselves.
Step 5 – Save
Now you can click on 'Save' to save your settings. If you've automated the product selection process, you will see a list of products that match the conditions you've set.
Final Word: How To Add Collections On Shopify
Once you've created a collection, you'll be able to sort the collection, select the sales channels that the collection is part of and more. And you can add the collection to your top menu, to give customers a quick way to access the collection.
Avi Klein
Vast experience in the online world. SEO expert, Web developer and consultant to several online companies.
Read more...
. Read more about
our approach
to reviewing themes and plugins.