How to Add Games on Shopify Store
Last modified: December 3, 2021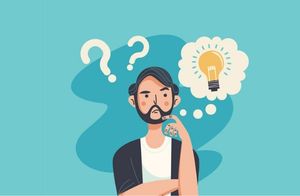 Online gaming is going to take off in the new society that is being built. In the last couple of years, the number of people who play online games has grown exponentially and it is expected that there will be more gamers in the next couple of decades so that in the US alone, the niche will be worth billions.
While Shopify is often seen as an eCommerce platform, there are lots of different functions that it can fulfill. This can include the ability for releasing games on your website and selling games on your website can be very easy. There are lots of options from offering game discs or selling the software on your site via a download. These options are very enticing.
But these options don't offer you longevity for your website. When a customer has bought one of these games, there is little bringing them back to your store. However, you can use an app that allows you to design and build your games and get them on your website.
When customers then play this game they will spend more time on your website and this can help with lead captures, time on your website and the conversion rate.
Gamify your Shopify Site
Building games on your website is a great way to get more visitors to stick around on your store. This allows you to advertise more of your products to the customers on your website. If you're an affiliate marketer, adding a game to your website can be a great way to bring customers back to your website day after day.
You can also use the customization options within apps to add rewards for customers to play the game. For instance, you can give customers a 5% discount if they reach level 10 or a 15% discount if they reach level 20.
This allows you to add more gamification to your website. Alternatively, you can use a subscription method on your website to build more of a members' area where there are lots of games that can be added.
Gamify is a great app for this function. There are already games that can be added to your website with customization options. And you can use leaderboards and more to build competition on your website to encourage customers to stay around longer to make it to the top.
There are also other gamification options, like wheel-of-fortune, that can be used on your website with apps like Vitals. This allows you to build your website's mailing list to help you sell via email marketing at a later date.
Final Word: How to Add Games on Shopify Store
Whether you're looking to increase the time that people are on your website or wanting to have more engagement with audiences, adding games is a great option. Gamify allows you to use existing games, brand them and publish them on your store to create an experience that is unique to your website. This can help improve sales and revenues for your store.
Avi Klein
Vast experience in the online world. SEO expert, Web developer and consultant to several online companies.
Read more...
. Read more about
our approach
to reviewing themes and plugins.