How To Add Keywords On Shopify?
Last modified: March 2, 2023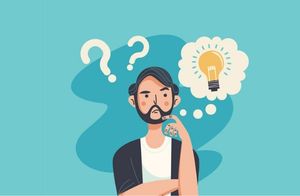 Keywords are a vital part of your online business. If you don't add them to your store, you'll have limited traffic to your website and poor returns on your investment with very few, if any sales. Learn how to add keywords on Shopify in this quick FAQ session.
Recommended: 18 Best Shopify SEO Apps [Sep, 2023]
#
Name
Image

Get a Free Custom Shopify Store
1

SEO Booster ‑ SEO Marketing

2

Shopify SEO Suite by AVADA

3

Plug In SEO

4

SEO Manager

5

Benchmark Hero

6

SEO Doctor

7

Ultra SEO

8

SEO Products Optimizer

9

Smart SEO

10

ReloadSEO

11

SEO Image Optimizer

12

JSON-LD for SEO

13

SEO Expert Pro

14

SEO Images All-In-One SEO

15

SEO Ranger

16

All In One SEO Optimizer

17

SEO Assistant by Buymaxx

18

SEOMetriks Marketing Tools

Show More
What Is A Keyword?
A keyword is a specific word or phrase that identifies what the contents of a specific website page are. Keywords are used by search engines to help determine the rankings for sites with keywords being linked to search queries on them.
It's very important to identify the right keywords for each page including your home page and any product pages. The wrong selection can make your website harder to rank or could mean that your website appears in the wrong searches.
However, if you have the right keywords, then you can rank highly on Google and other search engines. This can result in large amounts of traffic and more sales on your store.
Where Do You Place Keywords?
There are many places where you should place keywords. However, there are four main places where you can add them. These include the content in the body of the page, in the page title, the alt tags in images and the meta descriptions.
The Best Keywords?
There is no set way to discover the best keywords for your website. However, research has found that long tailed keywords are better for ranking. Long tailed keywords are phrases that are three or more words long.
How To Add Keywords To The Content Of The Page
When adding content to the page, you should look at adding keywords throughout. The correct density should be about 1.5%. That is, your keyword should be mentioned every 100-150 words.
The quality of the content is much more important than the quantity of the content. Here are some specific rules for you to follow:
Keep paragraphs short. They should be no longer than two or three sentences.
Sentences should also be short, you should have few sentences with more than 20 words in them.
Avoid using the passive voice.
Use transition words within your copy.
Word counts should be between 300 and 450 words or over 1,000 words.
How To Add Keywords Into Your Page Titles
The title of the page is a vital area of the SEO for your site. You should have at least one keyword inserted into the page's title. The title tag should be:
Descriptive of what is on the page.
Fewer than 60 characters.
Simple and easy to understand.
How To Add Keywords In ALT tags
Images cannot be read by search engines, so they rely on the meta information of the image for ranking the page and the image. The image ALT tag should be the same as the page's main keyword focus. So, if you've got a product for hair growth, then the product images should all have an ALT tag for hair growth.
Follow these steps to change the ALT tags to your product image's data.
Step 1: Log In
Log into your Shopify admin.
Step 2: Products Page
Go to your products page.
Step 3: Find The Product
Find the product with the image, click to go inside the product and find the image in there.
Step 4: Alt Link
Click on the ALT link.
Step 5: Create Meta Title
Write an ALT text for the image, ensuring that it matches the page's focus.
Step 6: Save
Click done and save the changes to the product.
Change The Keyword For An Image In A Blog Post/Page
Step 1: Log In
Log into your Shopify dashboard.
Step 2: Find The Correct Page
Find the page, blog post or collection where you would like to change the image
ALT tag. Open this up.
Step 3: Find Image
Inside the page, blog post or collection, find the image and click on it.
Step 4: Image Alt Text
In the 'Edit Image' box that appears, enter in suitable text within the 'Image alt text' box.
Step 5: Save
After you've finished, save your page and exit.
If you need help with ALT tags or any other on-site SEO element, you can install numerous apps that can support you in improving the ranking of your Shopify website.
Avi Klein
Vast experience in the online world. SEO expert, Web developer and consultant to several online companies.
Read more...
. Read more about
our approach
to reviewing themes and plugins.