How To Add Live Chat To Shopify
Last modified: December 2, 2021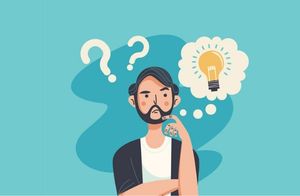 Live chat is a great way for you to offer customer service to your website visitors. There are several apps that allow you to add Live Chat to your Shopify store and use it to offer better experiences to customers. But what is live chat and why is it important to your site? Also, how can you add it to your store?
Recommended: What are the 13 Best Shopify Chatbot Apps? – [2023]
#
Name
Image

Get a Free Custom Shopify Store
1

Tidio Live Chat

2

Re:amaze Live Chat & Helpdesk

3

Gorgias ‑ Live Chat & Helpdesk

4

Maisie AI eCommerce Chatbots

5

Floplug ‑ Live chat & Support

6

WhatsApp Photo Reviews Chatbot

7

Formilla Live Chat

8

AI Chatbot Shopping Assistant

9

Relish AI Chatbot, Quiz, FAQ

10

ProProfs Chat - Live Chat & Chatbot

11

Chatbot and Order Tracking

12

AI Chatbot Shopping Assistant

13

Facebook Messenger Bot

Show More
What Is Live Chat?
Live Chat is any function that allows the visitor to speak to you or a customer service representative in real time through your website or via a messenger system. Live chat usually has an interface that shows the conversation, people can type in their next conversation point through their computer's input device (keyboard, touchscreen, etc.), a send button and sometimes emotions.
Live chat will have two people using it at one time, the customer and the operator.
Apps offering live chat might also offer other services. Like offering to send messages when you're not online, or being able to have conversations while on the go.
Why Use Live Chat On Your Shopify Store?
Live chat is a very powerful tool. It helps you to create conversations with customers that can quickly resolve lots of issues without the need to speak to someone on the phone. Some live chat apps allow you to have multiple chat windows per operator. Therefore, you can reduce reaction times and improve resolution speeds.
In addition, live chat is known to build trust between customer and brand. This leads to more conversions and higher revenues from your store. This can also be used to build a strong case for higher rankings on search engines. Some SEO experts think that live chat does improve ranking.
Finally, you can also use Live Chat to recommend products and this can be linked directly to the cart page to help improve sales.
How To Add Live Chat To your Shopify Store
If you're looking to add live chat to your Shopify store then you need to install an app to your store. There are several apps that you can use. For instance, you can use any of the following:
Facebook Messenger ‑ Live Chat – Allows you to connect your Facebook account so you can use Facebook Messenger as a Live Chat agent. This is a free app.
Reamaze Live Chat Helpdesk+Bot – One of the most highly used Live Chat apps on Shopify. This app offers a lot of functionality, including automating chat responses using AI chat bots.
WhatsApp Chat ‑ Live Chat – Create a live chat system using WhatsApp. A great way to connect your site to the medium. It also allows you to have conversations on your phone and will impress guests to your site.
Final Word: How To Add Live Chat To Shopify
Live chat isn't essential for a Shopify store, but it's one of the best investments you can make because it can improve sales on your store. Therefore, you can build a successful business, earning more revenue and making customers happier, providing them with more reasons why they should remain loyal to your brand.
Avi Klein
Vast experience in the online world. SEO expert, Web developer and consultant to several online companies.
Read more...
. Read more about
our approach
to reviewing themes and plugins.