The 10 Best Shopify Live Chat App [2023]
Last modified: April 16, 2023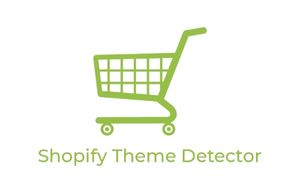 #
Image
Name

Get a Free Custom Shopify Store
1

Vitals

2

PingMe

3

Conzia

4

WillDesk

5

Tidio

6

BestChat

7

Chatra

8

Channel.io

9

Flowio

Show More
Live Chat is a fantastic way that you can offer customer service options on your website. Numerous platforms can offer this, but for this to happen on your website, you need to have the best Shopify live chat app on your store.
Why Have the Best Shopify Live Chat App?
Live chat is known to improve customer conversion and retention. It acts as a gateway for customers to speak to someone while online without the need to pick up the phone. They have the freedom to carry on with their other tasks while they speak to the customer service agent.
While using platforms like WhatsApp or Facebook Messenger, you can improve your website's chat features so the customer can continue with the chat even when they leave your website. Therefore, you improve the customer experience.
And live chat helps to improve the customer's expectations. You can provide information from product details to expected delivery dates. You might also benefit from the other elements, such as saving the transcript for your customers to use later on.
You'll want to choose an app that works on all devices, is easy to install, and does not require any developer knowledge. Some apps are free and others offer a free trial. Most of them are very quick and easy to get set up and running. A lot of the live chat apps work from a single dashboard which can make it much easier to offer live chat over several different platforms.
So what are the contenders for the best Shopify live chat app?
Vitals
This app offers over forty functions to help you improve your Shopify website. These features are mixed over several areas of website marketing to improve results and conversions. Therefore, you can build a strong, more affulent website.
There are live chat options to help you communicate with customers using the popular Facebook system. Other useful functions include help with email marketing and collection of email addresses using features like the wheel of fortune to gamify your website. You can then collect reviews and place trust badges to offer social proof. You can also use Facebook to offer retargeting adverts.
Vitals Highlights:
More than forty functions to improve your website.
Help you with marketing such as email marketing.
Use this app to collect reviews to improve trust.
Live chat options so you can communicate with customers.
PingMe
This app will help you with live chat using Facebook, Instagram, and Whatsapp all managed from one dashboard. It will help you respond easily to customers and continue conversations after customers have left stores. Providing good customer service can help with customer retention and help you increase your profit.
PingMe makes the management of live chats easy. Even if you're accepting live chats on different platforms, you can be sure that your chats are working seamlessly. All chats are managed from one dashboard, inside your website, making management easier. It also allows your customer to switch platforms if they need to.
PingMe Highlights:
A great app for those who want to have live chat support.
Uses live chat on Facebook, Instagram, and WhatsApp.
Provide customers with excellent service, which can improve average cart values.
Reduce customer churn, improve retention, increase cart values, and earn more profit.
Conzia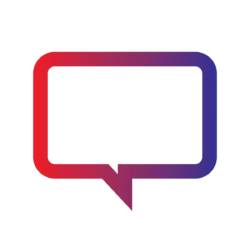 This app will help you increase sales and conversions by offering live chat on your website through WhatsApp, Facebook, or Conzia. It is easy and quick to install and you don't need to be a web developer to make this work. The app works well for both desktop and mobile. You can also use this app to help you with lead retention, such as emails and addresses. It is also possible to send a transcript of the chat for free.
Conzia Highlights:
Improve the sales flow of your website.
Offer live chat on your website through WhatsApp, Facebook, or Conzia.
Helps with lead generation, this app will collect the main details of your customers.
Customers can also request a transcript of the chat.
WillDesk
This app allows you to use live chat through WhatsApp, email, Facebook, and more to manage all your website queries in one place. You can cut customer support time in half and increase the profitability of your website. This app is available in more than 40 languages which makes it a great help for reaching international customers.
WillDesk allows you to manage all the customer service contacts in one simple place. Therefore the customer can contact you by email before moving off to social media to discuss their problems.
WillDesk Highlights:
A great customer service app.
Use live chat, WhatsApp, email, and Facebook.
Available in more than 40 different languages.
Offers lots of support from numerous different avenues.
Tidio
This offers a customer service platform that offers live chat, chatbots, email messenger and Instagram chat to talk to customers. You can answer questions, solve their problems, etc. You can also offer self-service options and also free real-time support. This app is easy to install, mobile-friendly, and works on all devices.
The app also include chatbot features that can improve your response time. And it works on Facebook and Instagram. Therefore, you can reach audiences on numerous platforms.
Tildo Highlights:
Offers a range of customer service options.
Offer live chat, chatbots, email, messenger, and Instagram chat.
The app also allows for self-service.
Easy to install and works across devices.
BestChat
With this app, you can offer answers to customers in real-time through any device on social media messaging systems, apps, and SMS. This can help with frustrations customers might have when they can't find the answer to their query. You can customize the app with your brand colors and branding. It is also free to use for a year. It allows you to handle ten times the number of customers than that managed by email or phone. It also includes advanced data security.
BestChat Highlights:
Allows your customers to find the answers they need in real-time.
Engage customers on any device through social media messaging systems, apps, and SMS.
Display core brand identities including colors and branding.
Handle ten times the number of customers than by phone or email.
Chatra
Chatra Live Chat is one of the better options for those looking to convert more visitors, answer questions and alleviate consumer concerns. You can use the information from the customer, which is presented to your customer service team, to offer the right information for the customer. And it can help improve conversions by knowing exactly what they want.
One of the best ways that it can help you reduce your brand's costs is by improving the cart abandonment rate on your website. And you can monitor the performance of the website, monitor those on your website, and talk to customers on Facebook or Instagram.
You can also see what the customer is typing before they hit 'send' on their end. Therefore, you can prepare to answer them, before they have sent the message.
Chatra Highlights:
Great way to add live chat to the website.
Improve how you monitor visitors on your website.
See what the customer is typing.
Integrates with numerous third-party apps.
Channel.io
Channel.io offers great customer service for your brand. You can live chat with website users, utilize customer relationship management, and have team chats with members of your staff. Real-time chats are central to the app, allowing you to talk to customers without having to log into your website.
The app can also integrate with numerous other platforms including Instagram, Kakao Talk, Naver TalkTalk, and others. You can also manage and see customer data as you talk to them.
Channel.io Highlights:
Offers live chat through integrated services.
There are no limits.
Works well for teams within the brand.
Offers customer details while you're talking to them.
Flowio

Flowio is one of the best all-in-one solutions to help you improve sales through various channels. There are lots of marketing tools on the app, including a popup creation tool, email, SMS, live chat, and more. All of this can be automatically integrated into the website to improve the customers' experience. And you might see your sales grow by 30%.
You can use the excellent live chat, speaking to customers about queries/problems or sending out tailored marketing messages to get them to convert. And there are automations in place that can help you reduce your workload.
Flowio Highlights:
An all-in-one solution, helping to save you money.
Automated options reduce workload and grow your brand.
Recover abandoned carts from customers, which can improve revenues by 20%.
You can easily live chat with your customers.
Final Word: Which of These 10 is the Best Shopify Live Chat App?
Above is a list of the contenders for the best Shopify live chat app. Any one of them could be considered the best and it is up to you which is best for your website. What you need to do is select the app that will give you the best competitive edge and then use that one on your website. Which one will you choose? Let us know in the comments below.
Avi Klein
Vast experience in the online world. SEO expert, Web developer and consultant to several online companies.
Read more...
. Read more about
our approach
to reviewing themes and plugins.